What is a club management tool and why should we use one?
Club management tools are online software packages which can make it easier to manage your club supporting you with tasks including volunteer duties, race results and membership payments and more.
Which tool is right for my club?
With a wide range of tools on the market our handy table will help you decide which software will support your clubs' requirements - click on the table below to view a larger version.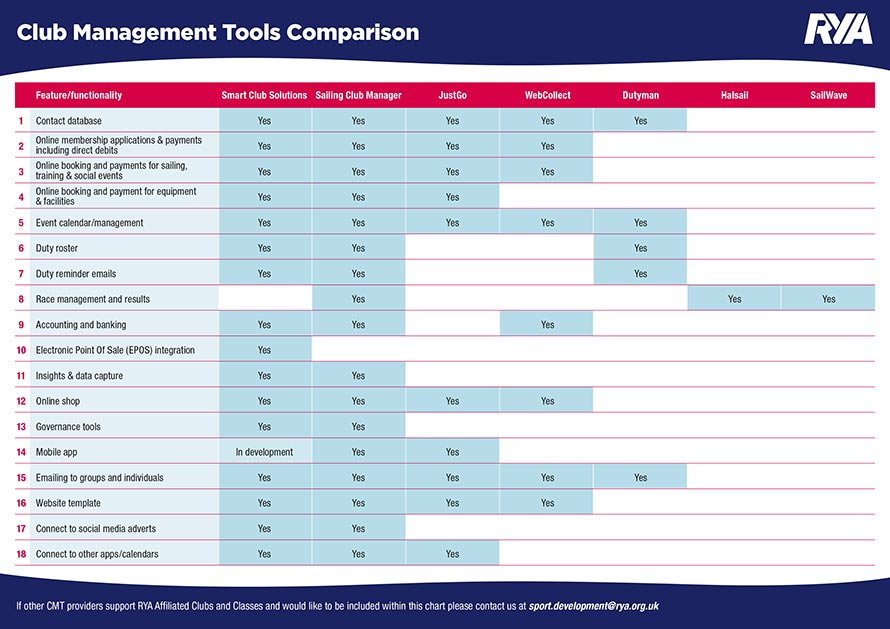 Next Steps
Once you have shortlisted, do spend time on each providers website and ask for a demonstration to check which product or products are right for your club