This girl sails
An initiative to support women to sail proves popular
Exe Sailing Club is a club with a difference. Following positive support for the 'This Girl Can' campaign in 2015, it launched their Girls Go Sailing (GGS) scheme the following year. The Club recognised a need amongst its local community to encourage and support women to try or re-start sailing in a supportive and relaxed environment. The scheme now has 80 women and girls signed up, with one or two new members joining every week. Many of their members joined the club specifically to participate in the Girls Go Sailing programme.
GGS has a very wide age range, from 15 to over 70, and varied levels of experience. It is particularly valuable for those women who don't own a boat or have family members who sail. While only a minority of the women want to race, they all want to improve their sailing in a friendly, inclusive, and sociable way, so the club runs weekly improver sessions for members to practice their sailing and to share tips on optimising their boat's performance.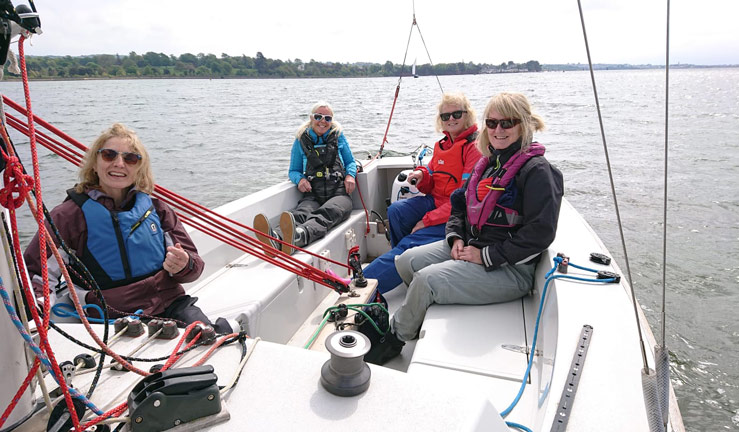 "We realised that the most important part of our role was to raise confidence within the group," says Jane Williams, the volunteer lead of GGS. "This may be through taster sessions in dinghies or yachts, or it might be encouraging people to sign-up for an RYA course. We also realised that to appear welcoming to members, both new and old, it was important to build up social activities for people to feel welcomed and part of our sailing club."
The club have also found that it can be a great gateway for members to become further involved in club activities
"I joined the Exe Sailing Club a year ago, specifically because they were running the Girls Go Sailing scheme." Says GGS member Lyndys Geen. "I knew that it would be a way that I could start sailing again, after a 40-year gap of sailing dinghies. I took part in one of their dinghy cruises, started the improver sessions on Tuesdays, started to get involved with Sailability, and I've now taken part in some of the races on the safety boat."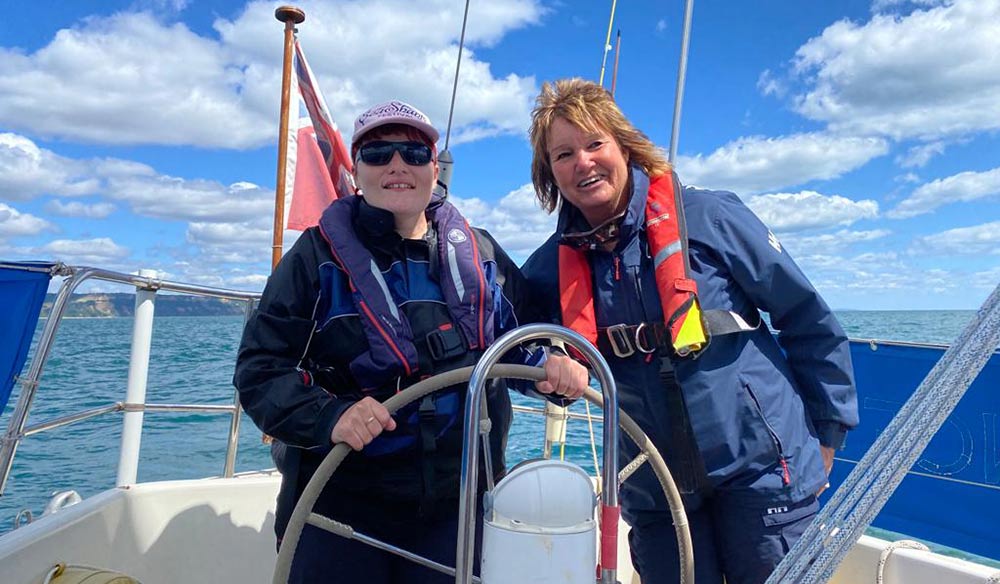 The club's advice for supporting women and girls to take part in sailing include creating a core group who can support other members with both on and off-the water activities and ensuring that encouraging women members is an integral part of your club.
Here are some of Exe Sailing Club's top tips for supporting women and girls into sailing
Create a core group of women and girls who can support other members with both sailing and water-side activities.

Offer a variety of water-based activities, whether it's yacht or dinghy sailing, day boats, or kayaking.

Building confidence on the water is important and encouraging women to take part in RYA courses can help with this.

Gain support from the club committee members and ensure that encouraging women members is an integral part of the club.

Build a calendar of relaxed social activities so that women can make friends and feel welcome.

Develop a range of attainable goals to suit the range of abilities within the team.

Run taster sessions so that women can feel relaxed to try new activities.
Steering the Course 2023
World Sailing's Steering the Course campaign is returning from 19-28 May 2023. Sailing clubs and centres are once again encouraged to support the event and help raise awareness of the many opportunities, careers and pathways available for women in sailing.
Find out more about how the RYA is supporting Steering the Course and explore our resources.