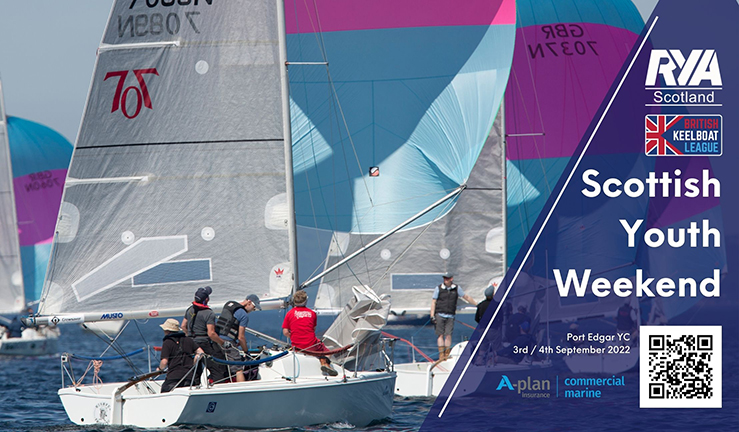 The event is free to enter with an overall prize that allows the selected Scottish Youth Team gaining a place, with all their expenses met by the sponsors, A-plan insurance, to attend the British Keelboat league finals.
The purpose is to support clubs in developing keelboat sailing in their younger club members, developing teamwork principles, and providing an entirely different boating experience for sailors between 16 and 24.
Clubs or centres are encouraged to help organise training in any way that works locally and form a team to put forward. Or individual sailors can form a team and sail for their club, whatever suits. The choice of keelboat for training does not matter but we suggest it should be below 25ft and run with a maximum crew of 5.
The weekend will take place in 707 class boats which will be provided by both the Class association and Port Edgar Yacht Club.
The Saturday will be a coached practice day and the Sunday as a day of racing, the format of which will be decided by the Race Officer.
Places for the qualified series of races on Sunday are limited 6 teams and if necessary, entries will be streamed by the coaching staff through the Saturday.
If there are sufficient entries by the entry deadline, we may opt to include a further coaching session on the evening of Friday 2nd September.
Entry for the Youth Weekend will close at 12.00 noon on Friday 19th August 2022
A full Notice of Race is available here.
To enter a team click here.