Former Powerboater of the Year, Hannah Blair, got the bug for the sport when she was a teenager and has been able to put her skills to good use ever since.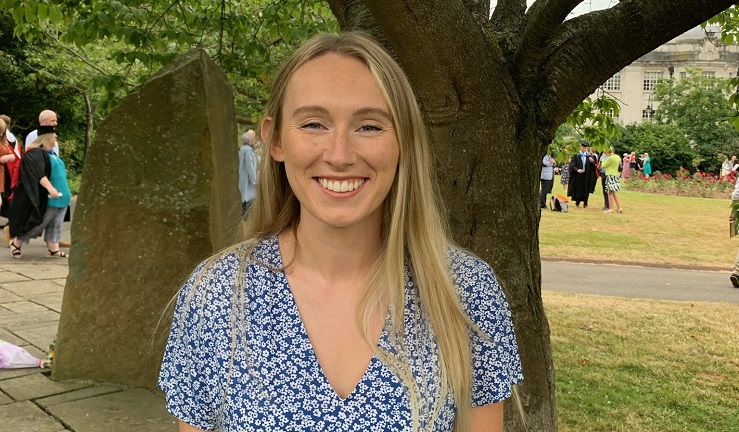 Hannah first started her sailing journey at Carrickfergus Sailing Club when she turned 10. She gave dinghy sailing a go but she wasn't keen to compete and did it for fun with friends for a few years.
It was five years later, when Hannah started her bronze Duke of Edinburgh she completed a RYA Level 2 Power Boating qualification for the skills element.
She says it was at this point she realised her love for powerboating: "It was great fun to be able to get out on the water and enjoy the speed of the boat."
Hannah hasn't looked back since and has been able to put many of the skills she has learnt to good use.
She explains: "When I started powerboating, I was doing the volunteering element of my Duke of Edinburgh with Belfast Lough Sailability (BLS) so once I had qualified, I was able to drive the safety RIB with a qualified Safety Boat person accompanying me.
"I really enjoyed driving the boat and the next year I was fortunate to be able to do my RYA Safety Boat qualification through BLS as the skills element of my Duke of Edinburgh Silver Award."
Hannah says that the course has helped her in many ways. She comments: "The course gave me a lot of self confidence in my ability to assess a situation and take the correct action when required.
"Being the qualified person on a safety boat has a level of responsibility with it which, for a young person, can be difficult when dealing with older people who don't like taking direction from someone younger than them.
"This proved challenging on occasions but built my confidence in that I knew what needed to be done and issued the instructions to ensure a safe conclusion to the situation."
Her skills have been a great asset to both Belfast Lough Sailability and Carrickfergus Sailing Club. She regularly provided safety cover for BLS sessions, club sailing and as a club safety RIB representative at sailing events around Belfast Lough for a number of years. She was also a member of the safety boat team providing cover at the Belfast Maritime Festival on a number of occasions as well as for the President's Cup which was hosted by Belfast Lough Sailability in 2019 and 2022.
Hannah says: "Power boating gives you a chance to develop new skills and gives you a confidence in handling a range of situations. It helps you develop your manoeuvrability skills and spatial awareness which was a benefit when I came to learn to drive."
Speaking about winning the RYANI Powerboater of the Year Award, Hannah says: "I was just 17 when I won the award and I was very proud that my skills and commitment to BLS and CSC were recognised."
Nominations for this year's awards are open and will close on midnight on 28 February. To view the categories and nominate, click here