Nominations open for RYA Northern Ireland Annual Awards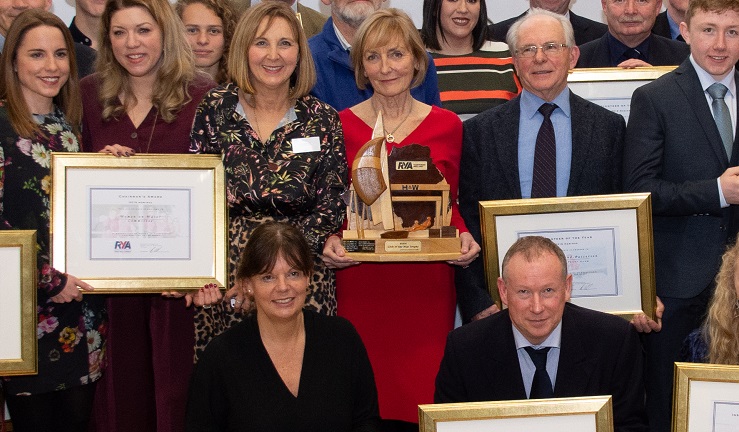 RYA Northern Ireland has launched its annual awards, including a brand new category, which will recognise the unsung heroes of sailing and boating.
The awards have been on hold since 2019, due to Covid. This year they are back with a bang and are set be bigger and better than ever.
Voting is now open, with a simplified application process and one new category – Race Official of The Year. Nominations will close at midnight on 28 February 2023, with the awards event will then taking place in April 2023.
Nominations can be made by visiting our web page and should focus on impact that was made between January and December 2022.
RYA Northern Ireland's Chief Operating Officer Greg Yarnall comments: "We are excited to restart the RYA Northern Ireland awards again this year and get 2023 off to a celebratory start.
"We are also taking the opportunity to introduce a new category, Race Official of the Year. Many of our participants enjoy competing throughout the year and without our Race Officials, these events just wouldn't be able to happen. We wanted to ensure they too were recognised, alongside our volunteers, instructors and coaches."
Susan McKnight, Chair of RYA Northern Ireland, says: "I am delighted that this year we will continue the Chair's Award. I would ask our sailing and boating community that if they know of a club, centre, person or group who deserve recognition – but do not fall within the other categories – to get in touch and let us know. The Award will be decided upon by myself and we want to ensure that we recognise someone very special who has achieved something exceptional or gone above and beyond."
Liz Baker, Chair, RYANI Development Committee comments: "Volunteers are the bedrock of our sport – without them, we simply would not be able to do any of our events and many of our clubs would not exist. There are people right across Northern Ireland who give up their time each and every week to ensure that sailing and boating continues to thrive. It is fantastic to be able to celebrate these unsung heroes and I am delighted that this year we will have the Annual Awards and recognise those who do so much for our sport."
The full list of categories is listed below:
- Chair's Award nomination
- Race Official of the year
- Volunteer of the Year
- Instructor of the Year
- Club Race Coach of the year
- Young Powerboater of the Year
- Young Volunteer of the Year
- Young Sailor of the year (this will be decided in house by the performance committee)
The Club of the Year will be awarded but will be run separately from the Annual Awards so that they can be aligned with the RYA Club of the year process.