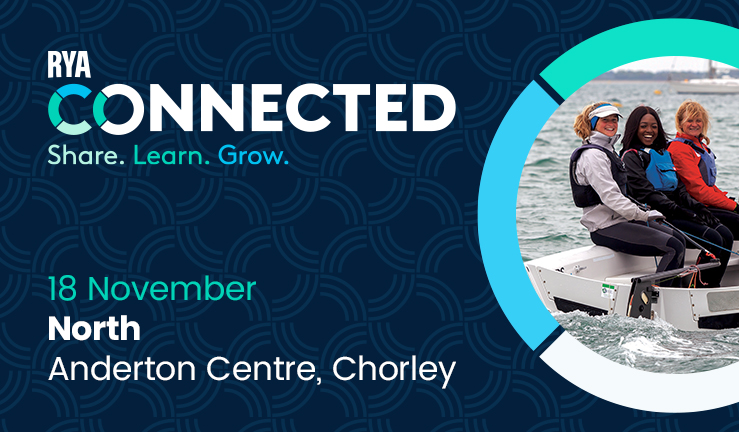 Clubs in the North are invited to get together at two RYA Connected events for the region this autumn.
The main RYA Connected conference for the region will be at the Anderton Centre, Chorley, on Saturday 18 November 2023. There will also be a smaller RYA Connected Club Gathering at Sunderland Yacht Club on Saturday 2 December 2023.
Tickets are free and include lunch, with representatives from all aspects of club life invited to join the regional team to explore this year's theme of Share, Learn, Grow.
The events are open to all RYA affiliated organisations including clubs, Sailability groups, class associations and race officials, as well as training centres based within clubs.
Adam McGovern, RYA Regional Development Officer for the North, said: "These two exciting events will give clubs a chance to come together to hear about the experiences of others, pick up knowledge and ideas for the future, meet the regional team and tap into RYA expertise.
"RYA Connected at the Anderton Centre will have presentations, forums and workshops ranging from volunteering through to creating a vibrant racing scene, with technical experts on hand to discuss any challenges on topics from legal to environmental.
"If you can't make that date or it's a little bit too far to travel, we then have our RYA Connected Club Gathering at Sunderland Yacht Club, to share some of the highlights and have a good Q&A session about any support you need going forward into 2024.
"The theme of this year's events is that we're stronger when we share, learn and grow together so I'm really looking forward to meeting as many of you as possible and hope to see you there!"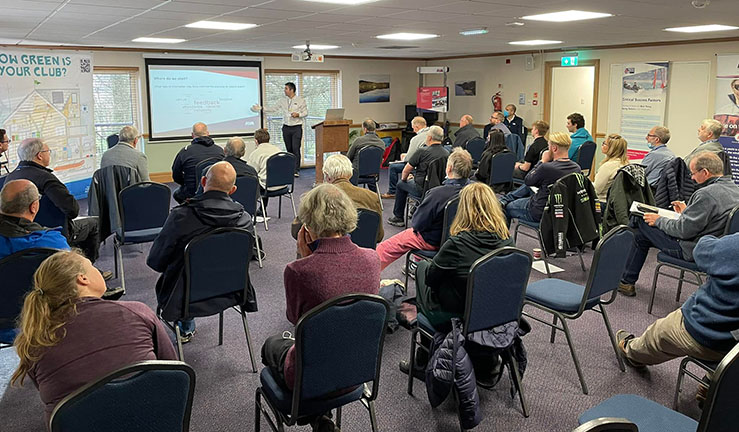 RYA Connected – Anderton Centre, Chorley
RYA Connected at the Anderton Centre on Saturday 18 November will open at 9:15am for registration and networking, with a welcome session-for-all to officially start the day at 10am. Delegates may then choose a forum/workshop or two presentations for the morning, likewise for the afternoon, to build their own bespoke programme.
Forums and workshops will include exploring challenges and opportunities in 2024; creating a volunteer strategy; developing an offer beyond racing; building a thriving racing scene; growing and developing your team of volunteers, instructors and coaches; sharing ideas for running your training centre; and creating a warm and welcoming environment.
Presentations will look at the impact of changing legislation; running successful and safe events; getting the best from your PY racing; handling disputes and complaints; safety management systems, support and resources; making reasonable adjustments - regulations and what it means for your organisation; diversifying your offer – how have others expanded their activities and with what benefit; encouraging young people to get on the water - how Winsford Flash have got so many juniors sailing and racing.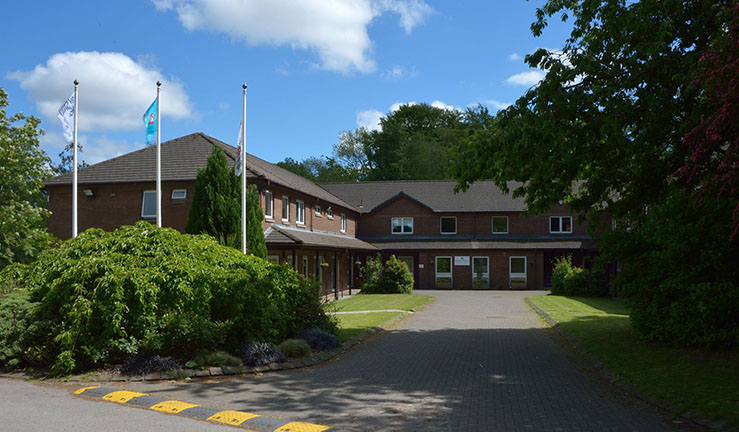 With so much to choose from you may want to bring along a number of your team to benefit from all of the topics which you feel are of particular interest for your club or organisation.
There will also be a choice of technical pop-up sessions including: how Sailability can help you provide a great environment for all; reducing your environmental impact and operating costs; how your RYA North team can support your club, centre or Sailability group; recruiting and training a welfare officer; RYA support to deliver great racing; setting up instructor/race coach courses for your club, centre or class; enabling yacht cruisers to race together more easily using the RYA YTC system.
Check out the full agenda and book your place for RYA Connected
RYA Connected Club Gathering – Sunderland YC
The RYA Connected Club Gathering at Sunderland Yacht Club on Saturday 2 December 2023 will run from 11am to 3.30pm, with the regional team sharing all the key headlines and knowledge from the main conference for the North.
It will also provide an opportunity for clubs and attendees to network and learn from each other, meet the regional team, ask questions and chat about the year ahead.
Topics to be revisited from the RYA Connected conferences will include:
Growing and developing your team of volunteers, instructors and race coaches
Creating an attractive offer so you can recruit and retain members
Building a thriving competitive sailing scene
Book your place for our RYA Connected Club Gathering