Please keep up to date with news and events in our region on Facebook and Twitter
2023 RYA Regional Junior Championships
Our dinghy Regional Junior Championships at Queen Mary SC on 17-18 June are imminent and I'd encourage you to join us for this festival of youth sailing. The events are catered to young sailors of all abilities from those just starting out to seasoned racers, in three fleets:
Championship Fleet for more experienced racers

Coached Regatta Fleet for those wanting to get their first taste of racing

Rookie Fleet supported by the RYA's Onboard programme for children who are new to sailing.
Clubs are encouraged to bring as many sailors as possible – with prizes handed out for the most sailors from one club. In particular we're looking to increase numbers in the Rookie Fleet, so OnBoard club/centres, why not bring your kids out for their first away event.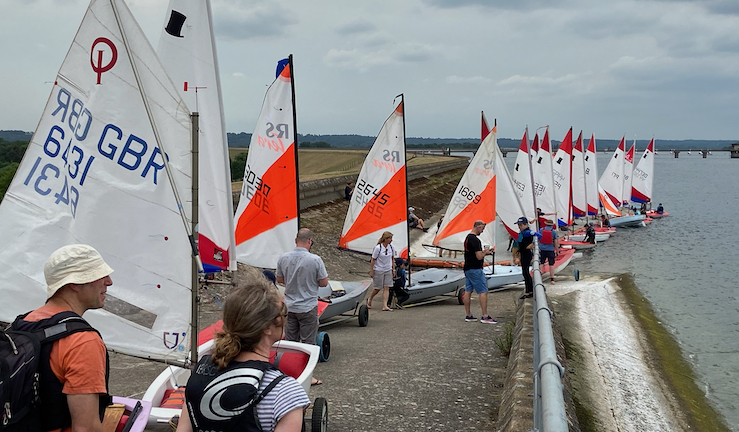 What support does your club need?
It may be summer, but we are already planning for the autumn and winter 23/24, when we traditionally host webinars, in-person forums, online presentations and conferences. We really want to know what club committees and volunteers want to hear about and what content would be most useful for you and your club, so we've put together and online survey
The breadth of information and support we can deliver is huge, and includes legal advice, safeguarding, member benefits, volunteer training and recruitment, hosting open events and much more. But if you're not sure what you need, there's also a question on the form about what your club is struggling with at the moment - we can look at that and work out what support we can offer you.
We're hoping that by collating the needs of as many clubs as possible, we can offer you all very beneficial, fit-for-purpose support and information this winter. Thanks for helping us shape all of the events, including the regional conference.
The survey will be open until the end of June, so please fill it in as soon as possible.
Mid year review for clubs
As we arrive at the middle of the year and the sailing season, with more people at our clubs, it's a good time to review how we can cope with higher demand and how we reduce the risk of volunteer fatigue. Here are some questions and suggestions which I hope will help your planning:
Recruit more volunteers to help manage demand? Review the club management system (online payments etc) to enable it to cope more effectively and make the whole process more efficient?
What is the experience a new member receives when entering the club?
If we are experiencing a higher than normal intake what is the impact on managing new members? Is the previously personable approach to welcoming in a new face now being sacrificed as we spend more time coping with enquiries?
What is the pathway once new members enter the club?
You don't need to be a complete beginner to require a pathway, or guidance, to get the most from a new club and sport. At a beginner entry point this member will need to know how to learn their chosen activity (Start sailing / yachting) and at a more experienced level it might simply come down to how do they meet the wider membership and make new friends. How is this support to a new member managed? Is it through a buddy system or a blend of a good club website and a club committee member?
How do we embed the volunteering ethos into new members?
Anecdotal evidence suggest a very large proportion of new members are completely new to our sport. What measures does a club need to have in place to enable new members to support the many jobs that need be carried out? What is the volunteer road map in a club? How can a club scale up the volunteer model to help ease the strain on existing volunteers, and importantly, help with succession planning?
Club of the Year
Nominations have now opened for the RYA Club of the Year Awards supported by Gallagher, with a change to the usual format and four new categories... could your club be our Community, Green, Active or Young Person's Club of the Year? It's easy to take part and anyone can nominate any club, find out more at RYA Club of the Year Awards.
Club Census
Your club will shortly receive the annual Club Census documents. Filling in the census may not be your favourite thing to do, but the results are crucial for the RYA's strategic planning, especially with regard to what support we provide for you. It's also important for clubs to know their trends (you'll get a report after the census is complete), and for us to see national trends too.
The census form is addressed to the person in your club registered to receive it, so please watch out for it if you've had a change of personnel.
Training young instructors in London
The programme to train more young instructors in London continues, and thanks to Active Thames for sending us this report about activity at the AHOY Centre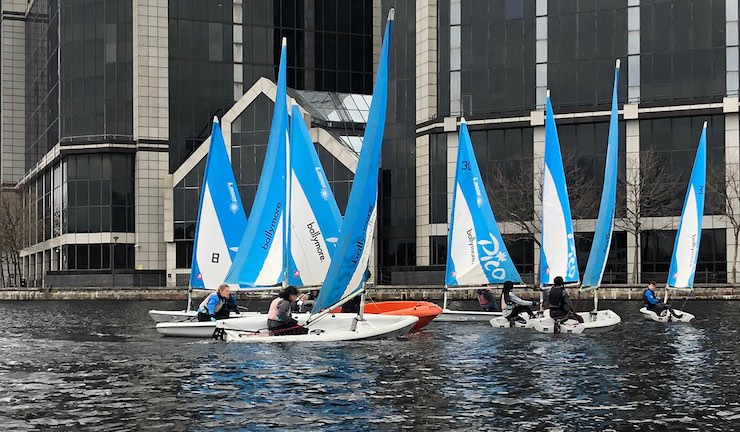 Discover Sailing
Some 14 clubs in our region have arranged Discovering Sailing events with support from the RYA to introduce new people to sailing. Some of these are now complete but if you, or a friend, family member or work colleague would like to try sailing you're not too late, as Conningbrook Lakes, Datchet Water, Gravesend, Herne Bay, and Littleton Sailing Clubs and Whitstable Yacht Club still have events to come. Find out more
Thank you to Gravesend Sailing Club for sending us this story about how a novice sailor discovered sailing there and please, if your club has run an event, let us know how it went and we'll share your story.
Sailing Development Officer update
Here's an update from Ben Kimbell who tells us about spring workshops and OnBoard instructor training
London Youth Games
The London Youth Games Regatta takes place this year on 24 June at Fairlop Waters with a new format in provided Fusions, Toppers and Hartley H10s.
Senior Instructor courses
Is your club short of Dinghy Senior Instructors? Then please register for one of the following courses:
Bewl Water Outdoor Centre 15/16 and 22/23 July

Queen Mary Sailing Club 7/8 & 14/15 October
News roundup
27 girls from across Kent and beyond enjoyed the Kent Schools Sailing Association all girls training day, which saw girls with limited sailing experience sail together with those who were seasoned sailors. Read more
We welcome Wembley Sailing Club to the RYA OnBoard programme Read more
Gravesend Sailing Club takes the Mayor sailing Read more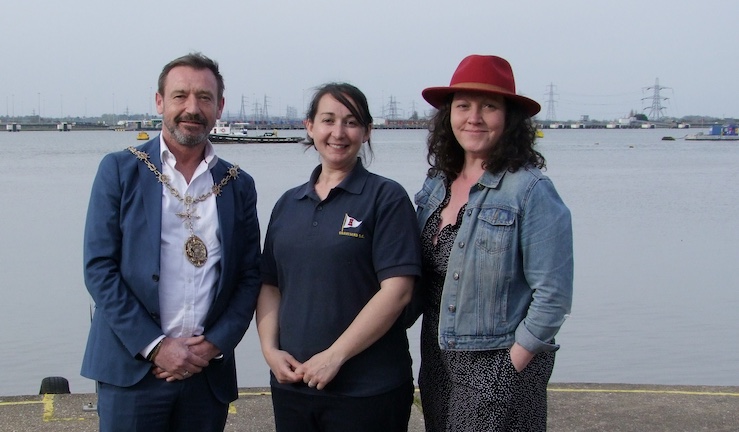 Share your stories
We're always looking out for stories like those above to pop on our web site and send to your local media, and snippets (two or three sentences) to promote your events or show what you've been doing, with photos (landscape format) and links. Or why not send us a short video (15-100 seconds, landscape format) done in one take on your 'phone to share on our social media. All should have some RYA/regional connection. Other clubs can enjoy your achievements and benefit from your experience. Send us your story