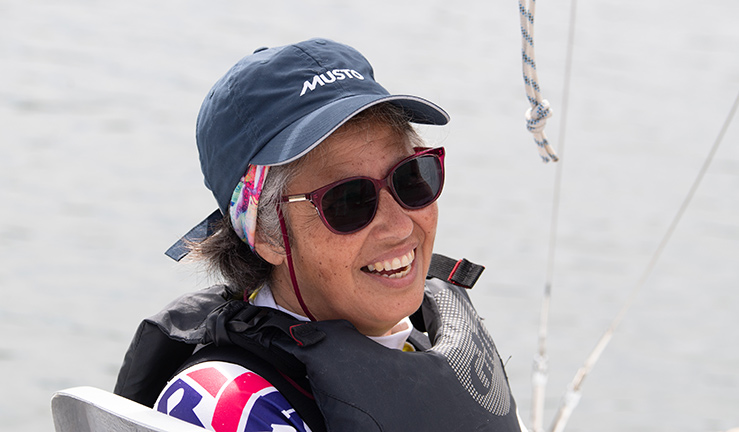 Carolyn started sailing when she was just 13 years old and is now a member of the Newhaven Seaford Sailing Club on the South Coast. Carolyn was first introduced to sailing on holiday with her dad in a little dinghy off Brighton and loved it.
Carolyn has no depth perception, which means she cannot judge how far things are away from her; she jokes that this is one of her excuses for being so clumsy!
However, as a child, Carolyn's visual impairment meant she couldn't play netball and hockey and struggled with racket sports such as tennis and squash as she couldn't tell how far away the ball was from her.
For Carolyn getting involved in sailing was finding something she could do, and a year after her holiday adventure, she considered herself lucky to find a sailing club in her hometown.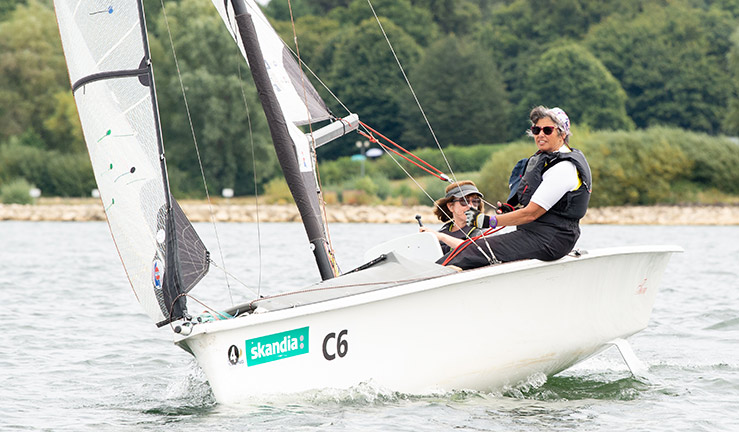 "I thought I could do this; it's great, it was just something that I loved, and I've been sailing ever since."
"My depth perception is something I've had to come to terms with myself, and you get to learn how close other boats are to you, and with the buoys in the distance, you don't necessarily need to know how far away from it you are. You just need to know where it is on your eye line to know when to turn the boat. That makes it easier."
We caught up with Carolyn at the Women's Training Weekend at Rutland Water in July 2022, where she was looking forward with excitement and trepidation to sailing a SKUD for the first time. We asked Carolyn what she likes about sailing, to which she replied:
"You can't concentrate on your worries, as you must concentrate on the boat. You can have a heck of a day and get out onto the water, and you come off buzzing."