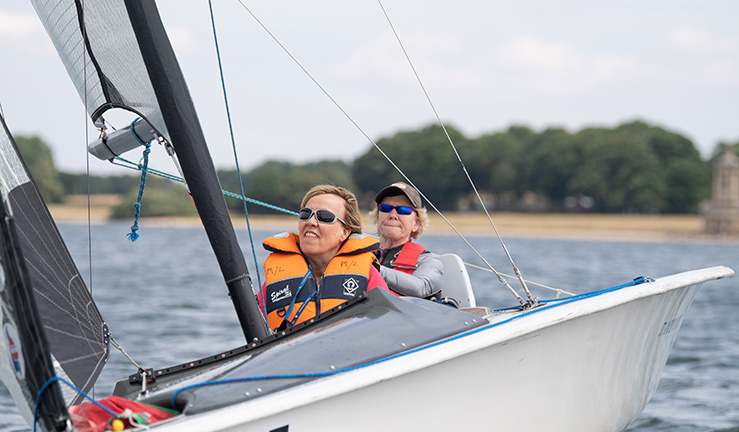 For Sarah, it wasn't so much trying a new sport but reawakening her love for sailing, a passion she had since she was seventeen.
Sarah joined Rutland Sailability after the Covid-19 pandemic as soon as restrictions lifted.
Sarah was born with hip dysplasia and an inherited neurological condition Charcot-Marie-Tooth Disease. Only when she discovered Sailability could she enjoy Sailing to the full.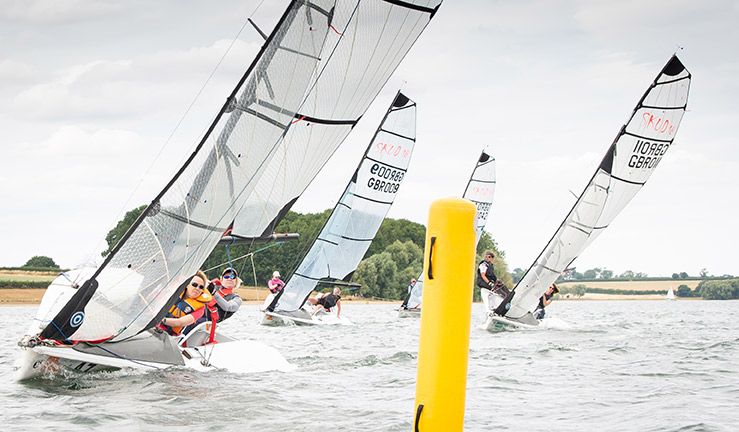 "They can't get rid of me now; it's just like I've rediscovered it, and it's amazing." So, I'm going to do what I can, while I can and enjoy it. Being out there is my happy place."
Charcot-Marie-Tooth Disease is a condition affecting the nerves and has caused muscle weakness in Sarah's feet, calves, and hands. Her condition also affects her balance and perception of where she is. Getting in and out of the boat is the hardest part for her.
"With my hip dysplasia, I'm not particularly mobile, and I don't have the lower leg strength, but Sailability are there to help you and to help you find a boat that suits you, to get you in and out of the boat, and when you are out on the water, it's just irrelevant."
Sarah tried other clubs first, and they offered her boats that she could be hoisted into, and she didn't want that. For Sarah, she wanted to do as much as she could herself. It was a case of finding the right club and what worked for Sarah, and then it all came together.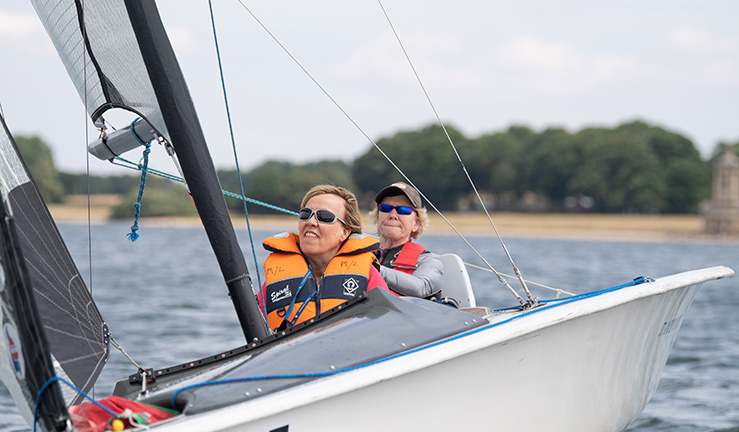 "I now feel equal, which is really good; I wish I had found it years ago."
Sarah tells us that once she's in the boat, the ropes are all cleated around the front, so there is no need to move around too much; it's just learning the skill of sailing it and the racing rules and things.
We met Sarah at the Women's Weekend at Rutland water in July 2022. Sarah described her uncertainty on seeing the event advertised, not believing it was for her, before explaining that her mindset is now to just have a go and grab every opportunity that arises.
We asked Sarah what she looked forward to most, to which Sarah beamed with excitement about the prospect of racing.
"I've now got the opportunity to race, which I've always been rubbish at sports and activities outside, but now I've got something that I can become better at, which is amazing as I never thought it would happen."
I'm sure we will see Sarah winning a race very soon!