Gas installation and maintenance
Getting a qualified engineer to service the gas systems on your boat will ensure your safety and the safety of those onboard.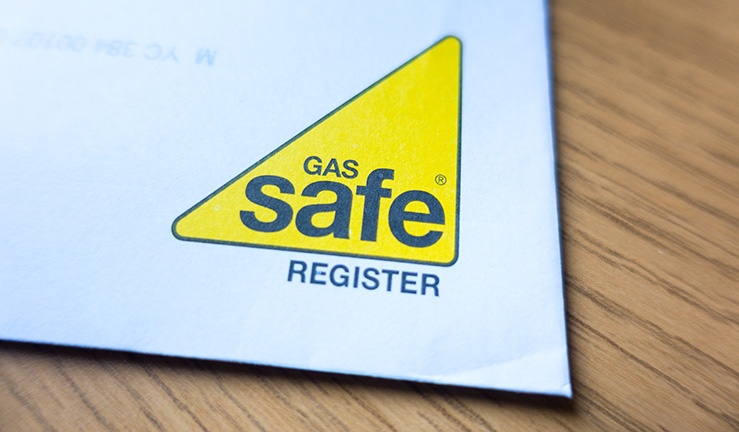 Servicing gas appliances
Always check the manufacturer guidelines for your appliances to find out how often a service is recommended. A registered engineer will service appliances in line with this, if you don't have access to manufacturer information, annual servicing is recommended.
Gas Safe has a specific qualification for working on boats, make sure your engineer is "boat" qualified.
An engineer will ensure that all pipes and hoses, plus safety devices such as shut off valves, are in good working order. They can also check that your LPG bottles/cylinders are being correctly stored in a secure gas locker onboard your boat.
The rules
The Recreational Craft Regulations (RCR, the UK RCD) requires LPG installations to be safe, most will conform to the ISO standard 10239 LPG Gas Systems, for recreational craft less than 24m.
There is no legal requirement for private boat owners to maintain and repair their LPG system on a regular basis. If the vessel is operated on certain inland waterways, it may require a Boat Safety Scheme (BSS) certificate and comply with the BSS requirements. This does not require a Gas Safe Register engineer to carry out the work.
For private pleasure craft where BSS doesn't apply, there is no legal requirement in UK waters to have the gas installation fitted, repaired, or inspected by a qualified engineer. Unless there is someone living or working onboard, or local regulations apply.
A Gas Safe Register engineer will, however, know the correct materials and methods to use, to ensure that the work is completed safely. Your insurer may require gas system servicing as part of your policy.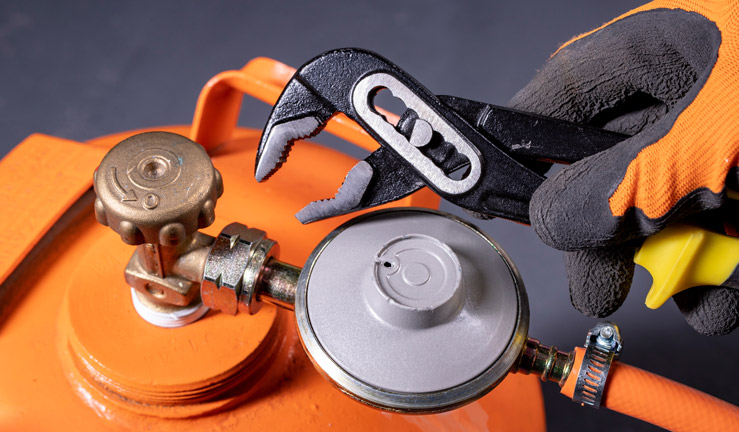 RYA recommendations
The RYA strongly recommends that gas systems are checked regularly by a competent person to ensure that any potential problems are spotted at the earliest opportunity.
You may choose to do this yourself, looking for kinks or wear in the hose, and making sure none of the clips are coming loose. Owners may opt to have their marine LPG installation inspected by a competent or suitably qualified person, such as an engineer listed on the Gas Safe Register.
The gas industry recommendation for marine installations is an annual service. You can find a registered engineer near you through the Gas Safety Register.
Ventilation
The total area of air ventilation in your boat will have been designed to enable the safe use of on-board combustion appliances, cookers, heaters etc. from LPG and other onboard sources. Closing or blocking off these vents whilst using appliances on board may lead to carbon monoxide poisoning.
Make sure when using LPG cookers or heaters onboard that all your vents are opened and unblocked.
Replacing the regulator
A gas system that's not fitted with an EN 12864 annex m or an EN 16129 annex m approved gas regulator may not be compliant with BS EN ISO 10239. This may invalidate a vessel's insurance.
Propane cylinders contain considerably greater pressure than butane cylinders. Cylinder regulators designed for use with either propane or butane are not interchangeable. This is because of different design pressures and cylinder valves for the two gases.
If the regulator needs replacing, it's important to make sure it's the right one for the cylinder it's connecting it to. If necessary, advice should be sought from a Gas Safe registered engineer.
New regulators should be clearly marked EN 16129. This standard has progressively replaced standard EN 12864; but regulators made to EN 12864 may still be available for sale. Anyone purchasing a new regulator should check that it is less than 3 years old from the date of manufacture.
The Calor Gas Appliance Team have produced a video on how to change a gas regulator correctly and safely.
Refilling a rented gas cylinder
Refill adapters available on the internet may be tempting but a standard LPG cylinder is not fitted with overfill protection shut off. This is an essential feature of approved refillable LPG bottles.
It's easy to find refill conversion kits and advice on how to refill a gas cylinder at kerbside fuel station that supplies gas for refillable bottles fitted to vehicles. However, the refilling of rented gas cylinders in the UK contravenes UK Health and Safety Regulations, Weights and Measures Regulations and Consumer Safety legislation. It is illegal and anyone doing so could be prosecuted. For safety reasons, refillable LPG cylinder systems are fitted with automatic 80% overfill protection when filling, rented cylinders do not have this.
The Calor refill agreement makes it clear that cylinders always remain the property of the company and may only be filled by the company. Calor has taken successful court action against individuals for unauthorised filling and is likely to continue to do so.
Alterations to the size of a gas locker to accommodate larger sizes of gas cylinder falls well beyond the scope of this guidance. Anyone considering this as an option should be advised to seek professional advice both from a boatyard and a Gas Safe registered engineer.
If switching to campingaz from propane then ensure your appliances can run safely on Butane, if in doubt we recommend you consult a Gas Safe registered engineer.
Anyone considering refilling old cylinders should be reminded that it is illegal and dangerous.
Related content