Sailing a yacht was as much of my identity as being trans
Nell's story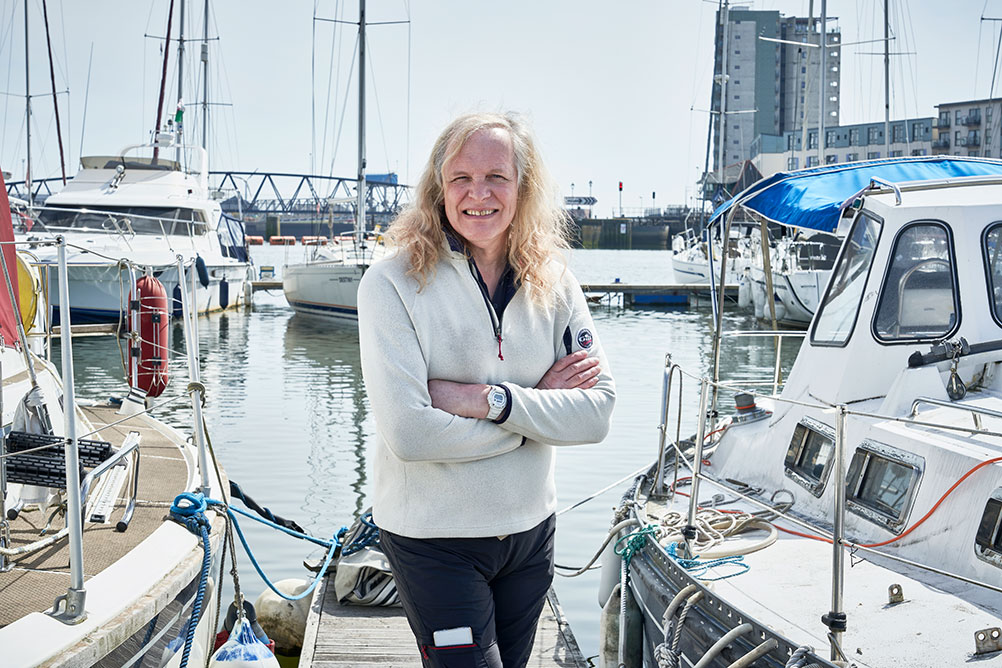 I started sailing as a child on the Norfolk Broads and the Lakes.
By the age of 11, I was sailing my Cadet dinghy. I always wanted to sail yachts, but marriage and a family came along, and it had to go on the back burner, along with my gender identity.
My gender identity was something that I'd struggled with since my earliest years, and experiencing it during the '60s and '70s meant I knew it was a taboo subject. My gender identity and gender dysphoria were like being stuck in a burning tree – you climb higher and higher until there are no branches left.
I hit that point in my mid-50s and, after a lot of desperate soul searching, I realised that I had to transition. There simply wasn't an alternative.
Transition wasn't easy, especially in a town like Barnsley which wasn't always the most accepting place. In the early spring of 2015, my housemate and I endured weeks of sustained harassment in our home by a bunch of yobs.
A friend put an appeal in for CCTV equipment and people from around the country donated after the story appeared on the radio and then in the papers. The incidents made me reflect on my life and made me realise that I wanted to live all of my dreams. Getting back on the water was one of them. I bought a dinghy and started sailing again.
Ellie, the mother of the local radio reporter who had broken my story, saw a picture of me sailing and contacted me to say that her husband wanted to know if I'd like to go racing. I thought about it for a nanosecond and said yes.
Dinghy sailing and occasional trips on their boat kept the dream alive.
By 2017, all my medical treatments were complete, and I was ready to stop dreaming and get into big boats. In October 2017 I signed up for the RYA's Competent Crew course out of Lymington. This was more like it. Sailing a yacht was as much of my identity as being trans. The skipper on Wild Spirit, Paul, let me stay on the helm when we brought her home to Lymington.
Six months later I did the same thing, only this time it was at the end of my Day Skipper course. It was five years to the day and almost the minute since I'd stood in a solicitor's office and changed my name and title by statutory declaration. I'd come home in so many ways. Since then, I've sailed over 4,000nm and sailed as crew and skipper aboard a wide variety of yachts.
What lies over the horizon now? Lots more sailing, I hope. Sailing Wanderer, the boat I co-own with my brother, back from Swansea to Hartlepool is one thing, but I'd like to do more offshore racing and cruising. I'd also like to do more with the all-women crew I've skippered and who came up with the name Nell's Angels. I love everything about sailing and, as a trans woman, I particularly like that it's a sport anyone can do, regardless of their background.
I owe a massive, unpayable debt to all the skippers and instructors who have given me their time, patience and trusted me with their boats.
The RYA is supporting Pride month
Find out more about the RYA's Equality, Diversity and Inclusion strategy and the steps we are taking to ensure boating is inclusive for everyone this Pride month.