I'd like to see more sailors have the confidence to be open about their identity
Tom's story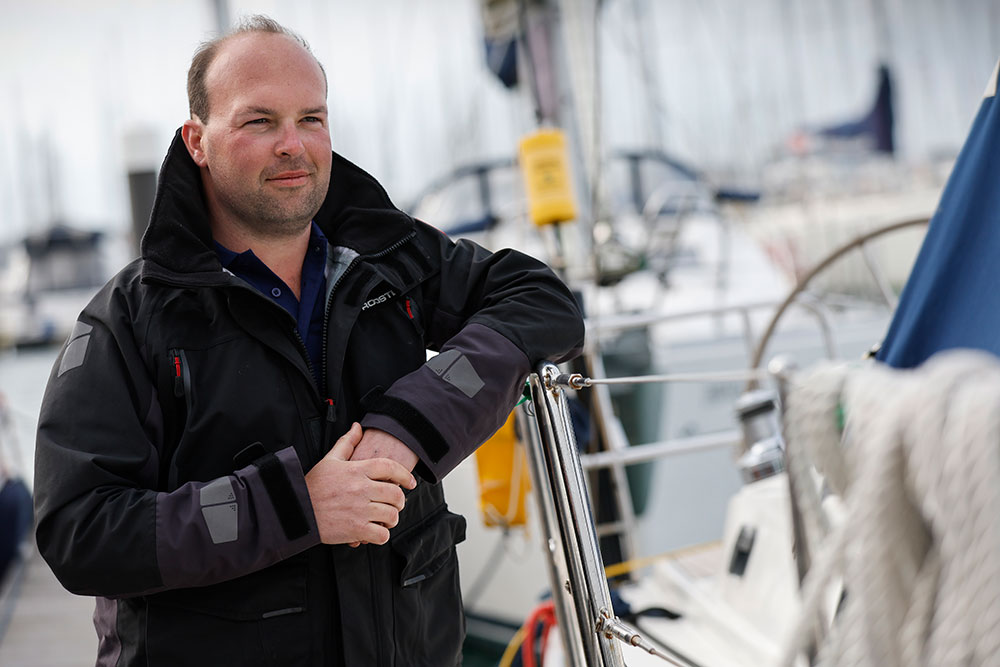 For as long as I can remember, I've loved sailing
My first time was when I was three years old and my dad and grandad bought me an Oppie. My first lesson was being put into this Oppie and pushed off the side of Lake Windermere. Soon after, I joined my first sailing club. I've had very few bad experiences being gay and a sailor. From being a youth in the Welsh Yachting Association Squads, to being an experienced Yachtmaster Instructor, I've only been judged on how I sail, not my sexual orientation.
A number of years ago, a heterosexual way of life was pretty much the only way portrayed in TV, radio and cinema.
But when we went sailing it was always about the sailing; from borrowing someone's kit if you forgot something, to being upside down in the middle of winter on the Menai Straits, freezing cold as a massive squall came through, it was only ever about the sailing.
From youth club level through to university, you were more known for the muck-up or the win you had than your sex, gender or orientation – none of that mattered on the water.
Today, I have a lot of people from the LGBTQIA+ community working for the yachting company I co-own, and they're all made to feel welcome by the team. There's no discrimination, as anyone can – and should – sail.
Undoubtedly in the past there have been moments where it was tough being gay, where people in society with closed mindsets caused me discomfort. Fortunately, nowadays it's far more socially acceptable to be a member of the LGBTQIA+ community, so any issues that previously existed have mostly dispersed. Sailing is about the sport, and sharing the love of the water. I just look forward to meeting like- minded people who are eager to get afloat, regardless of their orientation.
My advice is be who you are and be who you want to be when you sail.
In all walks of life and in all areas, you'll find narrow-minded people, but then you find the gems, the people who are there for the same reason you are.
The friendships you make when you sail can be some of the best ones. There are many people in the sport who take you at your sailing passion and care more about the water or the boat than anything else – in their mind it's totally irrelevant who the sailor is. It's one heck of a community and you'll be surprised at the friendships you can make.
We're more of an inclusive sport than we realise. I'd like to see more sailors have the confidence to be open about their identity – in the sport, we are sailors and watersports enthusiasts first and foremost, but we should all remember we are all different in some way, and that should unite us all to be inclusive. Treat everyone as you'd like to be treated.
We should all enjoy passing on our knowledge and showing people the passion that we all share for this sport. Joining any sport is like joining a family – all of us here who are involved with the sport have one common thread.
Some people you meet will become your friends or family for life, others will come and go. But in the boating world we can support anyone who wants to go on the water in any way, shape or form.
The RYA is supporting Pride month
Find out more about the RYA's Equality, Diversity and Inclusion strategy and the steps we are taking to ensure boating is inclusive for everyone this Pride month.