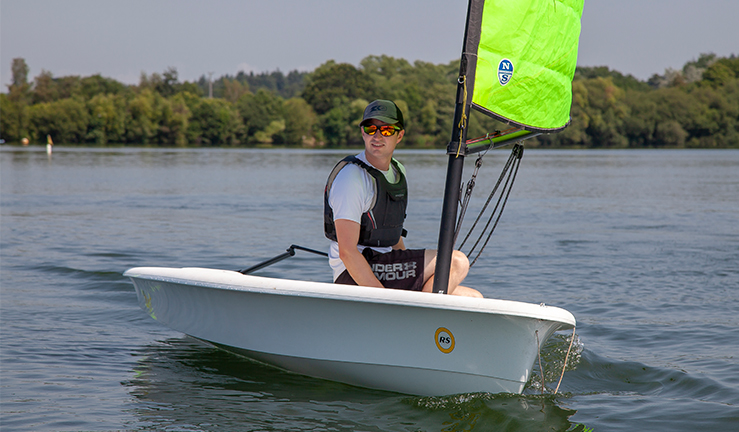 Your first time on the water is a magical experience. The peace, the freedom and the exhilaration of working with the elements… it's something you won't forget in a hurry.
But now that you've found something you could invest time, energy and passion into, what's next?
Whether you've got started at a #DiscoverSailing taster session, completed your first RYA course or had a go on holiday this summer, here are a few ideas to help you take your next steps in sailing.
Join a club
Local sailing and boating clubs offer opportunities to get on the water with a range of sailing, cruising, racing, courses and events for all abilities.
Joining as a family can be really affordable with many clubs having boats you can borrow or hire for free or very little cost and are also a great place to find people who may need crew. They also have youth and family weeks, as well as opportunities to try other watersports like paddle boarding and kayaking.
It's no surprise that in 2020 approximately 21,000 people joined their local sailing club. Every club is different, so ask and compare to find what best suits your lifestyle and social expectations.
Find out more about what to expect when joining a club here or visit our 'Where's my Nearest' search to find your local venue.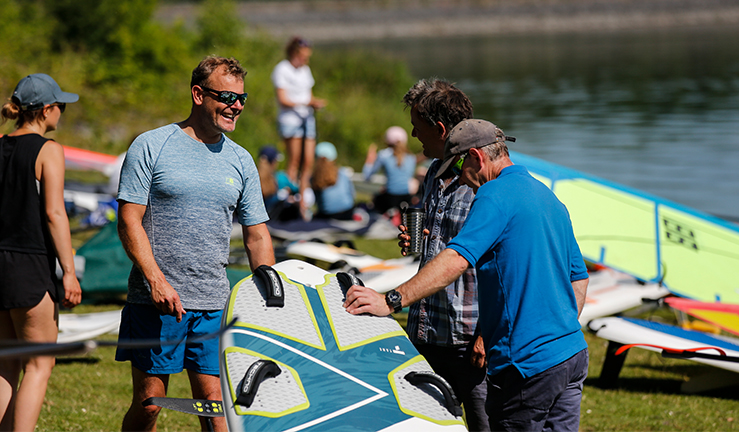 Take a course
Using the club's boats or boards to practise is a brilliant way to build on your skills. But if you want more structure to your learning, you could try a course at an RYA recognised training centre. RYA instructors can teach you at any level and getting some training is a brilliant way to get your confidence up, making your transition into the boating world even more enjoyable.
With more than 2,400 training centres around the UK and overseas, and 100 courses to choose from, you're sure to find something to suit. Start sailing on a dinghy course, blast across the water on a windsurfer or learn to crew or skipper a yacht – it won't be long before you're afloat.
Here's a lowdown of a few of our most popular courses for novice sailors and windsurfers and what to expect:
RYA Dinghy Sailing courses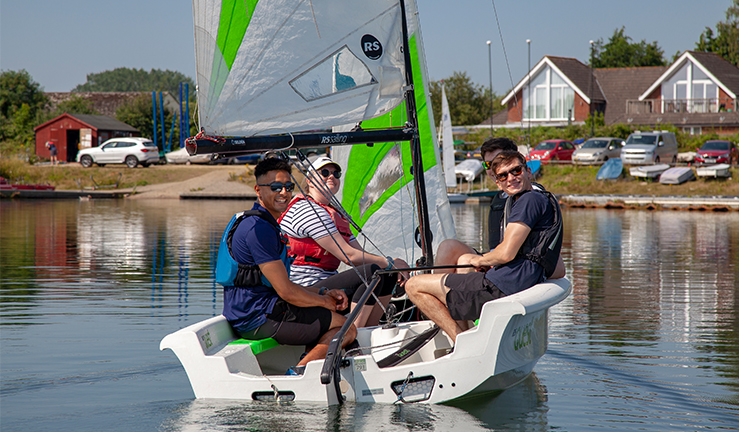 RYA Windsurfing courses
Who's it for: Complete beginners and those wanting to progress their windsurfing skills.
You will learn: The basics of windsurfing and how to use the right equipment. There is a separate youth scheme.
Duration: 8-10 hours over a number of sessions or full days.
Course details: find out more
What's next: Once you've completed the Start Windsurfing course, fine tune your skills with the Intermediate (non planing) course or advance to planing and dynamic transitions as you develop your skills and progress through the National Windsurfing scheme. Once you're able to sail confidently in the harness and footstraps you can take flight with our windfoiling courses.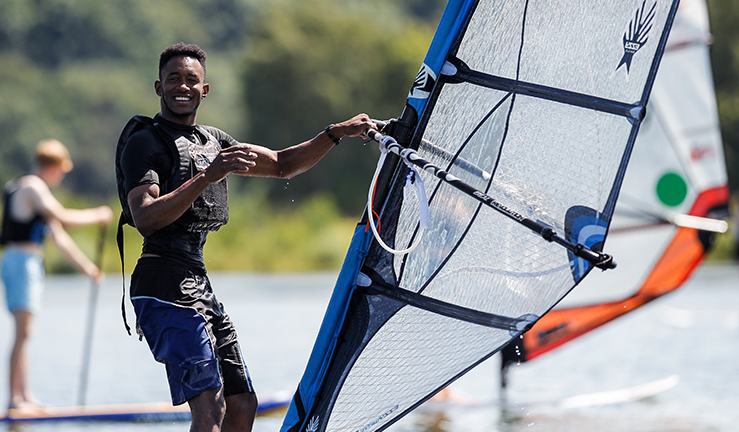 RYA Yacht Sailing and Cruising courses
Who's it for: Beginners, crew members looking to increase their knowledge and aspiring skippers of any age.
You will learn: Some yacht steering, sail handling, ropework and basic safety on board.
Duration: 2-5 days depending on the course. Longer courses are often run over a few weekends.
Course details: find out more.
What's next: Your Start Yachting certificate means you can complete the Competent Crew course in a reduced time of three days or two weekends. Or if you've already built up your experience and are looking to make the transition from crew to skipper, find out more about the RYA Day Skipper course here.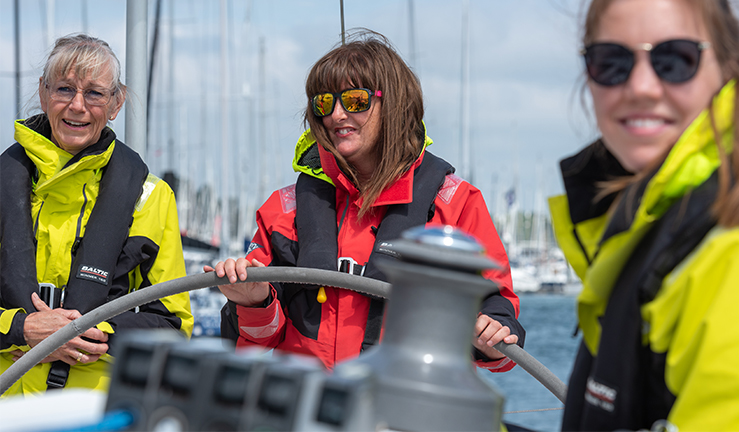 Image credit Shaun Roster Photography
Do I need a boat or board to get started?
No. The boats and boards should be provided by the centre. Choosing an RYA recognised training centre means you can be sure you are getting the highest standard of equipment.
What about kit?
Any reputable RYA training centre or school can provide everything you need: the boat, the salopettes and waterproof jackets, buoyancy aids, books, charts and equipment. If your course includes it, you may even get a nice lunch.
How do I know which level is right for me?
It is key to find the right course for you. You don't have to start at the beginning and can enter the RYA's training schemes at any step provided you have the correct level of experience.
Visiting the RYA's course finder portal can help to narrow your search. Visit rya.org.uk/training/courses to find the perfect course on your favoured boat or board in a location close to where you live.
Happy sailing!
What next?
For fresh air, exhilaration, and a different perspective on life, getting out on the water is hard to beat!
For more information about RYA courses visit rya.org.uk/training or to find a club or training centre near you visit rya.org.uk/wheres-my-nearest.