RYA Scotland has been closely involved in the development of the Scottish network of Marine Protected Areas, which includes existing designated sites. We recognise that for many members seeing wildlife is an important part of the sailing experience and have supported the MPA process.

RYA Scotland has worked closely with NatureScot (formerly Scottish Natural Heritage) to ensure that vulnerable habitats such as maerl and seagrass beds were not at risk from anchoring by recreational boats and conversely that anchoring would not be banned. We have worked with the editor of the Clyde Cruising Club Sailing Directions and Anchorages to ensure that recreational sailors are not inadvertently encouraged to anchor in inappropriate places. As a consequence of this work the only place where there is a ban on anchoring is Loch Creran where anchoring is banned except in the four designated anchorages to protect the rare and vulnerable serpulid reefs. See attached document for further details of this site.

RYA Scotland is continuing to engage with NatureScot (formerly Scottish Natural Heritage) over management measures related to the wider Marine Protected Area network. RYA Scotland is a participant in the MarPAMM project which is developing tools for monitoring and managing a number of protected coastal marine environments in Ireland, Northern Ireland and Western Scotland.

Scotland also has Historic MPAs, which mainly protect important wrecks.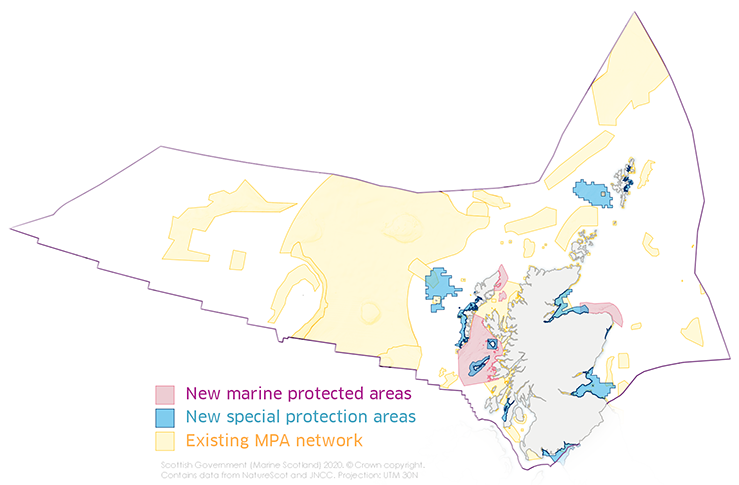 Dr G Russell
RYA Scotland Planning and Environment Officer
consultations@ryascotland.org.uk
Last updated 1 May 2020