Location: Hamble, Southampton (flexibility for home & office working). Some requirement to travel and weekend work expected.
Full Time: 35 hours per week
The RYA offers a range of benefits including: a total annual leave package of 28 days (plus public holidays), a generous personal pension scheme, life insurance, access to discounts through Sodexo, employee health assistance programme, trained mental health first aiders.
This is an exciting opportunity at the RYA for someone who has a passion for sailing and for influencing and making a difference in the success and future of sail racing across all disciplines. Reporting to the CEO and as part of the RYA Senior Leadership team, you will have responsibility for the development of sail racing within the UK and will determine and develop the strategy of youth, junior, keelboat and coach development programmes. With a proven track record in leading and managing teams, you will work with multiple stakeholders and will lead the RYA Racing Department in order to execute the Racing elements of the RYA strategy.
With credibility and experience in UK sailing, you will be able to influence and communicate effectively at all levels to develop and support a culture of leadership and collaborative working across all RYA Racing programmes. Direct knowledge of the RYA programmes, experience of coaching, coach development and talent pathways would all be an advantage. Additionally, you will work closely with and support the Performance Director to develop and implement the British Sailing Team and Olympic programme strategies including the talent pathway and hosting of international events.
Other key responsibilities are as follows:
Providing support for all aspects of racing activities in the UK, including offshore, keelboat, match and team racing.

Engaging with key stakeholders including clubs, classes and the marine industry.

Liaising with and supporting World Sailing and the European Sailing Federation (EUROSAF) in order to maintain UK influence on the world stage, as well as with other key stakeholders such as UK Sport, Home Country sports councils and RYA Home Country organisations.
If you would like to have an informal discussion about the role and the salary level please contact the CEO Sara Sutcliffe on jobs@rya.org.uk.
Closing date for applications: 22 June 2022
Interviews to be held: w/c 27th June
The RYA is committed to equality of opportunity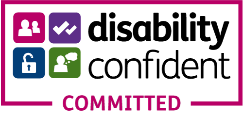 The RYA as an equal opportunity and disability confident employer, celebrates and welcomes diversity in all its forms and believes that a diverse workforce boosts innovation, productivity and creativity.
We are dedicated to promoting equity, diversity and inclusion and strive to be an inclusive and diverse workplace where everyone can be their authentic selves. We would particularly encourage applications from ethnically diverse candidates who are currently underrepresented at the RYA.