In one of Europe's largest multidiscipline regatta's, Kieler Woche in Germany, Fynn Sterritt sailing with James Peters in the 49er Class won the overall 49er title. While Anna Burnet in the Nacra 17, sailing with Jon Gimson lifted the silver in their class.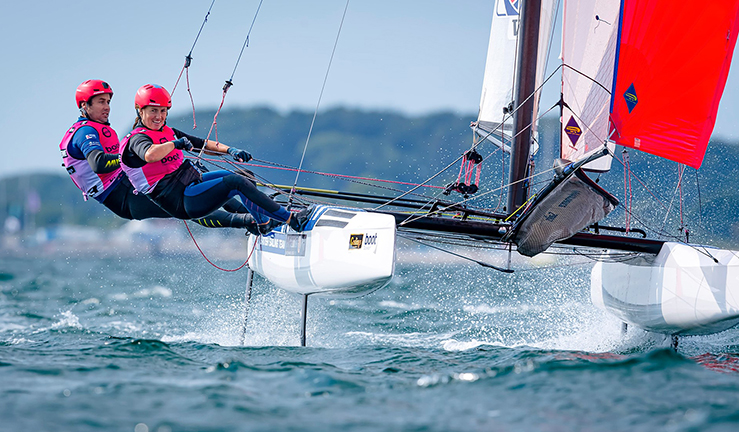 For these two Olympic classes Kieler Woche offers an opportunity to 'check-in' and sharpen the racing skills after a block of training. The 49er, 49erFX and Nacra 17's will be using the event as a warm-up for their upcoming Europeans in Aarhus at the start of July with similar conditions on offer and some strong international competition to contend with.
Originally from Kingussie, Fynn has been recovering from injury so the win was a real confidence boost ahead of the 49er Europeans which start in Aarhaus, Denmark this week, which you can follow here.
"It felt really good although a bit of a surprise." Noted Fynn as we caught up with him as he prepares for the Europeans. "Keil was our first full regatta that we have finished after managing two days of the Dutch Nationals before we called it. However the first day went well and we got more confident, becoming sharper with our decisions and after that we didn't drop many points. Hopefully something we can build upon ahead of the Europeans."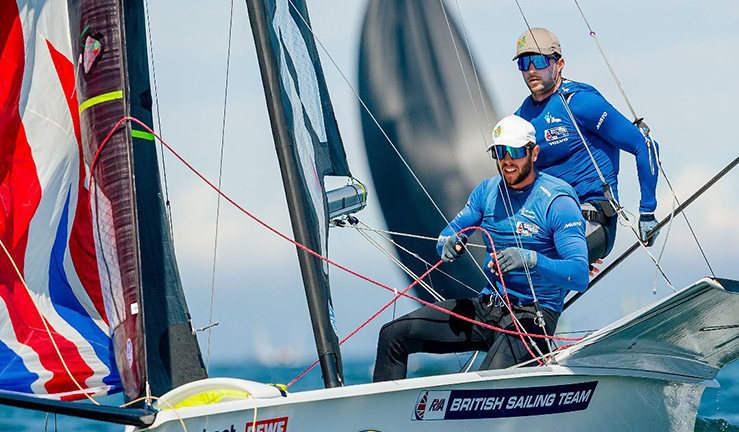 Asked about his injury Fynn replied. "I had a niggle in my knee over winter and tore a ligament in February. In hindsight you really don't realise just how fit you have to be when you sail these boats, and it turns out you do. Following the rehab over the past months, fitness has been a real priority and something we really want to maintain to deliver results in the class."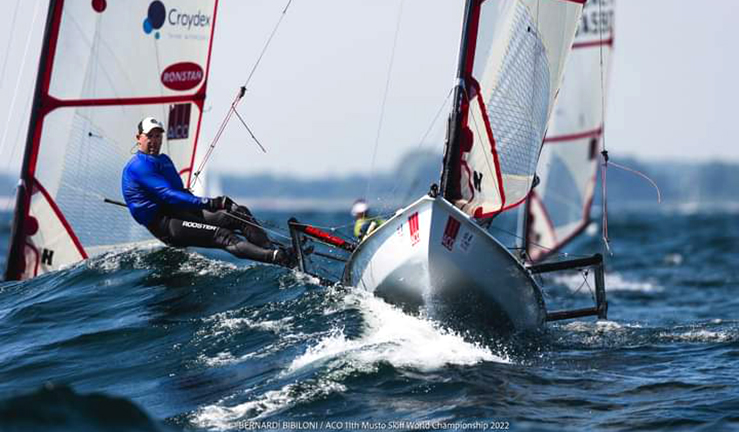 Out with the Olympic Classes a number of other skiff classes took part in Keil, including the World Championship for the Musto Skiff class with a strong British contingent. Jono Shelley from Largs SC finished 5th in the 44 boat fleet over 10 races, which is an excellent result.
Full results from Keiler Wocher are available here.
Beyond the Olympians and following a successful European tour of France and Belgium, Rory McKinna retained the UK Hansa Class championship at Carsington Water amongst a very competitive three days for disabled UK sailors. This follows his win in Belgium and a 3rd place in the French Nationals. To add to his success Rory McKinna was awarded his prize by the CEO of World Sailing,reinforcing the global commitment to get sailing back into the Para-Olympics, so in many ways it was a double win for Rory who is championing the #SailToLA campaign here in the UK.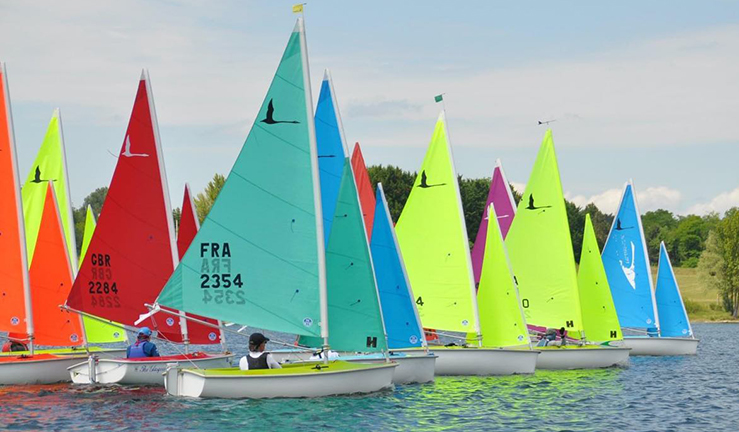 For further details visit the Yachts and Yachting report here.
In other areas, West Kilbride's Ruaridh Wright was spotted amongst the winning Dark n' Stormy crew, as the GP42 achieved their historic triple in the 2022 Round the Island Race, Monohull Line Honours, winning IRC Class Zero and the overall title, the coveted Gold Roman Bowl, he joined the infamous Drum, which claimed the triple way back in 1988. The highly popular race on the South coast has some real mass participation and is nicely summarised in the video below by the outgoing Director of Racing for the RYA, Ian Walker.
If you have any adventures, competitive or not, please let us know by tagging @RYAScotland on social media so we can share some of the diverse activity taking place in your club or classes in Scotland.