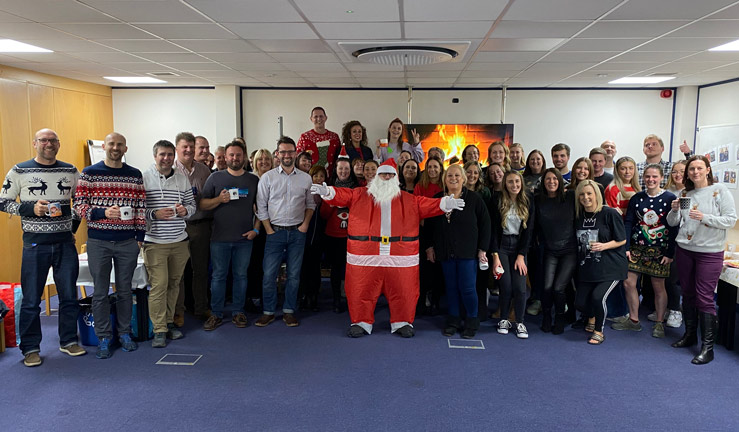 As we reflect on the many achievements of our sport and boating community during the last year, it is clear that UK boating has seen a huge surge in popularity as we all adapt following the initial impact of the pandemic.
Whether it's offering people from all backgrounds the opportunities to get afloat, or campaigning on the critical issues that really matter to the recreational boating community, RYA members are at the very heart of our work.
Many of our affiliated clubs have reported increased membership since restrictions were lifted, UK water-based holidays have been fully booked, and demand for new and used boats is high as people fulfil their dreams of getting on the water.
Putting members first
RYA membership has steadily climbed to 106,000 and the overall retention rate has also improved, with an increasing number of our new members now signing up by direct debit. Having made good progress on our membership journeys and communications, our members now receive more relevant emails throughout the year, including an entry survey to better understand what our supporters want from their membership.
The future development of clubs is essential to the growth of all forms of boating. Our 'ClubZone' resource, designed to help clubs make the most of the opportunities to encourage and increase membership, has seen more than 17,000 unique club logins in the past year.
Recognising some of the difficulties with digital over the last year, we now have a centralised, customer-focused digital team in place. This team is coordinating our digital marketing and adding improvements to the RYA website including design updates, backend functionality, responding to issues directly, with a roadmap of continual improvements still to come.
Protecting boating interests
Our External Affairs team has worked tirelessly throughout the year to represent our members' interests on the subjects that protect our freedom to enjoy and explore the UK's inland waterways and coastline. Ensuring that the voices of recreational boaters are heard we've continued to monitor and lobby on post-Brexit, planning and regulatory issues that may have potential to disproportionately restrict recreational access to the waters.
Our recent successes have included HMRC reversing their decision on Returned Goods Relief for boats returning to the UK post-Brexit, and a revision of registration charge proposals for inland boat users by the Environment Agency. With the Government focused on levelling up, net zero and increasing participation in physical activity, we are building engagement activity around these key themes to ensure the RYA is relevant to policy makers and influential stakeholders.
Demand for legal advice was high again this year, particularly on VAT related issues following Brexit. We provided a broad portfolio of guidance to our individual and affiliated members and we are conducting an affiliation review to modernise affiliation to align it with our strategic direction and organisational values.
Protecting the environment
RYA membership also supports the initiatives that promote environmental best practice to water users, helping us all to achieve cleaner, healthier waters. The Green Blue Boating Pledge was well-received at this year's Southampton International Boat Show, confirming the support that our members have for protecting the environment. We're committed to recreational boating leading the way in reaching carbon zero and the support of our members means that together we can reach that goal.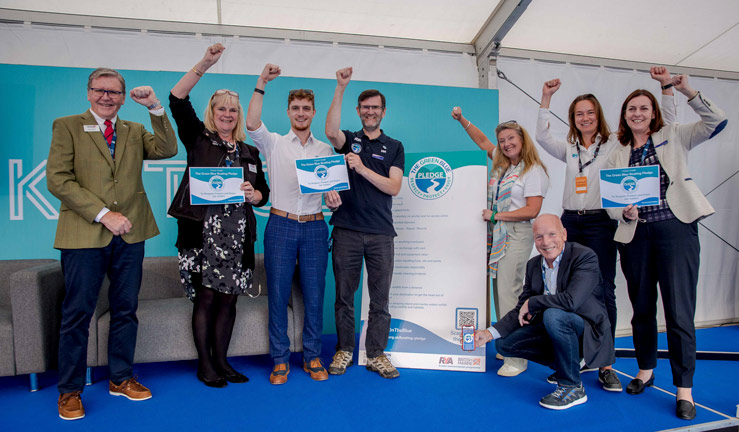 A combination of a dry spring that rolled into a hot, dry summer, resulted in warnings of low water levels on the inland waterways. In response we took steps to encourage boaters using the inland waterways to plan ahead and to check local water reports before travelling. Some water companies announced Temporary Usage Bans (aka hosepipe bans) across regions of the country. We acted swiftly to issue water usage advice for recreational boaters including adjustments that were required to usual activities.
Safety matters
Our collaboration with industry partners such as the RNLI, MCA, and MAIB has once again seen us play a leading role in the development of boating safety education and solutions. Notably, we delivered several personal watercraft safety initiatives working in partnership with the Personal Watercraft Partnership, British Marine, UK Harbour Authorities and the British Ports Association.
We widely promoted the planned changes to HM Coastguard's flare disposal service and have provided a searchable online map hosted on The Green Blue website, showing links to businesses offering disposal services across the UK.
Additionally, we have advised our members of the UKHO's decision to end the production of paper charts. With careful management, we are hopeful that the new digital charts will improve navigation and, as a key stakeholder, we look forward to working with the UKHO to support them on this exciting new chapter for navigation.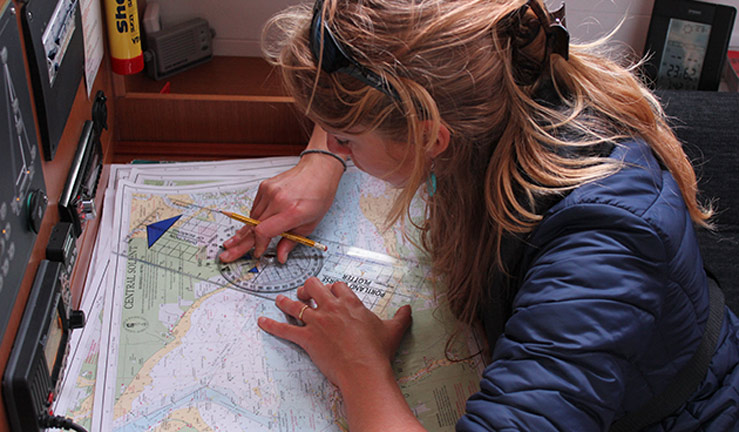 Feedback from RYA members on the new Pleasure Craft Report Service (sPCR) launched by Border Force has been mostly positive, although there have been some reported teething problems. As the border isn't closely monitored, it may be tempting to some not to bother with the reporting process. However, we have made it crystal clear to recreational boaters that entering or departing from the UK without reporting is an offence, for which a criminal penalty is in place.
The RYA Safety Management Group continues to discuss on the water safety issues and to raise awareness of the lessons learned from MAIB investigation reports on leisure boating incidents. We also analyse trends from incidents that are reported to us to improve safety and to continuously improve the content of our training schemes and publications.
Driving participation
When members support the RYA, they're supporting our work to make boating not only safe, but also accessible for everyone. With our members help this year, almost 20,000 people with disabilities got afloat at UK Sailability venues and some 35,000 children from across the UK had their first experience of sailing with RYA OnBoard.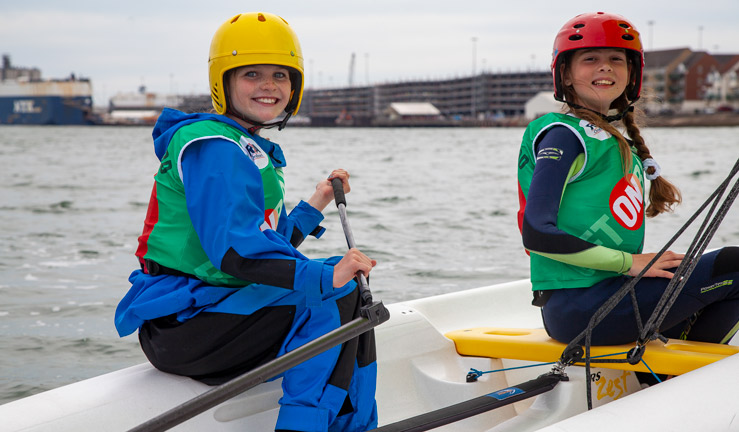 We saw another tremendous increase in watersports activity and training, some undoubtedly resulting from staycations but also, we hope, from a wider realisation of the many physical and mental health benefits of participating in boating. As a result, many of our clubs and training centres found themselves operating at full capacity at certain times throughout the year.
Building on the success of the live-streamed RYA Live Club Show, hosted by Olympian and broadcaster Shirley Robertson, the 2022 RYA Affiliated Clubs Conferences and online Club Development workshops took place this autumn. An ongoing busy schedule of free regional events offers a great opportunity for clubs to meet up and reconnect.
We're pleased to have allocated £285,000 of National Lottery Funding directly to 39 venues across the UK through the Together Fund. We have been awarded a further £195,000 to support venues in England running programmes which engage with: lower socio-economic groups, Black, Asian and Minority Ethnic Communities, Disabled People and people with long term health conditions.
Club membership is reported as the highest it's been for the last seven years, with more than 11m people now taking part in watersports. The activities showing the biggest growth include personal watercraft, paddle sports and dinghy sailing.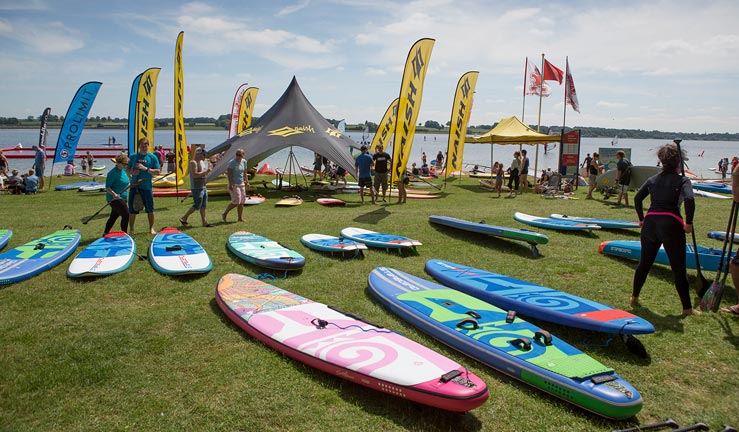 Thousands of dinghy cruising and racing enthusiasts from across the UK flocked to the Farnborough International Exhibition Centre for the new look 2022 RYA Dinghy and Watersports Show, presented by Suzuki. This was a new beginning for the show, and we were delighted to welcome over 7,000 visitors.
The show also saw the launch of a new support network for the racing community, aimed at increasing opportunities for disabled people in the UK and supporting World Sailing's #BackTheBid campaign for the reinstatement of sailing in the Paralympic Games. Packed with resources, training opportunities and advice, the para sailing hub offers sailors, volunteers, coaches and supporters a place to come together as a community.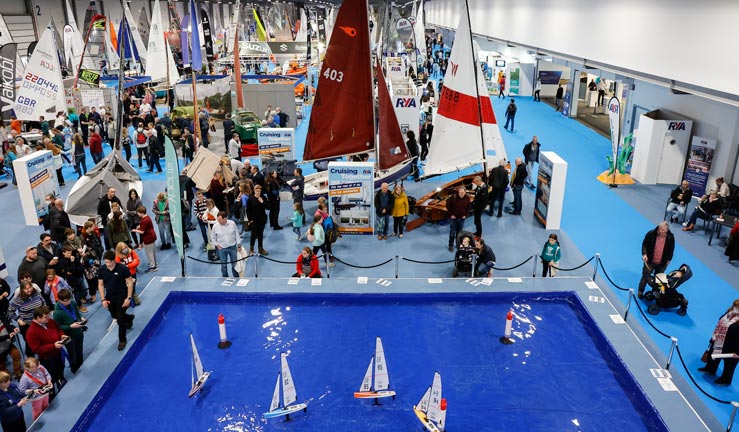 Recognising our vital club volunteers
Our congratulations go to all 12 of this year's finalists for the RYA and Sailing Today with Yachts & Yachting Club of the Year Award, supported by Gallagher, for the enthusiasm they show in meeting challenges and introducing new ideas and innovative ways of doing things. The prestigious awards will be presented, and the overall winner announced, during the 2023 RYA Dinghy & Watersports Show.
Our 2022 AGM saw 48 RYA Volunteer Awards presented at the annual ceremony at the magnificent Grade II listed 'One Great George Street' in central London. Celebrating both long-standing and younger volunteers, the awards recognise all those who have contributed to the sport and made an impact in their communities.
Our Equality, Diversity and Inclusion Strategy continues to develop our sport at all levels – from how we recruit staff at head office, and the management of RYA communities, to how boating develops and is perceived on a national level. We are committed to creating a welcoming sporting culture which recognises and values the differences between its participants and helps to break down barriers to boating as we work together to eliminate inequality in sport.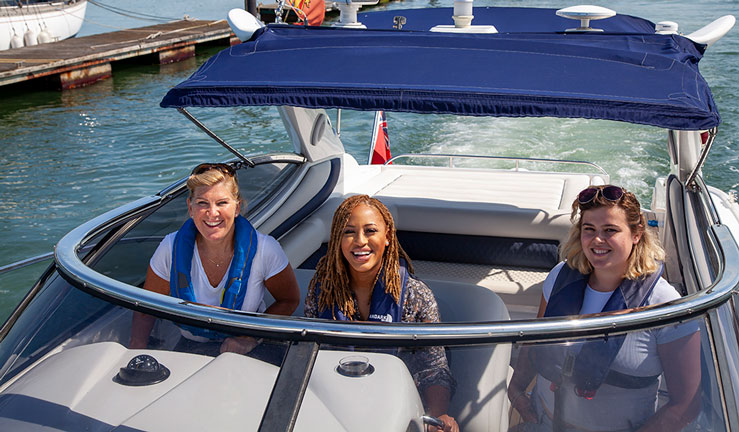 Our active support of Pride History Month saw the RYA adopt the rainbow flag across all social media platforms, whilst our sponsorship of the Our Voices podcast series is celebrating difference and sharing lived experiences through storytelling.
The RYA safeguarding team continues to offer support and guidance to clubs, centres, class associations and any adults or children involved in sailing and boating. This work is an important priority for the RYA, so passing the annual Child Protection in Sport Unit (CPSU) audit was a significant achievement. This recognised the success of our outreach work with clubs and centres, bolstered by our ever-growing network of Club Welfare Officers and Disclosure Coordinators.
As always, our thanks and appreciation must also go to UK Sport, Sport England and the Home Country Sports Councils. Their continued support and funding remain critically important to supporting a range of RYA initiatives, including Sailability and other grassroots programmes, our youth and junior talent pathway, and the British Sailing Team.
Getting competitive
Over 1,500 youth and junior sailors attended British Youth Sailing events this year, including the Youth Nationals, and more than 500 young sailors developed their skills at the RYA regional training groups. They then put those skills to the test at class events, the Eric Twiname Championships and the RYA Regional Junior Championships.
The British Keelboat Academy continues to support sailors aged 18-24 to develop the skills needed to race keelboats at a national level. A total of 67 sailors joined our tenth British Keelboat Academy squad this year.
We were especially proud to select and fund a talented team of Under 25 sailors to represent GBR at this year's RS Venture Connect World Championship in Oman. The 39 competing teams from 19 nations tackled plenty of light winds demanding lots of concentration. GBR just missed out on the finals but that didn't stop everyone having a great time, including Adam Billany and Jazz Turner who claimed a race win. We will continue to do everything we can to support World Sailing as they seek to develop a long-term sustainable structure for para sailing.
As the countdown to Paris 2024 gains momentum, our aim is to defend our title of the world's most successful Olympic sailing team – and 2022 saw some notable world class results. Tokyo 2020 bronze medallist windsurfer Emma Wilson demonstrated just how talented she is, picking up a silver medal at the iQFOiL European Championships in her first season in the new Olympic class. More foiling success came in the new Formula Kite discipline, where Ellie Aldridge enjoyed four podium finishes over the season including a bronze at the World Championships. Ellie's teammates Katie Dabson and Maddy Anderson proved the strength of the BST with personal bests of fourth and seventh at the worlds. The British Sailing Team was equally as successful in the more traditional classes, with Micky Beckett winning silver at the ILCA 7 Europeans and James Peters and Fynn Sterritt take bronze at the 49er Europeans.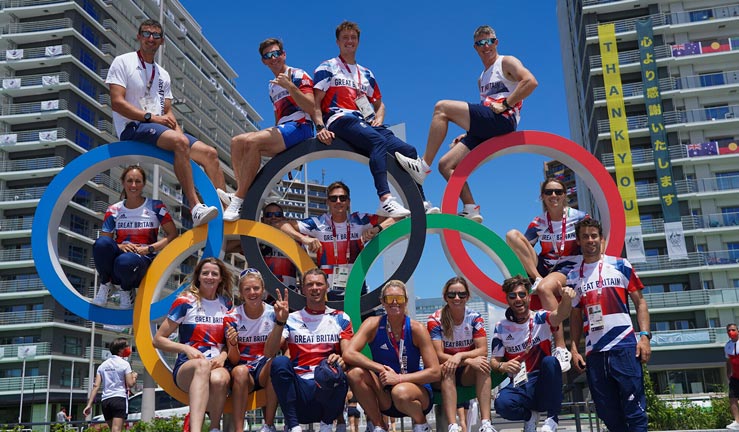 In a first for the RYA, Chasing Tokyo, a behind-the-scenes documentary of the British Sailing Team's journey to Tokyo 2020 was launched. The two-year project followed our team's journey through Covid restrictions and preparations to Japan, capturing intimate moments in the team's quest for success. Broadcast on Olympics.com and the Discovery+ channel over the summer, the documentary has undoubtedly helped to dispel many of sailing's stereotypes and misconceptions.
As the countdown to Paris 2024 gains momentum, our aim is to defend our title of the world's most successful Olympic sailing team. Our athletes are also making strides to deliver the team's social impact strategy, recognising the important role that sports participation plays in improving lives. In collaboration with the RYA's sustainability team, we have also started to benchmark the CO2 footprint of our racing activity.
Every four years we seek to host a major international event in the UK that aligns with UK Sport's ambitions – and we are delighted to have successfully bid to host the Formula Kite European Championships in 2023. This affords us a great opportunity to support our young talent and give British Sailing Team members a competitive advantage ahead of Paris 2024 and LA 2028.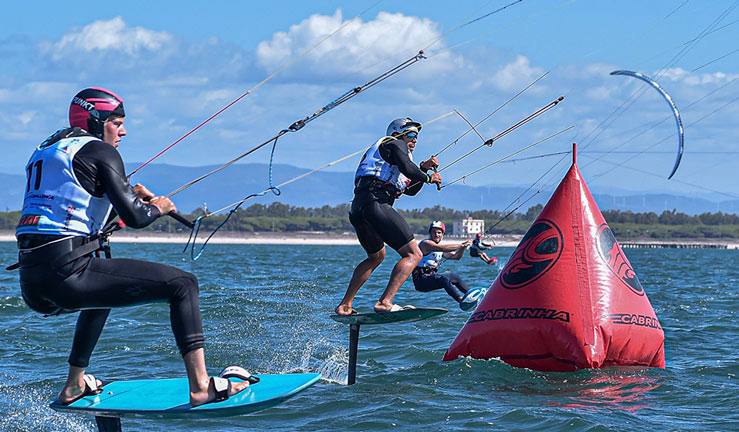 Global hope ahead
In response to the shock of the Russian invasion of Ukraine, the RYA joined the international call for an immediate end to all hostilities. Our thoughts remain with the people of Ukraine and we sincerely hope a solution can be found to bring peace. We continue to do all we can to help the Ukrainian sailing community.
We are also mindful of the global economic situation following the invasion of Ukraine, and how this might impact the international market for RYA training.
Many of our UK training centres have reported their busiest season to date, with many centres at full capacity throughout the summer months. With safety a priority we have continued to focus on guidance, education and awareness, as well as promoting our training courses and publications. Reports and sales of certificates and course packs reflect this positive trend.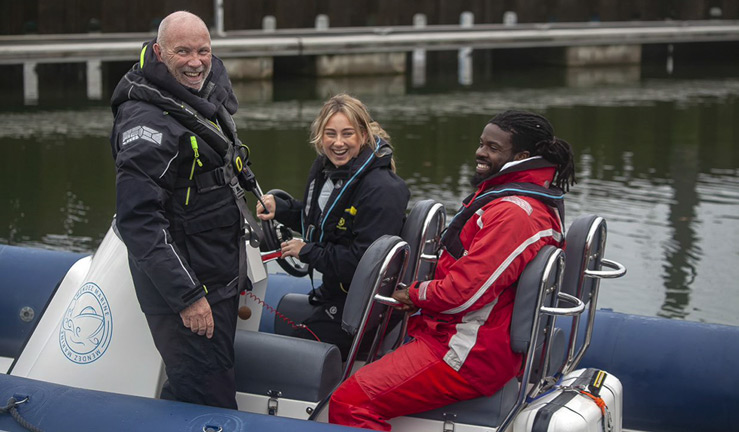 As training centres continue to recover slowly from the pandemic it has inevitably led to a reduction in our instructor numbers and oversubscribed courses. To meet the increased demand for training, we are working hard to bring on board new instructors and to requalify those whose qualifications have lapsed.
The vital support we receive, both from our members and our funding partners, will ensure that we are well-positioned to do all we can to help meet the increased demand for training – and create more opportunities for communities to enjoy the many benefits of getting afloat. It is thanks to this continued support that we can collectively introduce more people to boating and watersports activities, promote safe practices, raise training standards, and feel proud of our national Olympic sailing team.
Looking to the future...
We have embarked on a wide-ranging consultation with our members and volunteer structure to rediscover exactly what it is that is so special about the RYA, what it stands for and importantly the role it plays in ensuring the sector is fit for purpose going forward.
The process of discovery has led us to confirm that the vast majority of what we do remains relevant but there is more we can do to address some of the challenges that exist especially around inclusion and sustainability. Our new strategy sets out a vision of a connected, inspired and inclusive community on the water.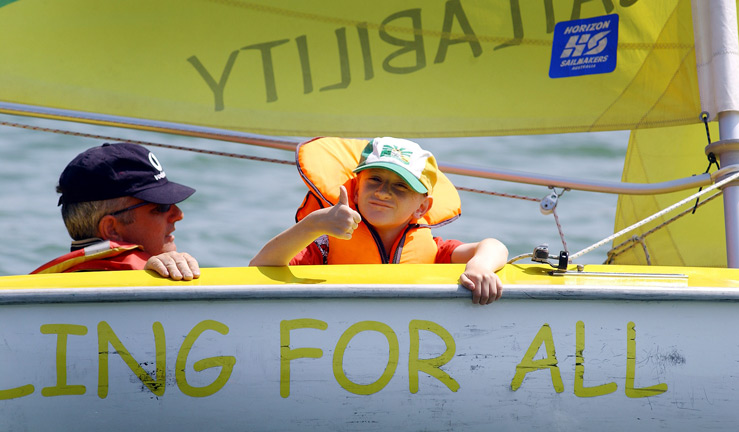 We must make sure we are supporting the network of affiliated clubs and classes, and recognised training centres to recover from the pandemic and be ready to address the current cost of living crisis. But we also have an exciting opportunity, and a need, to embed imperative agendas such as inclusion, safeguarding, safety and wellbeing in everything we do. The year ahead will undoubtedly prove to be a remarkable and motivating time for our entire organisation.
We look forward to sharing the journey with you all.