What's coming up and what you might have missed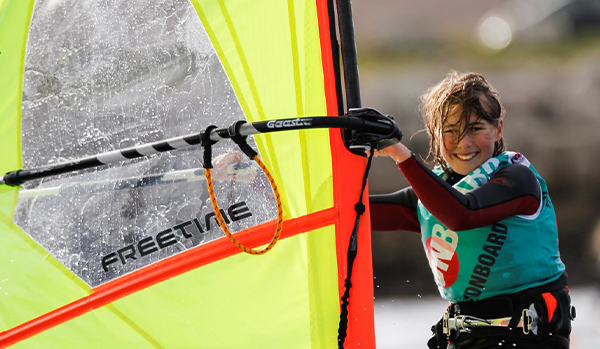 Welcome OnBoard!
A warm welcome to our most recent OnBoard venues:
Adur Sailing Club

, West Sussex

Clyde Cruising Club

, Glasgow

Sea Cadets Midland Boat Station

, Midlands

Sea Cadets Port Edgar Boat Station, Edinburgh

Sea Cadets Royal Docks

Sea Cadets Weymouth National Boat Centre
It's great to have you join us!
Topper Sails awarded to OnBoard clubs
Congratulations to six OnBoard clubs who have recently been awarded a free Topper 4.2 sail, courtesy of Topper International, Official Supplier to OnBoard.
Snettisham Beach Sailing Club, Norfolk

Grimsby & Cleethorpes Yacht Club, N. E. Lincolnshire

St Andrews Sailing Club, Scotland

Fowey Gallants Sailing Club, Cornwall

Rossendale Valley Sailing Club, Lancashire

Banbury Sailing Club, Northamptonshire
RYA Volunteer Awards 2022 now open
The RYA Volunteer awards - which recognise volunteers from across the country for their exceptional dedication and achievements in boating - are now open.
Despite the challenges of the last year, we have seen an outstanding amount of volunteers who have gone above and beyond, enabling people to get on the water where possible. Do you know someone who deserves to be recognised for all they have done?
Perhaps there is a young person at your OnBoard venue who deserves a Young Volunteer Award? Individuals need to be aged between 19 – 25 and has demonstrated a regular commitment and/or inspirational contribution which is over-and-above their own participation or achievement in the sport?
OnBoard couldn't run without volunteers and this is your opportunity to recognise them with a prestigious RYA Volunteer Award. Find out more here. Nominations will close on 1 April 2022.
Nominate an Active School Hero
According to ukactive, a leading not-for-profit which inspires children and adults to lead more healthier lifestyles, today's young generation is the least active in history.
Only one in five children in the UK gets the recommended level of physical activity each day. However, we also know active kids are healthier, happier and more successful. They perform better in their classrooms, communities and future careers.


This is why ukactive Kids and Nike have launched Active School Hero, to recognise the achievements of those people working in primary schools across England who are helping to get kids active.
Do you know a hero, working day-in, day-out to introduce fun and play into the school day and get kids moving? Every nominee/nominator will receive tools to champion the great work their Active School Hero does, which can be used in assemblies, classrooms and social media. Nominate here:
www.activeschoolhero.com/nominate

Changes to the Team15 programme for 2021
Some exciting changes are taking place to the Team15 programme. Current Team15 clubs are being adopted into the British Youth Sailing (BYS) Recognised Club programme, and will be given the status of "BYS Recognised Windsurfing Club" to help identify clubs which introduce young people to windsurfing in a fun and safe environment, providing the opportunities to develop as windsurfers and take part in regional Interclub events.
What does this means for OnBoard? Although quite a few Team15 clubs are also RYA OnBoard clubs, many are not. We are encouraging those who are not to become an OnBoard club, and take advantage of the fantastic OnBoard windsurfing resources available.