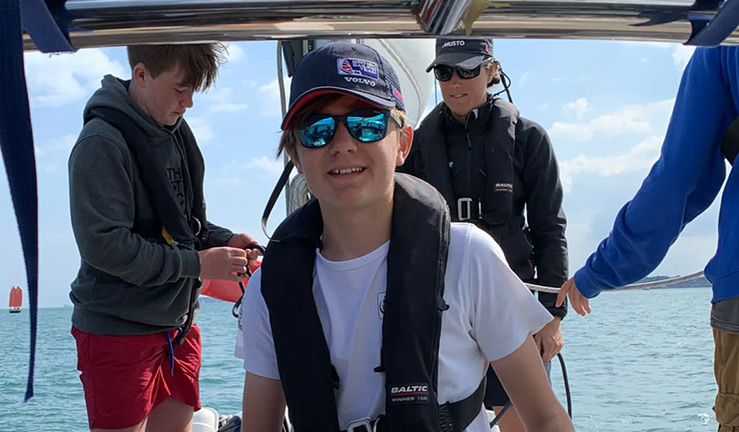 It has been four years since 16-year-old Will first went to an RYA get-onboard day at his local RYA training centre.
Will now supports other young people to get involved in sailing by helping the beginner's fleet at his local club.
A keen competitor on the national circuit, Will recently became the youngest and only Sailability sailor to compete at the Byte National Championships at Paignton Sailing Club, where he won the Endeavour Prize and came 6th in his fleet.
Although having sailed since the age of 12, when Will was diagnosed with multiple Cavernomas and Epilepsy just two years ago, getting on the water became harder until he discovered Sailability, which Will's family credits for getting him back on the water.
"For me, it was my way of venting from everything I've been doing and feeling unwell. I go out on the water, and I feel a lot calmer and a lot more relaxed."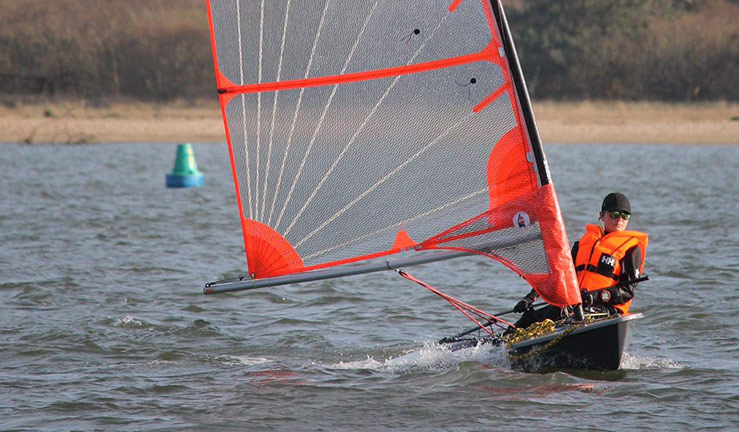 For Will, sailing provided a place where his revision was banished
"None of my revisions could come out on the water with me; I was just out there relaxing and having fun."
This year, whilst Will studied for his GCSEs; he spent every weekend on the water with his trusty steed Dorderlin, a boat he affectionately named after the three people who helped him fund her: Doris, Derek, and Linda.
Will enjoys sailing independently; however, to protect his Cavernomas when on the water, Will wears a specialist helmet. The unpredictable nature of Will's epilepsy also means that he wears a full collared life jacket, so if he did become unconscious whilst sailing, the life jacket keeps him safe.
"When you've had that much medical intervention and that amount of people interfering with your life, it's a place where you can get solitude and remind yourself of your independence."
Cherie Sears, Will's Mum
"Will's sail bares a black dot to indicate his position to the safety boat; a simple adaption that helps him to be included when his diagnosis excluded him."
Cherie adds.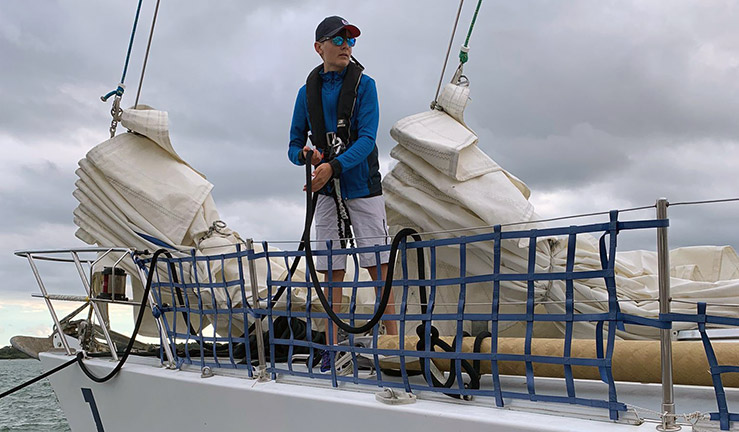 When not competing, Will also enjoys helping the beginner's fleet at his local club
Will tells us with pride about his fun games that help other young people learn how to sail safely. To enable Will to pass on his passion for sailing to more young people, Will has recently gained his instructor qualification.
At the time of writing, Will was preparing to join the Tall Ships Youth Trust crew on the offshore sailing challenge- A Coruna! An adventure he enjoyed himself in 2020. This time Will joins as watch leader and is looking forward to helping other young people to learn life skills, even if that does mean getting them to do the dishes!
To which Will justifies: "It's all about crucial life skills and teamwork, so they will do stuff that may push them outside of their comfort zone, but by doing that, they will learn new life skills."
A statement as true of sailing as much as it is dishes!