From beach clubs to the British Sailing Team
Windsurfing guru Sam Ross shares his coaching journey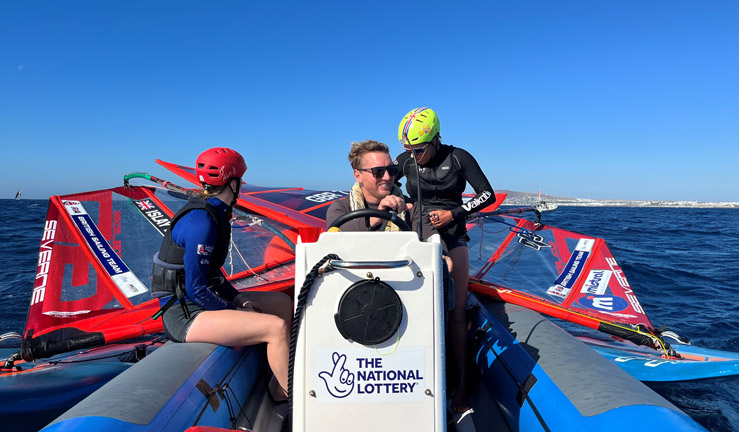 Windsurfing Coach Sam Ross has carved out a career on the water that's taken him from instructing at beach clubs to supporting athletes towards their Olympic goals.
Currently Lead Coach IQ Foil for the British Sailing Team, Sam is working with those hoping to compete at Paris 2024, where the new Women's IQ Foil class will make its competitive debut.
But his windsurfing career started out instructing in his hometown of Poole, before several seasons overseas with Neilson Active Holidays. First as an instructor and then centre manager in Turkey, before opening their Lesvos centre in Greece. He later managed Dahab, Egypt while developing their instructor training programme.
Having never windsurfed competitively through the RYA pathway, Sam's introduction to coaching with British Youth Sailing and the British Sailing Team came in Egypt. During his time at the centre, he saw many GBR coaches and sailors learning to windsurf or advancing their skills whilst on holiday.
Coaching was a natural fit, and on returning to the UK he was signed up to work with promising junior windsurfers through the RYA's Regional Training Groups (formerly known as the Zone Squads).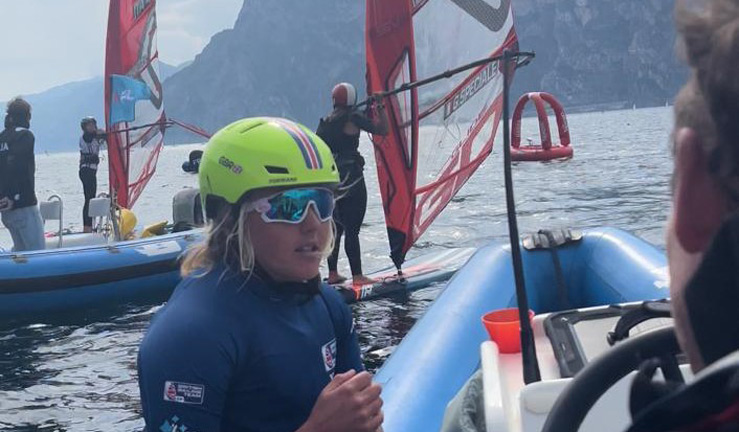 Skills gap
"I was brought in to help race coaches teach windsurfing, not racing," explains Sam. "The skills gap we had at junior level highlighted that it was all very well talking about decision making, but if you're not actually skilful in the windsurfing it's irrelevant.
"Knowing what line bias is when you can't sail upwind to the line isn't useful to you."
His valuable input saw him become a National Junior Squad coach. Combined with his personal drive for mastering each new development in the sport, including foiling and kiting, meant Sam quickly made a name for himself and he went on to work with aspiring athletes alongside top coaches.
He was later asked to lead GBR's 'Kite for Gold' project to develop potential talent for the 2024 Olympics. And when windfoiling was added as a new Olympic discipline, he began working with the next crop of leading RSX windsurfers to advance their skills.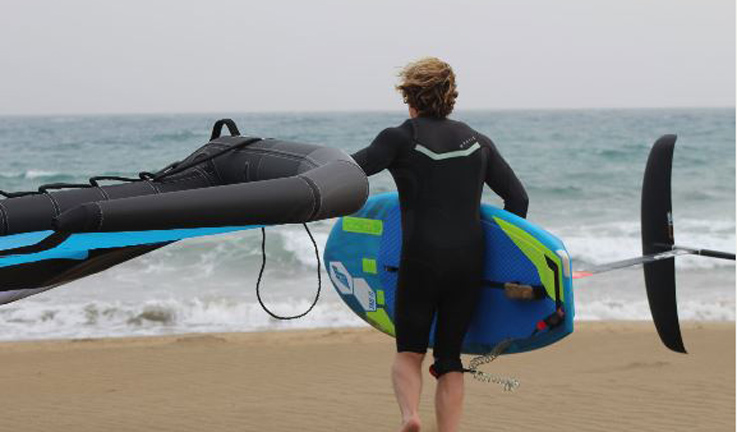 Inspired to learn
His introduction to windsurfing occurred during his late teens, when his dad took him out in Poole Harbour. Professional instruction then followed with Rachel Med at Outdoor Adventure in Cornwall.
Her knowledge and energy proved infectious and had a profound impact on Sam's own subsequent passion for instructing. "It was this influence that led me to wanting to coach the sport I had only just learnt to love," he says.
"I struggled with windsurfing and wouldn't say I'm a particularly quick learner, but Rachel is epic and it sort of blew my mind. I was keen to be like her and get better at windsurfing. You could see she was really into it, her ability was at another level, but she was very humble with it.
"She was enthusiastic about the person doing the learning, rather than about how good she was, and I was really having fun so the learning felt secondary."
RYA training
Motivated to continue developing his skills, Sam worked through the RYA Windsurfing training scheme becoming one of only a few Advanced Plus Instructor Trainers in the UK. He is also one of the original RYA WindFoil Instructors and Trainers, having helped develop the scheme.
Aged 39 and now working with world class athletes, Sam cites his RYA qualifications as an instructor and then trainer as the bedrock of his skills. Along with access to ongoing Continuous Professional Development through the RYA's race coaching expertise.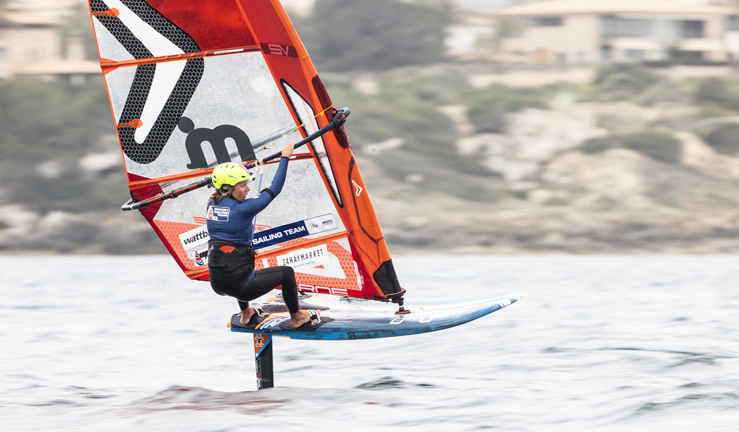 RYA Race Coaching hub.
For RYA Home Countries, visit RYA Northern Ireland, RYA Scotland and RYA Cymru Wales.
Existing coaches and instructors are invited to visit Improve My Coaching for the RYA Learning Network. This includes a digital library of training exercises, videos, and ideas to view or download, plus access to Connect with Coaching workshops. Register for free with the RYA Learning Network.