If you've ever wondered what eclectic items liveaboard cruisers can't do without on their boat, then read on! Eight years ago, when we first started out on our quest to explore the world on a 44ft catamaran, I didn't have a clue on what I needed to equip the boat with.

It's not always about having the latest gizmos or gadgets, but finding what works for you, your itinerary and the space available on your boat. By trial and error - and largely by picking the brains of like-minded sailors – we now have a few trusty items that we wouldn't leave the dock without.

Best kitchen appliance: A pressure cooker - Pressure cookers are not only one of the best fuel-saving appliances to have on a boat, but they are ideal for
braising, stewing and transforming tough cuts of meat into mouth-watering dishes.

Our pressure cooker was perfect for cooking dried pulses, such as turning chickpeas into hummus and making a delicious dip from black beans – both of which were always firm favourites at a pot-luck party.

Much loved guilty-pleasure: Backgammon – Our backgammon set has sailed with us from Greece to Australia and been played in almost every anchorage we've ever visited – and while we were crossing two oceans!

It has accompanied us into many a bar and restaurant and, because backgammon is such a recognisable game, we found it a great hook for meeting new friends. Connecting with people as we travelled is often what made the adventure so special.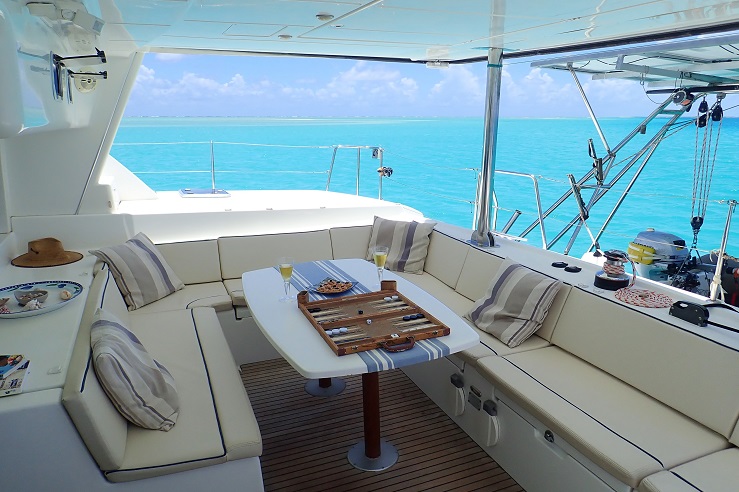 Best boat part: An oversized new generation anchor – when discussing this feature with my husband – and Skipper – he insisted having an anchor that was a Spade, Rochna or Mantus, was essential for a good night's sleep! His tip is to always go for the next size up where possible and to have continuous chain.

A lightweight kedge anchor is also useful. We had an aluminium Fortress anchor on chain and leaded line, which was portable in the dinghy and light enough to deploy by hand, yet could hold the boat as a kedge or in case of emergency.

Great for provisioning: Shopping Trolley – One of the greatest unknowns when arriving into a new destination is what the provisioning is like. While Google is a wonderful research tool and there's often good intel available from friends who have previously visited an area, they may know how well-stocked a supermarket is and whether there is a butcher, fishmonger, bakery or an off-licence nearby.

Whenever we found a decent supermarket, it was a case of stocking up on the staple goods, and if it's tins, flour, rice or bottles, they can be cumbersome to carry. We quickly worked out that a collapsible shopping trolley was the way forward and a much easier way to transfer provisions back to the dinghy without too much effort or having to take a taxi.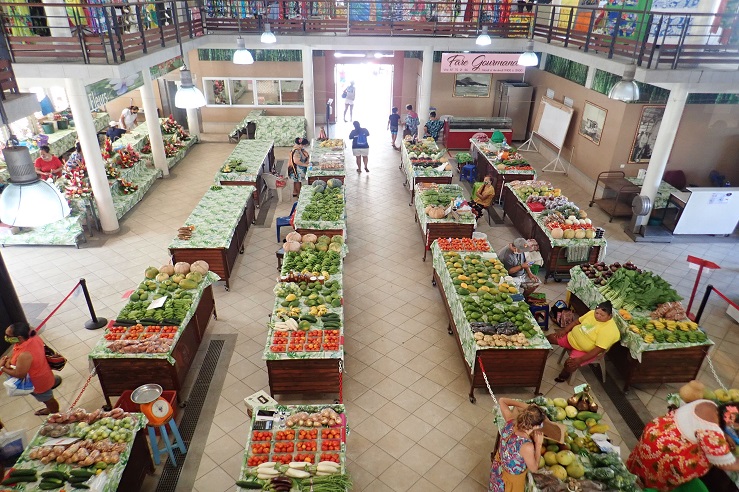 Ideal for offshore communications: Iridium Go – This pocket-size satellite communications device is a real blessing when sailing offshore as it has the capability for voice calls, text messaging, email, tracking and weather data as well as SOS and GPS navigation. Its Predict Wind integration is extremely useful not just with weather routing for sailors, but also for those at home who want to map out exactly where the boat is.

Wouldn't be without gadget: MiFi – A MiFi unit that accommodates a local internet SIM card is hugely useful as it can link several devices to the internet including phones, tablet and computer. Also, as we found on many an occasion, it can be put on a halyard and sent up the mast to get a better line of sight to the village cell tower!

This trick was an everyday necessity for us when sailing around some remote islands in the South Pacific. Interestingly, as many of the cell towers were solar-powered, the connection was best late morning, once they'd had a chance to warm up!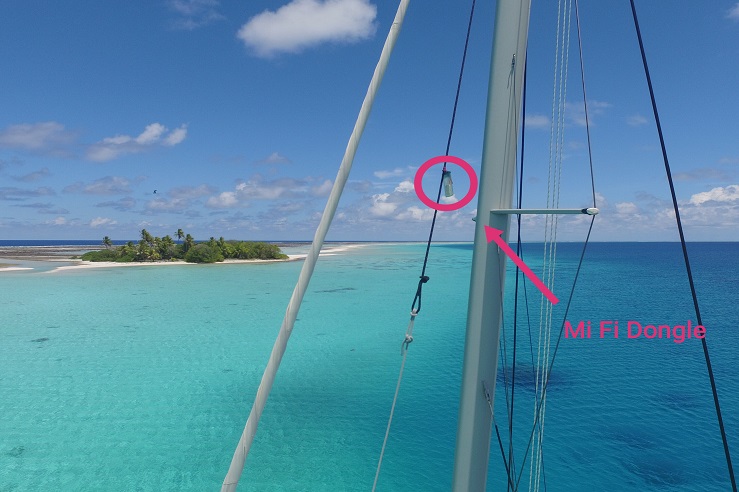 And finally - our list wouldn't be complete without our membership with both the RYA and the OCC (Ocean Cruising Club). Both organisations have been invaluable to us as cruisers. Especially during the tough times for sailors caught abroad over the last couple of years, with understanding not just the many tedious Brexit regulations, but also the maritime rules with the Covid pandemic.

Last year, we were caught in the South Pacific and for months we painstakingly filled in forms in the hope of getting a cyclone refuge visa for Australia. As each visa application took three weeks, it was a frustrating process. We would probably still be there if it wasn't for our perseverance – and for the enormous help and advice we received from OCC members on the ground in Australia who had previously encountered the same issue. We were turned down four times by the Australian authorities, before eventually being granted permission.

As it was, when we arrived in Brisbane in November 2021, proudly flying our ensign, we were one of the first British boats to have made it across the water from Fiji that season.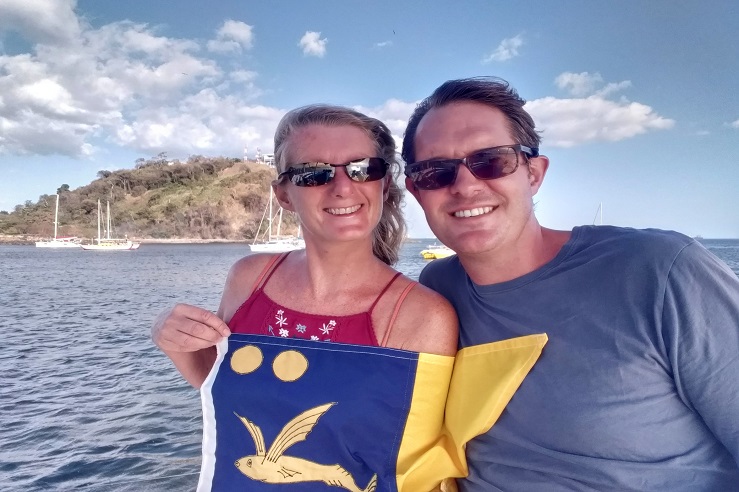 Jenevora Swann and her husband Fergus Dunipace were liveaboards on their catamaran Two Drifters for eight years. They sailed halfway around the world from Greece to Australia before pausing their circumnavigation in 2022. They are available as after-dinner speakers for blue water cruising. www.Facebook.com/TwoDriftersTravel / www.TwoDriftersTravel.com