Employing freelance instructors and race coaches
As a club or training centre, we know it can sometimes be difficult to find enough volunteer instructors or race coaches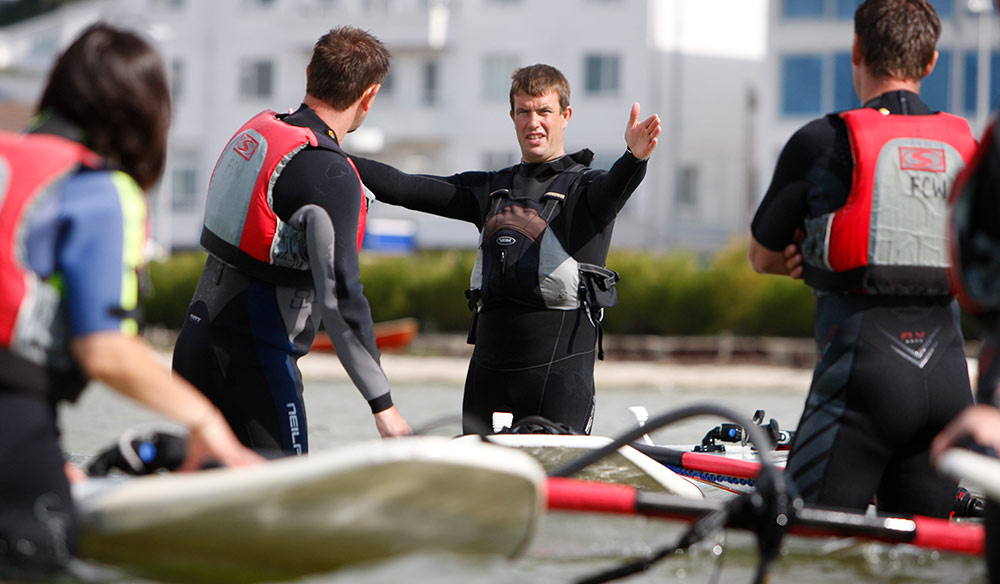 One alternative is to pay someone to help meet the demand for courses and coaching. In this article, we will explore the things to consider before employing an instructor or coach.
Whilst there can be concerns about how a paid instructor will fit in alongside volunteers, clubs often report that it works much better than they imagined. Usually, it allows volunteers to focus on areas that they enjoy, and the paid team can fill in around them. If the volunteers understand that the paid instructors enable the club to run extra activity for its members, or potential members, that they normally get onboard.
How can we find a freelance instructor or race coach?
There are several Facebook groups that are good places to advertise for freelance instructors and race coaches. You can also ask your Regional Development Officer for help with finding instructors or the Race Coach Development team for help finding race coaches. Another option is to reach out to your local commercial RYA Training Centre to see if they can help.
What do we need to consider if we want to pay instructors or race coaches?
The club must be mindful of how the coach or instructor will be paid for their services, as this could create a tax liability for the club and additional legal obligations under employment and health and safety laws. See the guidance note on Working Status for more information on considerations for engagement of a coach or instructor.
Will paid instructors who are not members of our club be covered under our insurance policy? How can we make sure they are covered?
Any club or training centre that purchase the Gallagher RYA endorsed policy, and 'employ' the services of instructors or race coaches to provide training or coaching, are automatically covered for Public Liability and Employers' Liability, in line with the policy terms and conditions.
Individuals will be classed as 'employees' for the period for which they are being paid by the affiliate to supply services, on the assumption that the club or training centre have made insurers aware that they do 'employ' individuals on a periodic basis. We would always recommend checking this with your insurance provider, whether Gallagher or otherwise.
Do freelance instructors and / or race coaches need their own insurance policy?
If your club or training centre is insured with Gallagher, you can be assured that 'freelance' instructors or race coaches working for you are covered automatically in line with the policy terms and conditions and therefore, as per RYA guidelines, there is no requirement for each individual to carry their own insurance. We would recommend that, if you are not currently insured with Gallagher, you should consult with your insurance provider for clarity.
If you require any further information, or would like to let us know about your experiences of employing a freelance coach or instructor, email sport.development@rya.org.uk.
These are brief product descriptions only. Please refer to the policy documentation paying particular attention to the terms and conditions, exclusions, warranties, subjectivities, excesses and any endorsements.
In relation to insurance services introduced to Gallagher, Royal Yachting Association is an Introducer Appointed Representative of Arthur J. Gallagher Insurance Brokers Limited which is authorised and regulated by the Financial Conduct Authority. Registered Office: Spectrum Building 55 Blythswood Street, Glasgow, G2 7AT. Registered in Scotland. Company Number: SC108909. AR88-2023. Exp. 01.11.2024