As clubs look to make the most of the summer season, committee members are invited to take another look at the latest series of RYA Club Development Webinars.
Recordings from five recent webinars are now available on the RYA website, with topics ranging from capitalising on the staycation trend to expert digital marketing insights.
These webinars are perfect for flag officers, committee members, volunteers and staff involved with running clubs and will be available until 29th July 2021.
Gareth Brookes, RYA Regional Development Officer Manager, said: "There's some really good content available which is relevant for clubs and we had fantastic feedback from those who joined the live webinars, so it is well worth catching up with them now by watching the recordings if you missed them first time around."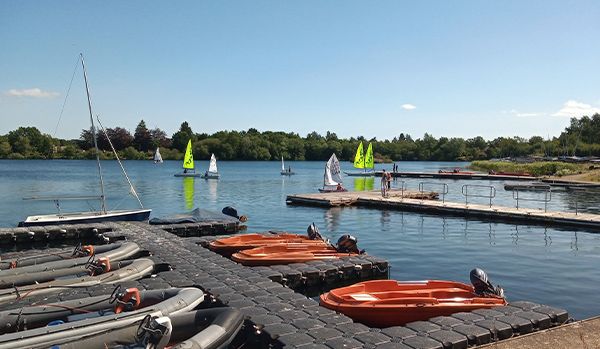 The full collection of recordings is now available at Club Development Sessions and comprises:
Google My Business:

Digital partners SocialB show how clubs can harness the power of this search engine and make the most of the reviews function, to ensure potential members want to find you and are able to do so!

How Potential Members use your Website:

SocialB looks at how non-members view your website and simple changes which can improve this experience, plus time-saving tips for keeping your website up to date.

Equality, Diversity and Inclusion Workshop:

Led by industry expert Chris Gibbons, including the benefits of a diverse and inclusive culture across boating, discrimination and its impact, and the building blocks of an inclusive club.

Staycation Opportunity - Ingredients for a Successful Junior & Family Activity Week:

Clubs that excel at delivering junior and family weeks explore the successful ingredients to these events and how they can be used to grow membership and activity.

An Introduction to Corporation Tax:

Tax consultant Richard Baldwin covers corporation tax (CT) for clubs, reviewing CT liabilities, advice on taxation of Local Authority Coronavirus Grants, what constitutes as trading and CT exemptions.
Discover Sailing
It's not too late to run open days or taster sessions for clubs wanting to reach out to their local communities, re-engage former members or attract new ones.
Thanks to staycations and the huge interest in watersports and the physical and mental health benefits of getting afloat resulting from the pandemic, 2021 continues to present a fantastic opportunity for clubs looking to capitalise on the mood to encourage new members into the sport.
Many clubs and centres have already run Discover Sailing open days and taster sessions and the resources for this campaign are still available to support clubs via the RYA website.
"The aim is to make life easier for clubs and save time for your volunteers," says Michelle Gent, RYA Programmes Manager. "Discover Sailing is a tool that clubs can use with a whole variety of resources to help you promote events so you don't have to reinvent the wheel."
Discover Sailing resources include everything from how-to guides and top tips for running successful events to posters and social media templates, booking forms, press releases and welcome emails, all of which are available in Club Zone.