With just over a week to go, anticipation is building for the Great Britain Sail Grand Prix as Plymouth – Britain's Ocean City – prepares to welcome the sport's top athletes representing eight national teams for the third event of Season 2 on July 17-18.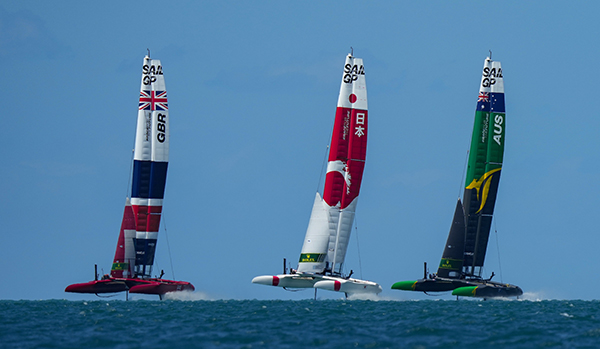 The sport's pinnacle league, SailGP features national teams battling in short, intense races at iconic stadium-style venues across the globe, building to the grand final – and sailing's top prize of US$1 million. The high-tech, high-speed action features sailing's best athletes racing in identical supercharged F50 catamarans, flying at electrifying speeds exceeding 60 mph/100 kph.
In partnership with Plymouth City Council and with support from the Associated British Ports, English Cities Fund and Sutton Harbour Group, the identical supercharged SailGP F50 foiling catamarans of Australia, Denmark, France, Great Britain, Japan, New Zealand, Spain and the United States will meet for the third time this year to race in the iconic natural amphitheatre of Plymouth Sound.
While the Spain SailGP Team lead the overall standings going into Plymouth – after finishing second at the Italy Sail Grand Prix in Taranto earlier in June – the British team will be looking to jump one up from second place to regain the championship lead.
Temporarily driven by Olympic gold medallist Paul Goodison, the team is hoping the support of the home crowd will propel them up the leader board and back into first place, in time for Sir Ben Ainslie's return to the driver's seat at Aarhus in Denmark in August.
Goodison said: "I'm really looking forward to competing on home waters. It's been a while since I've competed in the UK and the support there is always fantastic. I can't wait to fly the Union Jack on Plymouth Sound. I have a few memories sailing in Plymouth and it always seems to deliver good breeze, so fingers crossed for some great conditions and close racing. While we want our fans to stay safe, hopefully they will still be able to enjoy the action either via their own boat out on the water or in the socially distanced spectator area on the Hoe. Either way, we will be pushing hard to make our home fans proud and give them something to cheer about."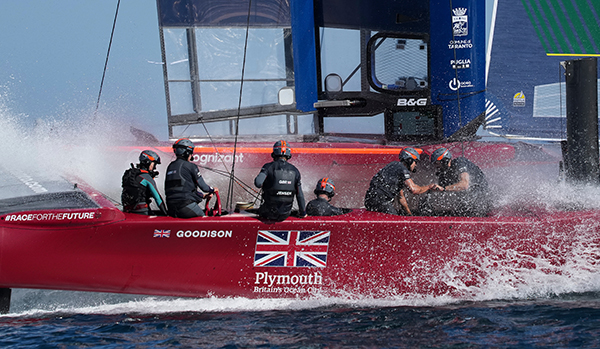 Councillor Nick Kelly, Leader of Plymouth City Council said: "We're incredibly excited to welcome SailGP to Plymouth for the Great Britain Sail Grand Prix. It's set to be an amazing spectacle and will give us a global platform to showcase the very best of Britain's Ocean City. We've been working closely with the SailGP team to maximise the opportunities for residents offered by this event, including the Inspire programme which will give young Plymothians a chance to engage with the ocean, learn new skills and try out sailing for the first time."
To mark the countdown to the Great Britain Sail Grand Prix, British team members Neil Hunter and Olympic rowing gold medallist Matt Gotrel visited Plymouth to get a first-look at the racecourse, learn more about the city and visit two of SailGP's partners – the Ocean Conservation Trust and the Mount Batten Watersports & Activities Centre. Other partners, Plymouth Youth Sailing and Horzions Plymouth are also instrumental in helping to facilitate the grass roots of SailGP's local agenda.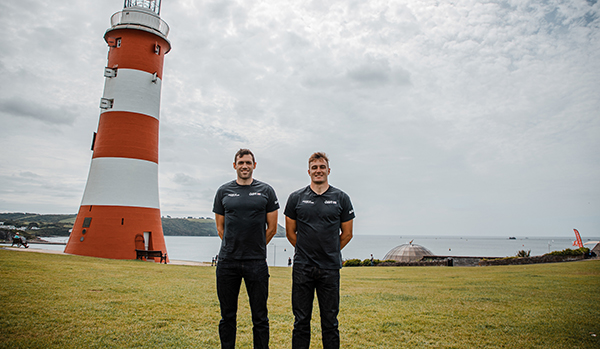 Following intense competition in the first two events of the season in Bermuda and Taranto (Italy), fans can expect more high-flying foiling action in Plymouth with each team racing to the edge for every available point. Adhering to government guidelines and SailGP's own COVID-Safe plan, a ticketed, official spectator area will be situated on Plymouth Hoe right on the waterfront for a limited number of fans to watch the racing. Boat owners are also invited to take their boat out to watch the racing and can register for all of the course information via SailGP's Bring Your Own Boat Program.
A limited number of free and priced tickets are still available at SailGP.com/GreatBritain.
Fans unable to attend can watch all the action broadcast live in 175 territories, including via SKY Sports in the UK and Ireland as well as live on YouTube. The award-winning SailGP APP – available in the App Store and Google Play – gives the ultimate viewing experience with full customization, access to data, and live commentary.
SailGP Inspire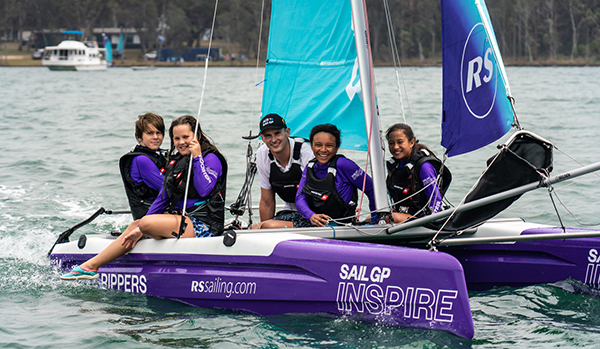 Building on its momentum from the first season, SailGP's Inspire program – the league's community, education and outreach initiative – will continue its mission to increase diversity and accessibility within the sport of sailing. Activating its three program pathways at the Great Britain Sail Grand Prix in Plymouth, Inspire's focus on Learning, Careers and Racing will include guided tours, on-water sailing experiences, STEM challenges and more.
The aim is to build a more inclusive sport from the ground up and help educate and create the next generation of climate advocates. SailGP Inspire engages with young people from all areas within the community.
Local students who may never have seen a boat before have been invited to come and take part in sustainability led learning experiences followed by a behind the scenes tour of the high-performance, supercharged F50 boats and finishing the day with an opportunity to sail for the first time.
The team is also working with local youth who have already had some experience and will get to sail on the actual F50 racecourse along with nearly 200 school children who cannot afford to sail to continue the learning curve after the Plymouth Grand Prix.
Through Inspire Careers, young people will be provided the opportunity to gain experience in a series of key SailGP micro-internships: boatbuilding, rigging, hydraulics, wing assembly, hospitality, sustainability, data analytics and on-water operations. This is supported by Plymouth City Council and local community organisations; University of Plymouth, Mount Batten Watersports & Activities Centre, Horizons and Plymouth Youth Sailing.
#RaceForTheFuture
SailGP's Race for the Future will also continue in Plymouth, not only with each of the team's showcasing their Race for the Future partners at the event, but also through interactive activities in the official spectator area, innovative technologies in use on-water and through local community projects and engagement. All working towards SailGP's mission of creating a better sport and a better planet and helping to leave a legacy in Plymouth long after SailGP departs.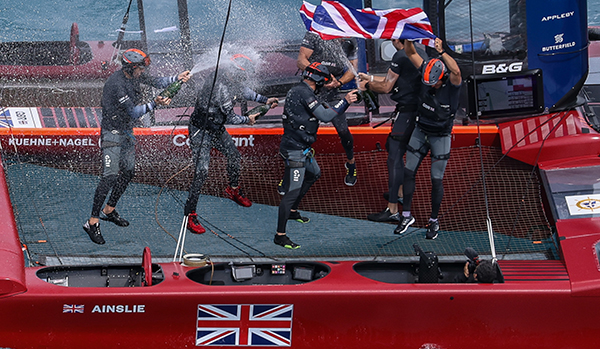 SailGP races for a better future, championing a world powered by nature. SailGP is a climate positive sport and it makes more impact than its footprint.
Climate change is everyone's responsibility, especially sport, that can inspire change and use its voice to educate on the issue. The organisation takes responsibility for the entire league's carbon footprint and plans to reduce it by over 55% in the next 5 years and contribute what it can't reduce with UN renewable energy projects in developing countries. The teams also all race for purpose, that's a purpose beyond winning on the water and they are working with like-minded partners and non-government organisations to deliver meaningful change in their countries and beyond.
For further information, to register for limited remaining tickets (in line with Government guidelines) and find out how to tune in, visit SailGP.com/GreatBritain