What's on at the RYA Dinghy and Watersports Show
Everything you need to get on the water whatever your age
As well as lots of talks and coaching sessions across the three stages, there are plenty of free interactive features for you and the whole family to enjoy. Sailing and watersports can lead to a life-long passion and at the RYA Dinghy & Watersports Show, there's something to inspire all ages.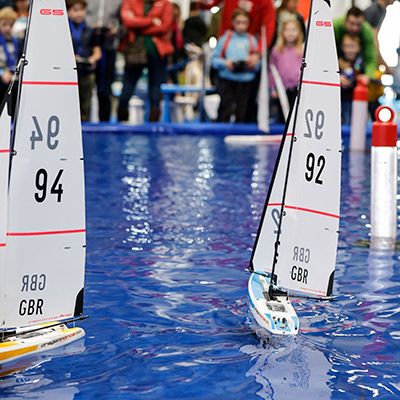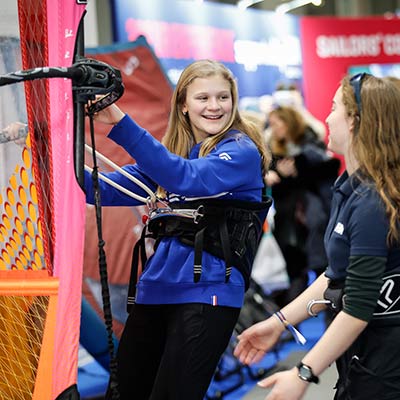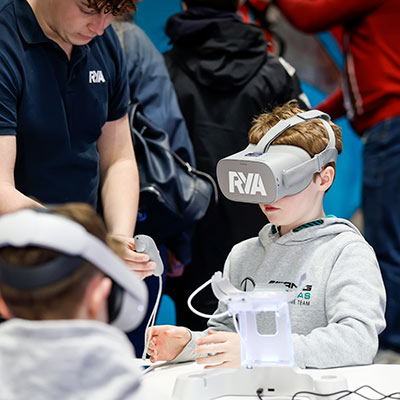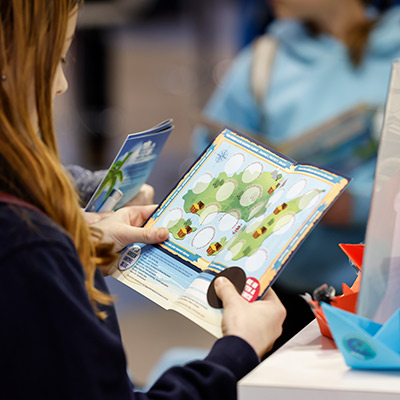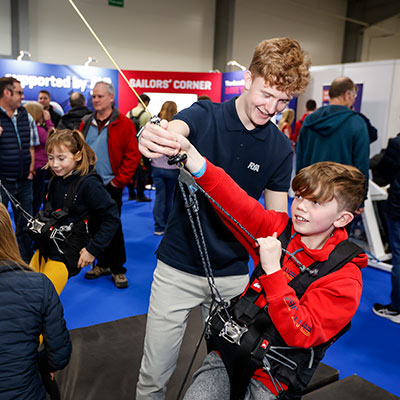 Activities to inspire all ages as you d
iscover a new adventure
Do you dream of your children becoming life-long sailing or windsurfing enthusiasts? Or perhaps you're hoping to spend more time on the water as a family?
Model boat pool
Come and race the model boats against your friends at the pool! The activity pool is also back by popular demand so why not challenge your friends and family to a race round the course using the remote-controlled dinghies. Who knows you might even end up racing an Olympic sailor.
Try the trapeze rig and wing and sailing simulators
Come and perfect your trapeze skills. Practice your tacks as you move across the rig, instructors will guide you through.
Try windsurfing, winging or race against a friend on the dinghy simulator, you'll find these in the Interactive Zone and next to the Watersports Stage.
On the Water 360 virtual reality, supported by RYA SafeTrx
Head over to Sailors' Corner for a sea of virtual reality and discover the RYA SafeTrx app.
Pop on the VR goggles and experience the thrill of foiling, dinghy sailing and windsurfing. As well as seeing how SafeTrx takes the search out of search and rescue.
Beginners Zone
Want to start sailing, foiling or wingfoiling? Head straight for the new Beginners Zone on the RYA stand where you'll find everything you need to know from courses and kit to boats, boards and clubs. You can also speak to our friendly experts about the opportunities available locally to you.
Boat repair workshops
Come along to the boat repair workshops. There will be demonstrations on basic boat repair techniques and Pete Vincent talks about GRP boat repairing for the novice, including hints on general maintenance and how to avoid unnecessary repairs. Pete will be on hand all weekend for expert advice on all aspects of boat repairs.
Kids area and a treasure hunt
Find colouring competitions, name the parts of the boats and more in the kids area or explore the show on a treasure hunt looking out for marine wildlife!
Collect your treasure map upon arrival and navigate your way around the hall collecting clues, stickers and treasure along the way. If you collect 10 or more you can enter the prize draw for the chance to win great prizes.