We are aware that some organisations may have been affected by the bad weather and heavy rainfall from the weekend (7/8th Oct). If you have been negatively affected, then please get in touch with the team so that we are aware of how the changes in our climate are affecting our sport and to see if we can help in any way!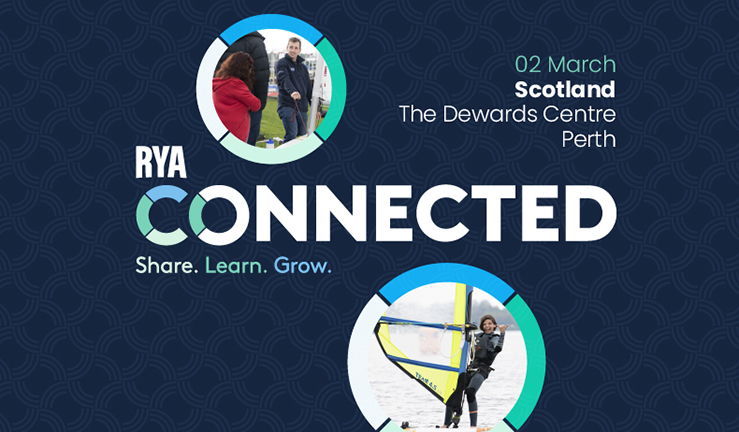 Connected Conference – 2nd March 2024 – Save the Date
We are delighted to confirm that the 2024 conference will be held on Saturday 2nd March at the Dewars Centre, Perth (the same venue as our 2023 conference). The 2024 Connected Conference, formerly known as the Affiliated Club Conference, will be open to clubs, Sailability groups, class associations, race officials and recognised training centres; and will look to expand the conversations to take in several different elements of our community.
We will have representation from the RYA at the event and we are planning to launch our newly updated Club Development Framework. Working together it will be a chance for us to share, grown and learn whilst getting prepared for the season ahead!
Bookings will go live at the beginning of December – more information to follow!
Regional Development Officer (East) Update – Rhys Gorman
"The past two months I have had some amazing opportunities to get out 'on the road' to visit various clubs and organisations across the East region and have enjoyed seeing and hearing about the activities and great experiences being delivered by sailing and boating clubs."
"There has also been some time spent getting to know more about ideas and projects going on in community sports within your local authorities and discussing how sailing, windsurfing and boating can contribute, and more recently, attending a Junior & Youth Windsurfing event at Monikie Country Park and the RYAS Giant Academy in Largs. My highlights so far have definitely been getting to meet you all, hear about the successes you have had and seeing the amazing places that we have to go sailing in Scotland."
"As time progresses, I am becoming more able to get in touch with clubs (following some email issues at the start) and looking forward to visiting more clubs over the coming months to pop in and say hello."
If you would like to grab a chat about how RYA Scotland could support your club or organisation, ask some questions, please feel free to email me for the East of Scotland using rhys.gorman@ryascotland.org.uk or to reach the whole Development Team email development@ryascotland.org.uk.
Winter Connect Calls: mark your calendars and register for free.
Winter Academy programme
There's a great opportunity for sailors and boarders to continue their racing and sailing journey over the winter months within a fun training environment, the 2023-34 Academy programme for youth and junior pathway classes was launched at the Giant Academy.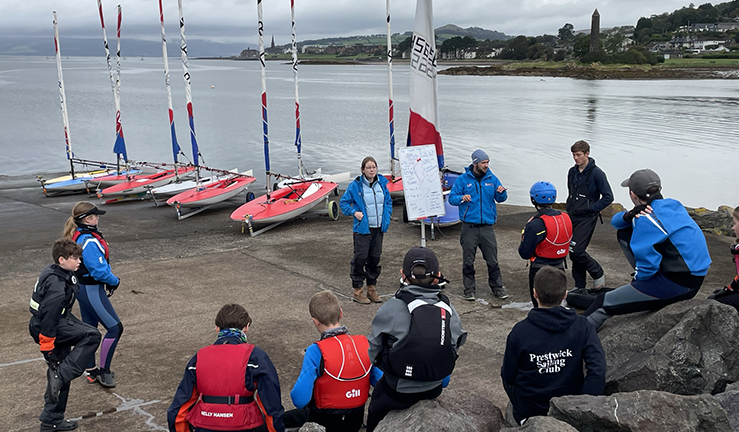 The event brought over 80 sailors in Optimist, Topper, Techno293, Feva, ILCA, 29er and IQ Foil classes together for a race coaching weekend. It also provided the opportunity to bring parents together to explain more about the RYA Scotland performance programmes, with input from Class association volunteers, Scottish Institute of Sport, Race Officials, and other parents.
There are lots of opportunities to get involved, make new friends, have fun and hone your skills this winter and further details can be found here.
Hey Girls Reminder
Last week was Scottish Women & Girls in Sport week (2-8th October) and we looked to celebrate opportunities around getting women & girls involved on the water. Linked to this, one of the key elements at the RYA Scotland Giant Academy on 1st October was a discussion around practical tips to "Support Girls in Sailing and Boarding", especially around their menstrual cycle. We have partnered with Hey Girls and have some free products available for organisations who wish to support their female sailors. If your club/centre would like to have a conversation about this, please contact your RDO.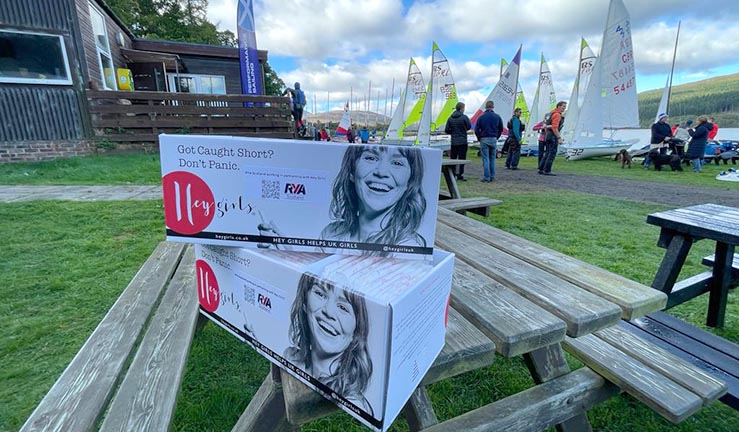 How is your club making boating more environmentally sustainable? Audit your club using one of The Green Blue's Environmental Checklists for Clubs/Centres. Go through the list, celebrate what you are already doing, and use the gaps to guide change at your club.
With all the activity on the water over the summer, surely someone deserves to have their extraordinary efforts acknowledged. Who has made an impact on your time afloat this year? Who has earned special recognition? Who should be celebrated? Nominations are always welcome for the RYA Scotland Impact Awards. Take just a few minutes and nominate someone today. You can see previous winners on the RYAS YouTube Channel.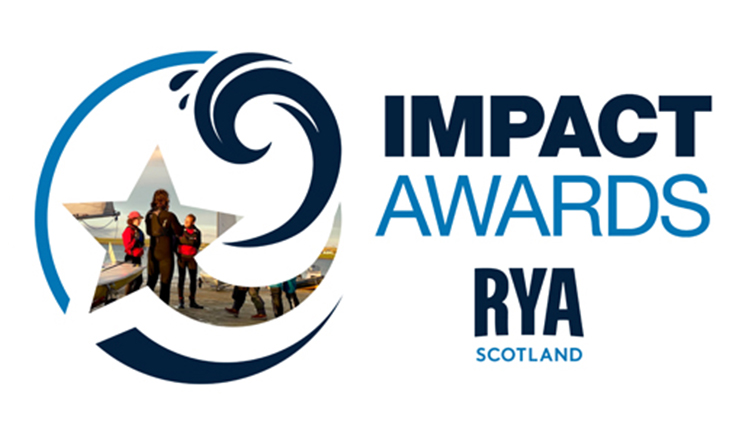 Here are a few funding options for clubs to consider:
Please do not hesitate to make contact if you have questions or areas where we might be able to support. Send us a message at Development@RYAScotland.org.uk.
All the best from The Development Team – Laura, Brian, Rhys, Liza & Naseef
9/10/2023