Please keep up to date with news and events in our region by following us on Facebook
Medals for region's youngsters at Techno 293 Worlds
Congratulations to our young windsurfers at the Techno 293 World Championships in Quiberon, France. 16 of the 47 Team GB windsurfers were from our region (photo above) and there were podiums for:
Gold - Ruby Webb from Docklands Sailing & Watersports Centre, 5m World Champion girl.
Silver - Dawson Rogers from Buzz Active, 5m second boy.
Bronze - Sophie Clark who learnt at Buzz Active Eastbourne and is now at Andrew Simpson Portsmouth, 6.8m third girl
.….also congratulations to our regional windsurfing coach James Hardy.
RYA Connected conference
Registrations are open for the new RYA Connected conference in Guilford on 26 November. It's free to attend and open to all RYA affiliated organisations including clubs, Sailability groups, class associations and race officials, as well as training centres that are based within clubs. There will be a range of forums, workshops and presentations from which you can build a bespoke programme to help your organisation with what matters most to you. Find out more and register
Disability Awareness courses
We'll be running a series of Disability Awareness Courses across the region through the winter. They will be open for anyone in the sailing community to attend, and the course lasts for a day. If your club/centre would like to host one please contact our Disability Development Officer Here is more information on the course.
Instructor demand survey
I know from speaking to clubs/centres that many are experiencing a shortage of instructors and racing coaches. So we can better understand the demand for instructor and race coach courses there's a short survey for RYA affiliates and recognised training centres to complete by 31 October 2023. Please find out more and take the survey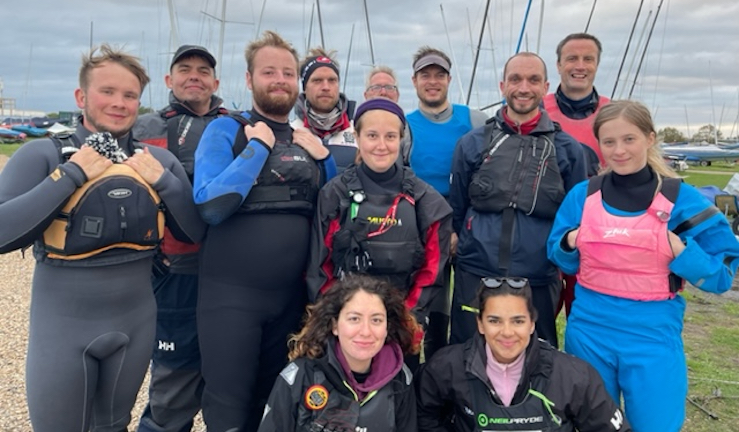 Senior Instructor course
……and talking of the instructor shortage, there's a dinghy Senior Instructor course at Queen Mary Sailing Club 7-8 & 14-15 October. Find out more and book now.
OnBoard development day
We're running an OnBoard development day on Saturday 11 November. Current OnBoard providers are welcome, also clubs and centres which are looking to become OnBoard providers or RYA recognised training centres. Read about last year's event to find out what you can look forward to. For more information and to register please contact Ben Kimbell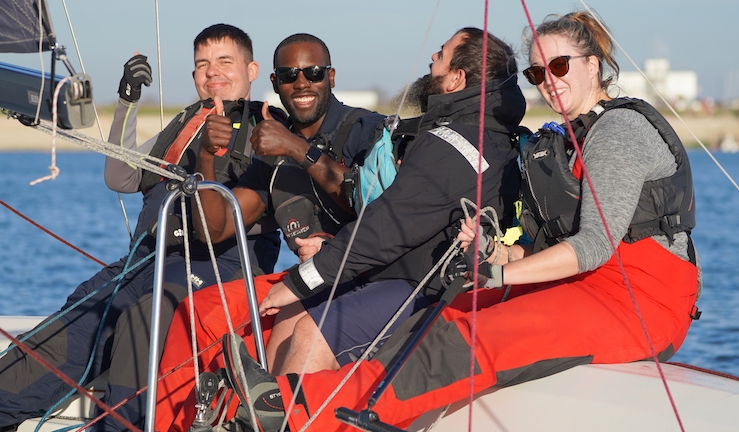 Photo - sailing at last year's OnBoard development day. Credit Simon Winkley
Watersports centres meeting
We're providing an opportunity for centres to come together to discuss challenges and opportunities. During the day I'll share regional and national trends that our centres might find valuable along with the opportunity for attendees to share ideas and to network. It's on 14 November at the AHOY Centre, Deptford, London, and is aimed at watersports centre managers and chief instructors. For more information and to register please contact me
Regional training day
Save the date 16 March for our next regional training day for anyone involved in the practical delivery of activities supported by the RYA small craft schemes to help you get set for the season ahead. It'll be a day of personal learning and development. Expertise, including RYA Chief Instructor Liz McMaster, will be on offer to enhance and inspire your knowledge and practical skillset, and there'll be workshops across the small craft schemes.
Young sailors progress with help from bursaries
Promising young sailors from our region received RYA London and South East Youth Training Fund bursaries in 2022; have a look at how they have since used their awards to progress.
Share your stories
We're always looking out for stories to pop on our web site and send to your local media, and snippets (two or three sentences) to promote your events or show what you've been doing, with photos (landscape format) and links. Or why not send us a short video (15-100 seconds, landscape format) done in one take on your 'phone to share on our social media. All should have some RYA/regional connection. Other clubs can enjoy your achievements and benefit from your experience. Send us your story