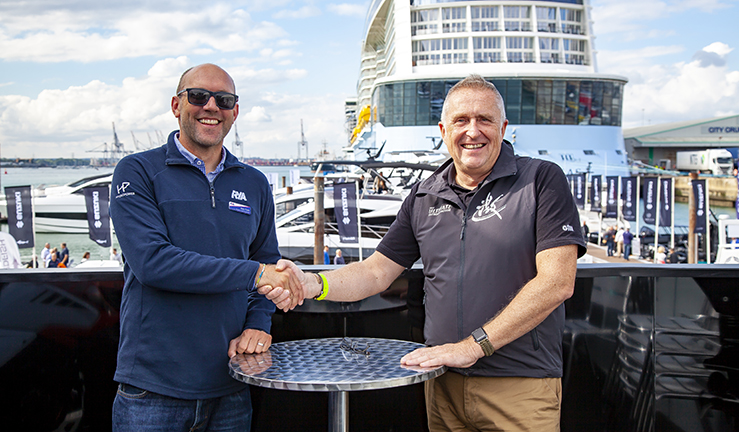 The RYA is delighted to announce Suzuki as the headline sponsor of the 2023 RYA Dinghy & Watersports Show, the must-see sailing and watersports event of the year.
With tickets due to go on sale soon, the ever-popular event is set to take place on 25-26 February 2023 and is heading into its second year at the Farnborough International Exhibition Centre.
Suzuki has supported the show for over 15 years, which has helped the Japanese manufacturer position itself as the go to supplier of outboard motors for sailing club safety boat packages.
Discover, inspire, progress
From new boats, boards and tech to holidays, must-have clothing and accessories, there's no better place to discover all the latest developments in the industry than the RYA Dinghy & Watersports Show. It's also a great place to get inspired for the season ahead and the stellar line-up of experts and sailing legends will help visitors make the most of their time on the water.
RYA Director of Sport Development, Rob Clark, said: "We are hugely grateful to Suzuki for returning once again as our headline sponsor – their commitment to the show remains invaluable.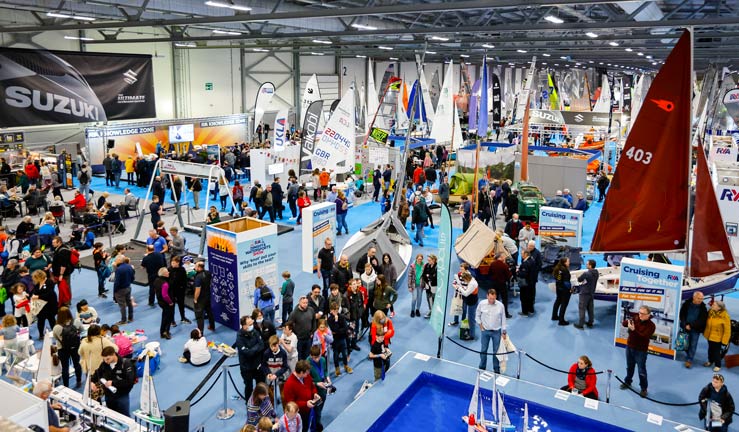 "We were delighted to welcome more than 7,000 visitors to Farnborough International Exhibition Centre at this year's event. Testament to the show's popularity, people travelled from all over the UK – along with overseas visitors from as far as Latvia, Iceland, Switzerland and Germany.
"Now in its 71st year, the 2023 Dinghy and Watersports Show presented by Suzuki, is set to once again bring the industry together and inspire thousands of visitors to get out on the water more often."
Something for everyone
With hands-on experiences, demos from the legends, world class talks and exhibitors offering everything you need to get afloat, this is a show watersports enthusiasts won't want to miss. Visitors can learn something new, improve their tactical skills, get better at racing, progress through the RYA pathways, or find out what's next in terms of training and qualifications.
Suzuki has forged a reputation for building marine engines that push the boundaries of innovation, with some of the lightest, most compact models in their class. Uniquely, the engines used to power its range of outboards have always been designed specifically for the rigours of marine use, which means that they all deliver quiet, fuel-efficient operation without sacrificing on performance.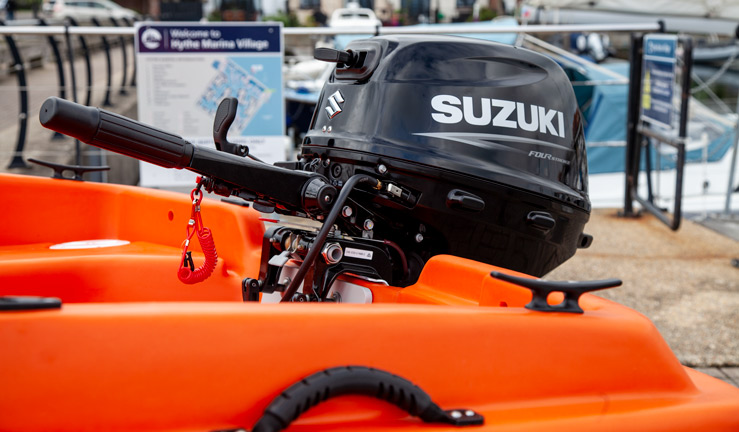 Suzuki's innovation has also seen the development of the new Micro-Plastics Collection Device for its outboards, which collects micro-plastics simply through using the water for cooling the engine. This forms part of Suzuki's Clean Ocean Project, which is the company's commitment to continue to make every effort for environmental protection and to take responsible actions against marine plastic waste.
Mark Beeley, Head of ATV & Marine for Suzuki GB, said: "We're committed to working with our partner boat builders to provide the ultimate safety boat packages for sailing clubs and training centres to help them increase participation in boating.
"So, with that in mind, we're delighted to be continuing our support for the RYA Dinghy & Watersports Show.
"The new format and venue worked well last year and there was a real buzz all around the event. The show is a great opportunity for us all to kick start the new boating season and we are looking forward to seeing everyone there."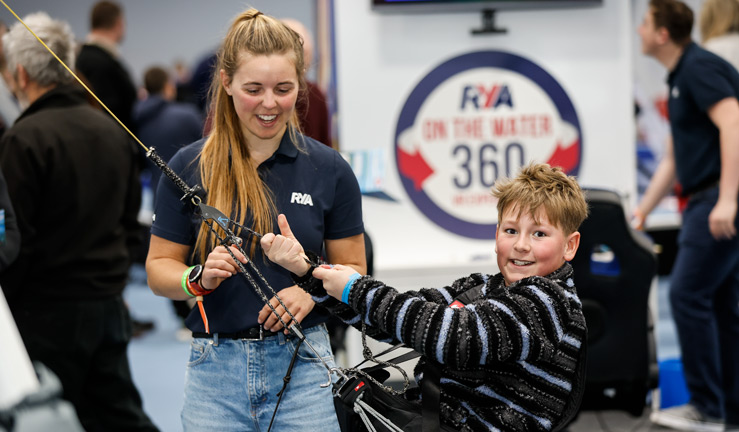 With event tickets due to go on sale soon, Rob concluded: "Whether you're totally new to sailing and watersports, or a more regular enthusiast, we want to inspire the next generation, whether that be for volunteering, racing, cruising, or spending quality time with the family.
"Thanks to the continued support of our event sponsor Suzuki, we're looking forward to a fun-packed weekend of dinghy cruising, racing, windsurfing, wingsurfing and foiling, paddleboarding, kayaking, and much more."
Tickets coming soon!
Find out more about the show and check out the highlights from 2022. Or follow us on Facebook, Twitter and Instagram to be the first to know when tickets go on sale.
Exhibit with us
There are a limited number of exhibitor spaces remaining for the 2023 show. Find out more about our information for exhibitors and reserve your space.
Thanks to the support of our sponsors and media partners, Suzuki, Sailing Today with Yachts&Yachting, Windsurf and YachtsandYachting.com