Trinity House RYA Yachtmaster Scholarship
Could you benefit from a career-boosting scholarship fund?
Skilled boaters who can prove their dedication to the marine industry, could be eligible for a training grant.
The next round of scholarship applications will close on Wednesday 31 January 2024.
About the Scholarship
Trinity House and the RYA teamed up in 2018 to launch the Trinity House RYA Yachtmaster® Scholarship. An exciting new initiative for those working or aspiring to work in the small commercial vessel sector.
Maritime charity Trinity House has committed to providing an annual grant fund, to be distributed by the Trinity House/RYA selection panel to potential skippers. The aim of this funding is to help applicants get the qualifications needed to pursue, or further their sailing careers.
The small commercial vessel sector offers a huge and diverse employment opportunity for mariners in the UK and overseas. From eco-tourism and windfarm workboats to racing charters on the Solent and superyachts around the globe – there's a sailing career for every taste.
Since its introduction, the scholarship has been awarded to more than 30 deserving individuals, helping to further their careers.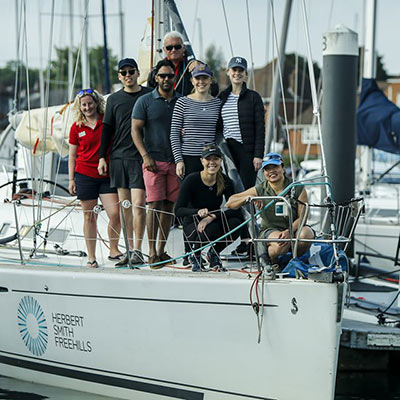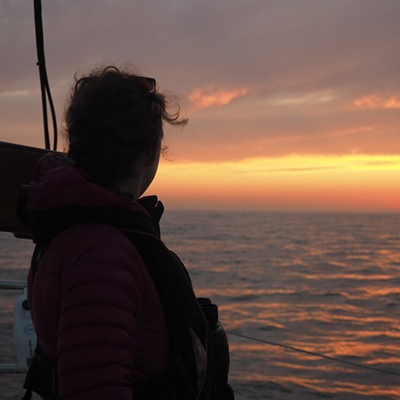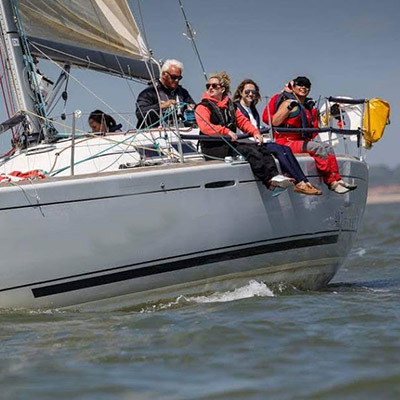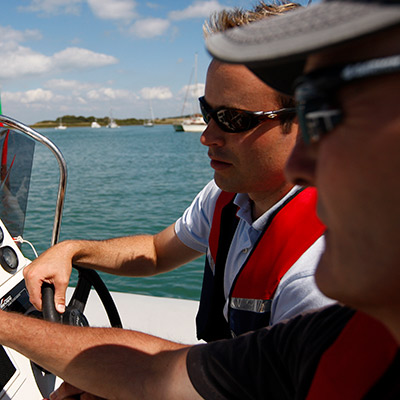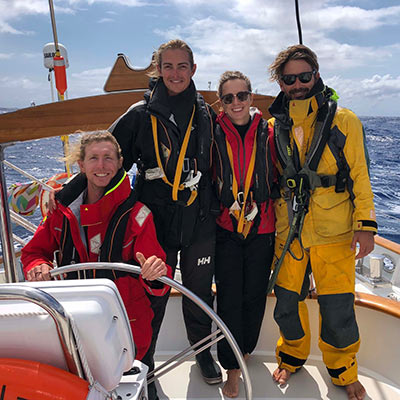 The selection process
Applications are accepted on an ongoing basis, with interviews held approximately every six months at Trinity House in London.
Candidates need to demonstrate a high level of commitment and achievement in the industry already. Those keen to enter the industry will need to show a history of excellence in studies or in leisure boating activity. Applicants should also demonstrate a clear intention to work in the small commercial vessel sector.
Download the application form.
The requirements
Trinity House RYA Yachtmaster Scholarships are awarded to those demonstrating excellence in education or the maritime industry.
Candidates need to be nominated by the principal of an RYA recognised training centre, that holds recognition for the courses for which funding is sought. A second reference in support of their application is also required.
Applications will be assessed by a panel of Trinity House and RYA Personnel along with industry representatives. Short listed candidates will be invited to an interview as part of the assessment process at Trinity House in London.
There will be two intakes of nominees each year.
The Trinity House RYA Yachtmaster Scholarship is open to UK citizens over the age of 18 (at time of interview).
A list of courses and exams eligible for funding is available. Funding will be paid directly to the RYA training centre upon invoice. Training will normally need to be completed within 2 years.
The applicant must demonstrate a clear intention to work afloat in the small commercial vessel sector.
The RYA will administer the process and promote the scheme through its network of RYA recognised training centres.
View eligibility and terms and conditions.
Explore previous grant recipients
More about Trinity House
For more than 500 years Trinity House, has been looking after the welfare of seafarers through its charitable aims. It is renowned for promoting and funding education for seafarers in the Merchant Navy. In more recent times it has also provided bursary funding for ASTO (Association of Sail Training Organisations) personnel and cadetships for candidates entering the superyacht sector.