Andrew Simpson Foundation: transforming lives
Ten years on from his tragic passing, we reflect on Andrew Simpson's legacy to make sailing more accessible.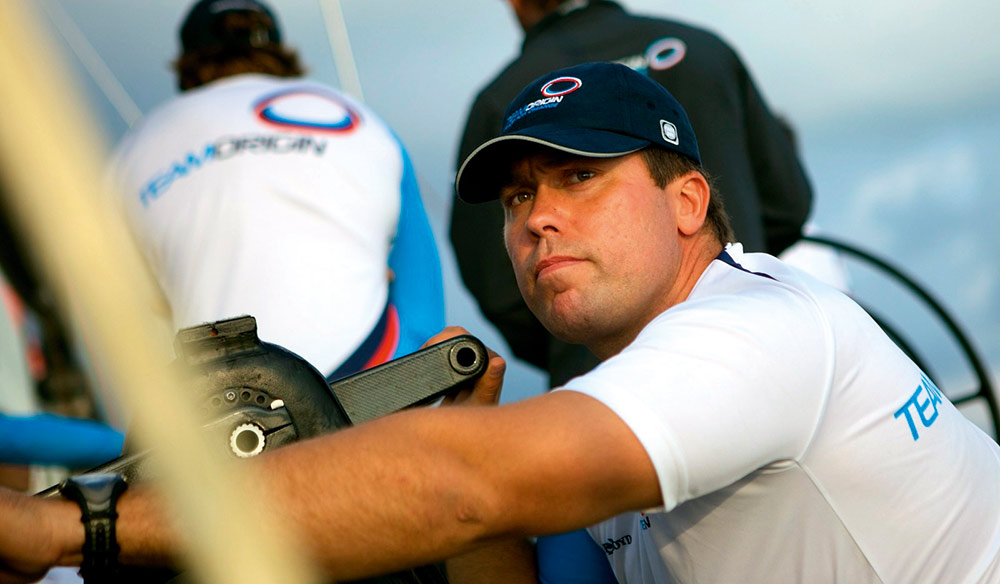 In 2013, Olympic sailor Andrew 'Bart' Simpson died tragically while training for the America's Cup. Ten years on from his passing we look back on the RYA and the Andrew Simpson Foundation's work and dedication to ensuring sailing is accessible to as many people as possible.
Olympic gold medallists Ben Ainslie, Ian Percy and Andrew Simpson were not only fellow champions but also lifelong friends. As young boys they sailed Optimists together before moving on to Lasers and later going on to win medals around the world.
"My abiding memories of Andrew" says Ben, "are really what a wonderful person he was. He had great empathy more than anything else. He had the ability to work people out very quickly and reach out to those he felt needed a helping hand… I miss him terribly."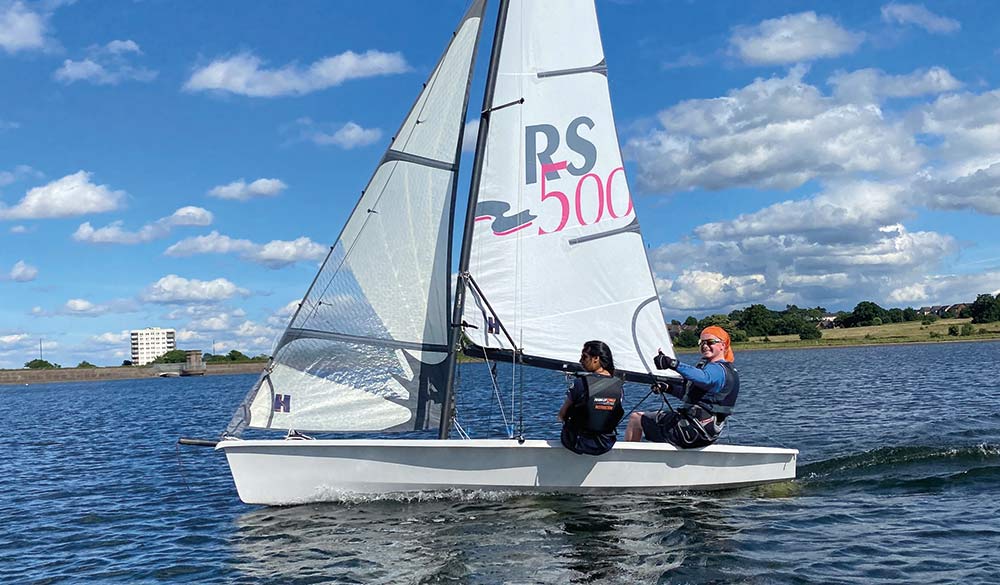 His philosophy
It is a testament to Andrew's character that after losing him, those closest to him were inspired to channel their grief into something good. Iain says: "The one thing we all wanted to do was have a foundation in his name that carried on his philosophy of helping people who have the talent and determination to do things but not the opportunity."
With Andrew's wife Leah, Iain and Ben established the Andrew Simpson Foundation (ASF) as founding trustees. For the past decade, the organisation has been on a mission to transform the lives of young people from all walks of life, though sailing.
The foundation has set up centres around the country and is in partnership with centres nationally, where courses and activities are offered at subsidised rates to make sure young people of all backgrounds and abilities have opportunity to get out on the water.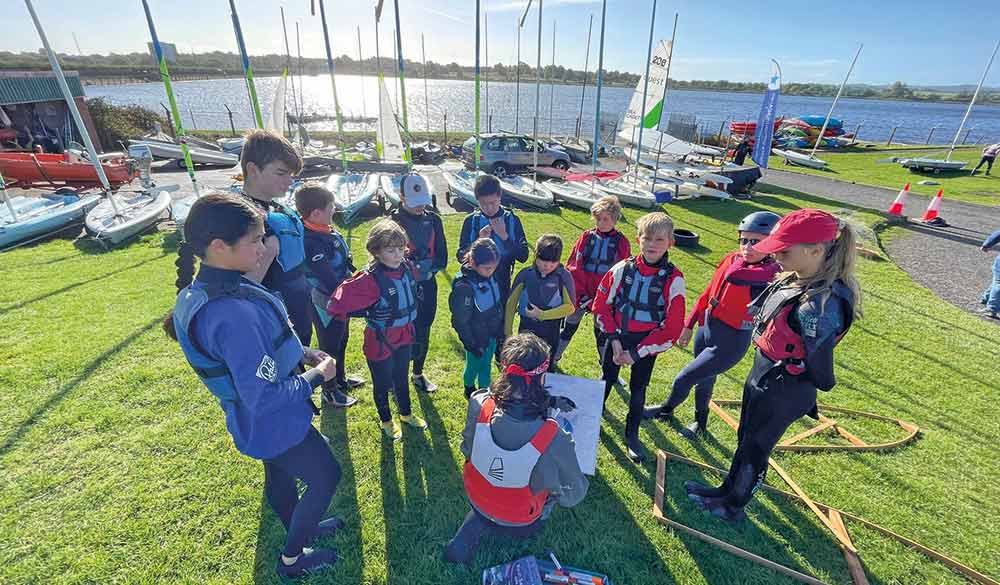 A springboard for youngsters to develop their skills
At centres in Portland, Portsmouth, Reading and Birmingham, sailing and watersport taster sessions are on offer though programmes like Paddle Club, or Discover Sailing. These sessions are the springboard for youngsters to develop skills and go onto the Foundation's Young Leaders programme or Performance Academy.
This year, the RYA Together Fund is supporting Aiming High, which supports young people living with a disability to come together and enjoy the water in a supportive and inclusive environment.
RYA CEO Sara Sutcliffe says: "Andrew was an outstanding sailor and a hugely respected member of the British Sailing Team, both on and off the water. His legacy lives on and is truly making a difference. The RYA and the ASF are working closely together on our ambitions to introduce the joy of sailing to more people who might not otherwise have the opportunity."
Real lives lifted
Lewis, a teenager from Portsmouth was involved in crimes and gangs, but began attending sessions through the foundation. He flourished and went on to become a seasonal instructor, leading activities and running Paddle Club on the weekends.
Leo also discovered sailing though The Foundation as a teenager. Though his dyslexia made things 'a pain at school' in sailing, it didn't matter. He said: "When I am sailing, I feel joy, I feel happy, because it's like freedom! No pressure on me, I'm just enjoying myself. It's just so fun."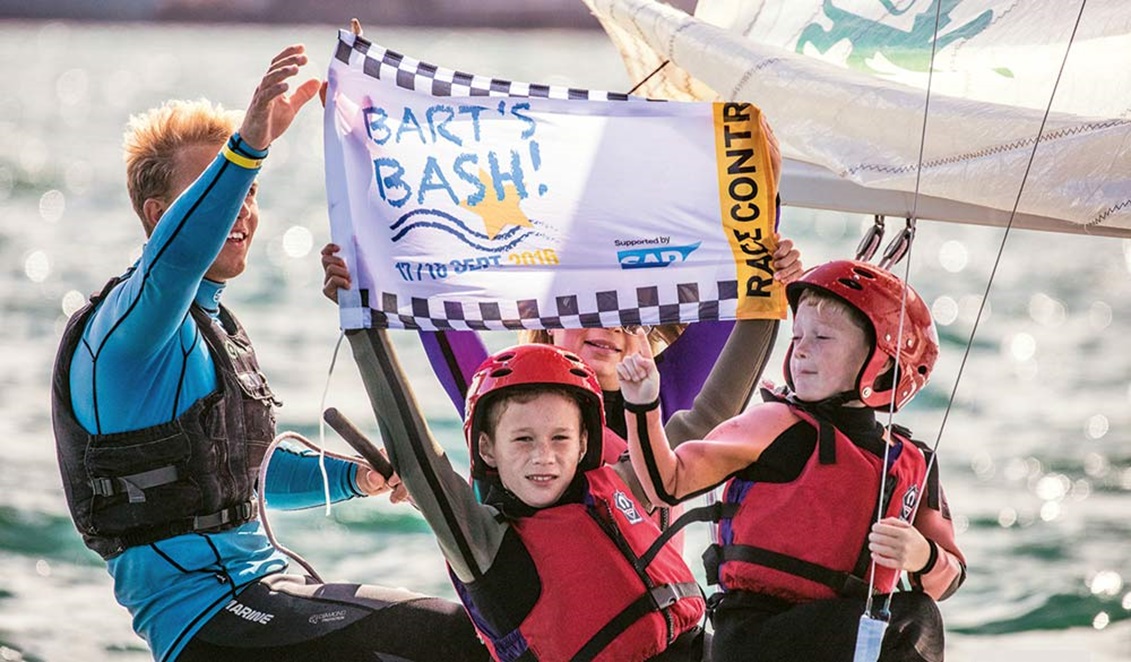 Barts Bash Record-Breaking Race
This year Bart's Bash, the Foundation's flagship event, celebrates its 10th anniversary. For sailing clubs globally, it's known as the 'the largest sailing race in the world.'
The aim is simple: get as many people as possible from all around the world on the water over the course of one weekend – celebrate sail racing, connect sailors and raise funds for good community causes.
This year's Bart's Bash takes place on 16 – 17 September 2023.
RYA members can read the full article in the summer 2023 edition of RYA magazine.