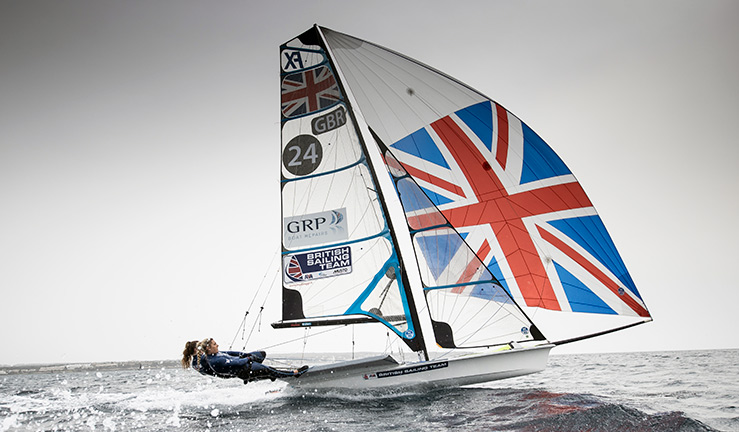 The British Sailing Team and British Youth Sailing have joined forces to launch Crew4Gold – a ground-breaking new talent search to discover female athletes capable of becoming Olympic medal-winning 49erFX crews.
The 49erFX is the women's two-person, high-performance skiff at the Olympics, and considered one of the fastest and most physical of the ten classes.
We're looking for British females aged between 14 and 25 who are over 1.68m (5ft 6ins) tall, fiercely competitive and highly motivated to succeed to join Crew4Gold ahead of the summer season.
Crucially, you don't have to be a sailor to take part in Crew4Gold.
Crew4Gold is a deliberate move away from the historical results-based pathway into elite level sailing, focusing much more on the potential of someone to become a world-class athlete.
As such, the programme is open to anyone with the passion and drive to succeed at Olympic level.
Successful applicants will be trained by world-class coaches and support staff on and off the water with the help of the Andrew Simpson Foundation, the charity set up in memory of Olympic sailing legend Andrew 'Bart' Simpson.
Crew4Gold, funded by the RYA, Sport England and UK Sport, will be delivered in partnership with the charity's own coaching outfit, The Performance Academy, which specialises in performance sailing coaching.
Crew4Gold follows on from our successful #Kite4Gold initiative in 2018 that led to the creation of a strong squad of female kite riders, four of whom are now ranked in the top 15 in the world.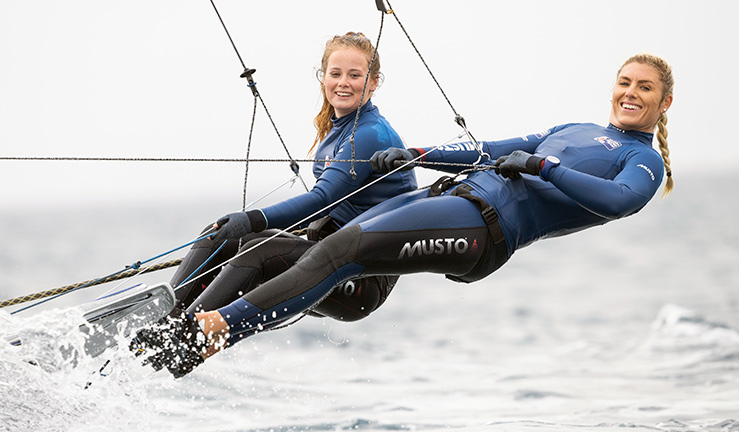 Jack Grundy, the RYA's Performance Pathway Manager, said: "Crew4Gold is a cutting-edge talent search that's open to any females who meet the criteria.
"Historically athletes have been put forward for these roles based on past performances in sailing, but this limits the talent search to those already in the pathway.
"With this programme, we are switching our approach to look more at the raw ingredients required to become a world-class athlete, whether they're a seasoned sailor or have never set foot in a boat before.
"Crew4Gold will set a blueprint for discovering talent as we look to maintain our place as the world's most successful Olympic sailing team."
James Parker-Mowbray, Andrew Simpson Centres Performance Manager, added: "The ASF's Performance Academy is proud to be delivering this programme in partnership with the British Sailing Team and British Youth Sailing.
"Creating opportunities for individuals to become world class athletes is at the core of what the Performance Academy aims to achieve supporting success at every level."
The first part of the programme is from May to October where we will be working in collaboration with the Andrew Simpson Foundation to host all-ability camps aimed to help all athletes develop their crewing skills in a variety of boats. Progress will be reviewed in October and successful applicants will progress to the next phase of the programme.
Crew4Gold applications are now open and will close on May 9.
For enquiries about Crew4Gold please contact racing@rya.org.uk.