Stay safe on the water this summer with Crewsaver
With over 50 years of industry experience in marine safety, Crewsaver is recognised as a leading supplier of lifejackets and dinghy sailing equipment around the world.
They can be seen as a strong champion of combining personal safety with comfort and performance, whilst creating innovative styles tailored to specific sectors of the sailing community.
As an RYA member you could receive up to 25% off Crewsaver's Watersports range, Atacama drysuits, Fusion 3D buoyancy aids and leisure liferafts.
To find out how to claim your exclusive discount, please visit Crewsaver's Member Benefit Page.
Protecting your belongings from the elements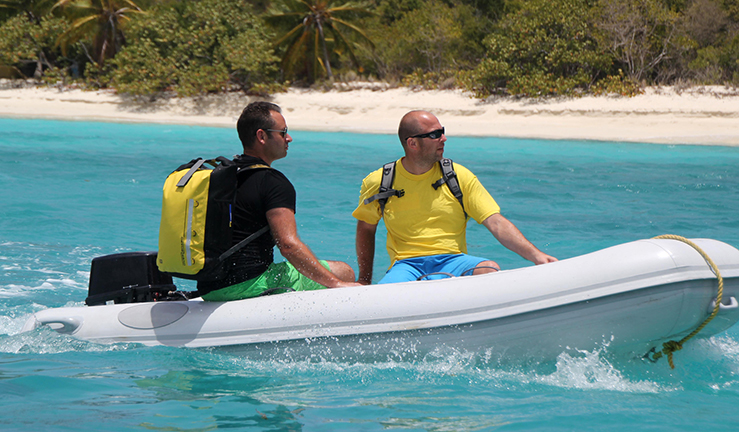 Sometimes you need a larger backpack to keep all your kit dry when you're outdoors, and the OverBoard Waterproof Backpack 30L is just the thing.

With a full 30L of space, it's got enough room to put all your clothes and personal items to ensure they stay completely dry all day long. The bag is 100% waterproof and suitable for quick submersion, so not a drop of water is getting inside. It also includes an internal wet/dry pocket to store small items you want quick access to.

On top of that, the Classic 30L Waterproof Backpack comes with water resistant and breathable padded backpack straps and a side mesh outer pocket. Is it built to last? You bet it is! This backpack is constructed from double-laminated reinforced PVC tarpaulin, which is super durable and makes it the perfect travel, sailing or watersports bag.

Keep all your gear safe and dry wherever you go and order the 30L Classic Waterproof Backpack today!
As an RYA Member you can save up to 40% off selected OverBoard products, simply visit the OverBoard Member Benefit Page to find out how.
Ecoworks Marine - Making sustainable solutions to protect our planet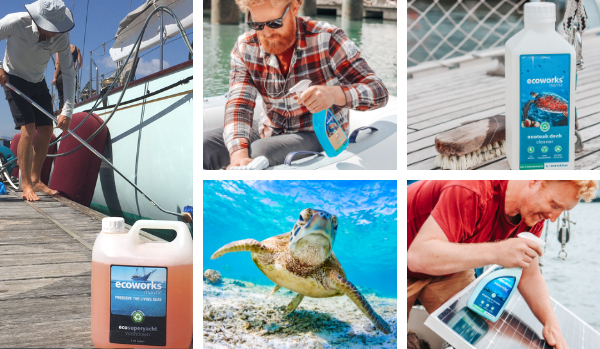 Ecoworks Marine products are created by a diverse and highly skilled product development team specialising in biochemistry and microbiology.
They want their cleaning products to be not only safer for the environment but safer for the end user as well. Cleaning is not something we can avoid, sadly! But making it healthier for you and the environment is possible.
Their technologies are chosen for efficacy first, bringing significant advantage over more traditional cleaners while also offering a more environmentally responsible and safety conscious approach.
Using plant extracts and enzymes, they provide excellent cleaning results almost instantly, as the organic acids, eco-surfactants and enzymatic processes get straight to work. Then, the microbes step in; they break down organic matter and colonise an area for as long as there is a food source such as grease, fat, protein. The microbes provide a biofilm and continue to produce enzymes to provide a residual clean.
Consideration is given to every ingredient in a formulation.
As an RYA member, you can enjoy up to 15% off Ecoworks' range of effective eco-friendly cleaning products. To find out more and claim your discount code visit the Ecoworks Marine Member Benefit page today.
Not an RYA Member
As an RYA member, you could be benefiting from a whole host of special offers and discounts to help cut the cost of your boating. To claim these great offers join the RYA today and visit the member benefits webpages to obtain your discount codes.