Start the new season in style with an eco-chic SACQUA bag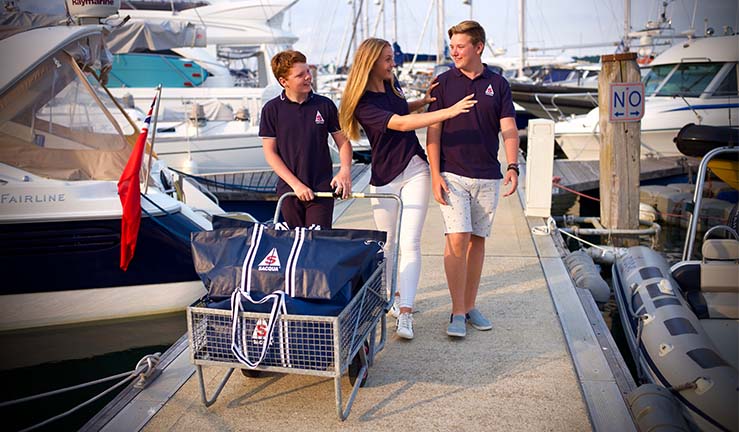 SACQUA's sailing bags are made for water, boat and sea-lovers, and as an RYA member you can enjoy an exclusive 20% discount.
Combining simple style with sustainable functionality, the SACQUA loading bag will simplify your life on the water. Lightweight and versatile, the space-saving holdall folds flat to A3 and can hold up to 20kg/70L.
The strong velcro seal snap-closes easily for cold, wet, sandy or gloved hands. And of course, it is water resistant and made from recycled plastics. A must-have solution for wet, heavy and bulky gear for dinghy sailors and as a store and space saving solution for yacht owners.
RYA members also receive 20% off SACQUA's stylish, yet practical waterproof handbags. Available in four different eye-catching colours, the bags feature a roll-top waterproof seal, handles and a shoulder strap.
Visit www.sacqua.com to check out the full range.
To find out more and claim your 20% off discount code, visit the SACQUA member benefit page.
Neilson holidays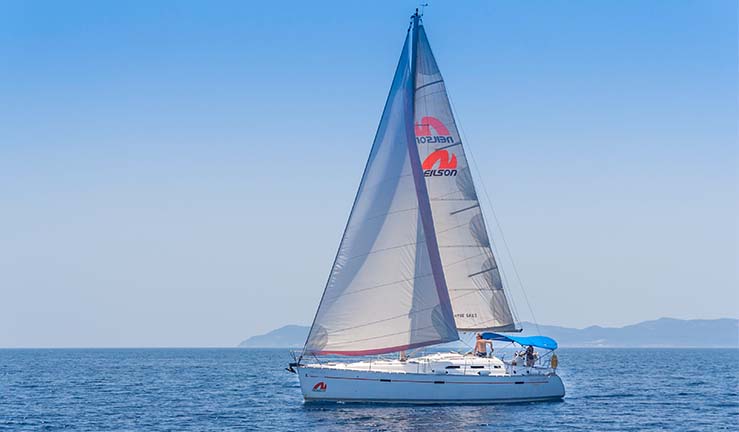 Whether you're already a keen sailor or a total novice, get away from it all on a sailing holiday this summer. Island-hop through turquoise seas, meander along sun-drenched coastlines and spend warm evenings relaxing on deck. Every day brings a new destination and a new adventure.
All adult RYA members get 10% off Flotilla Holidays in Greece. So what are you waiting for? It's time to set sail.
To enquire now and redeem your discount, visit the Neilson member benefit page.
Enjoy 5% off the RRP on a new Suzuki outboard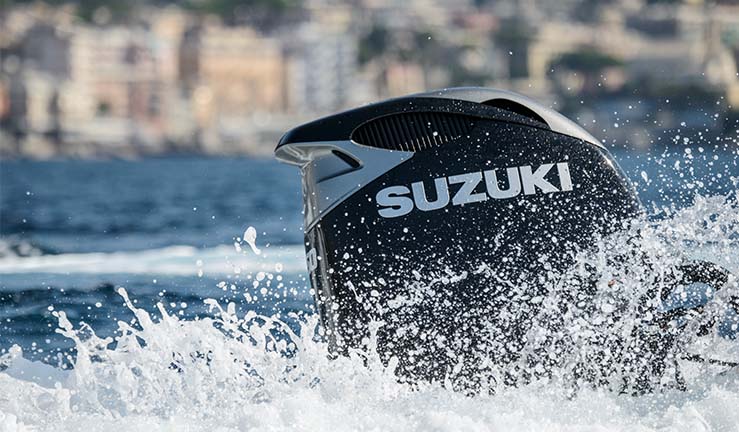 Whether you're after auxiliary power for a sailing boat, a portable outboard for a tender or a larger horsepower unit for a powerboat, Suzuki Marine have got you covered.
Continuously evolving over the decades, Suzuki has been at the forefront of outboard technology since the launch of its first model in 1965. The Japanese manufacturer's expertise, and passion for creating engines that are designed specifically for marine use means that with a Suzuki outboard you can concentrate on maximising your time on the water.
Every model in Suzuki's extensive range of ultimate outboard motors provides quiet, fuel-efficient technology without sacrificing power and performance. From the lightweight and portable DF2.5 to the award-winning power of the DF350A, Suzuki has an outboard for every occasion.
As an RYA member you can benefit for less, enjoying 5% off the RRP on a new Suzuki outboard.
For more information and to claim your exclusive member discount visit the Suzuki member benefit page.
Keep it clean with Ecoworks Marine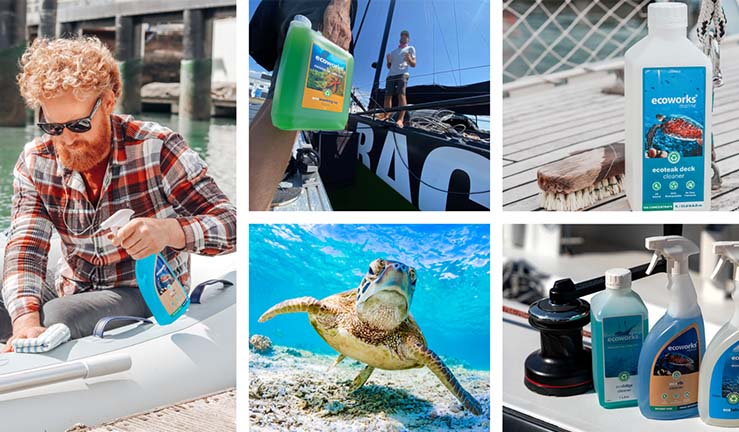 Ecoworks Marine cleaning products are not only safer for the environment but safer for you too, and as an RYA member you can enjoy up to 15% off.
Their compact range of eco-friendly cleaning solutions are all made from naturally derived ingredients from renewable and sustainably sourced raw materials. Formulated for the lowest possible toxicity and the ultimate biodegradability.
With technologies chosen for efficacy first, blends of bacterias and enzymes eat dirt in a natural way, rather than burning it off the surface like more traditional chemical alternatives.
From small boats to superyachts, marinas and boatyards, the range of interior and exterior cleaners includes everything from sanitisers and all surface cleaner to teak deck cleaner and yacht wash.
To find out more and claim your discount code visit the Ecoworks member benefit page.
Maximise your active lifestyle with KitBrix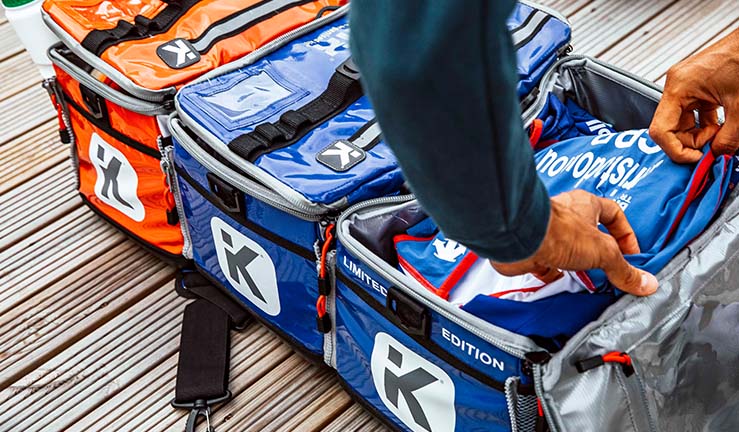 RYA members enjoy up to 30% off Kitbrix water-resistant kitbags and waterproof fleece-lined ponchos.
The KitBrix Hero bag is a robust, modular, military-inspired kit bag for sports people. The modular design enables ease of storage in tight spaces, with a high level of organization perfect for storing your kit on the go. With a 20L capacity, each KitBrix can hold life jackets and other essentials. And with the robust, waterproof base and inner lining, you can be confident your belongings will stay protected. Each KitBrix bag can also be zipped to another to form a rucksack for ease of transport.
The KitBrix Poncho is the ultimate sports activity companion. The oversized fit allows room for pulling arms in, keeping warm and drying off. The sustainable shell outer made from 100% recycled plastic bottles will fight off the wind, whilst the fast-drying fleece lining draws away moisture, delivering instant warmth.
Your level of discount will depend upon your membership type.
Personal Members save 20% Off KitBrix products
Accredited Members save 30% Off KitBrix products
To find out more visit the KitBrix member benefit page.
Not an RYA Member?
As an RYA member, you could be benefiting from a whole host of special offers and discounts to help cut the cost of your boating. To claim these great offers join the RYA today and visit the member benefits webpages to obtain your discount codes.