The team is set to showcase their skills at the upcoming 2023 Youth Sailing World Championships in Búzios, Brazil, on the 8-16 December 2023. The event will feature competitive classes including iQFOiL, Formula Kite, ILCA 6, Nacra 15, 29er, and 420.
The process to select one representative per class was meticulous, hinging on evaluations that factored in their international event achievements and their potential to transition into the future Olympic pathway. Let's meet the sailors!
Among the iQFOiL ranks are Darcey and Boris Shaw, siblings from Poole Harbour Yacht Club. Darcey commented: "It feels great to be selected to represent our country in the Youth Worlds. I'm excited to race in Brazil with all the best sailors." Boris echoed her enthusiasm: "It feels good to be able to represent the country and I'm looking forward to fighting against the other guys for the win."
In the Formula Kite category, selected competitors Mattia Maini and Ella Geiger are no strangers to this competition, having represented the British Youth Sailing team at the 2022 event in The Hague where they finished eighth and fifth respectively. Ella enthused, "I am so happy and honoured to be selected for this event!"
Carys Attwell, from Rutland Sailing Club, was selected for the ILCA 6 female class, having clinched consecutive first places at the Youth Nationals event earlier this year she comments "I am really excited to be selected and sail at this amazing venue. I am looking forward to training hard to put in a strong performance in December."
Jack Graham-Troll of Royal Lymington Yacht Club will be the male ILCA 6 contender for GBR. "It is an honour to be chosen to represent Great Britain at this year's Youth World Championships. It is incredibly rewarding to see everything come together, with the chance to compete at such a prestigious level."
Navigating the NACRA 15 Class is Sophie Raven, hailing from Exe Sailing Club. She remarked, " I feel honoured to be able to represent my country at such a prestigious event. I am excited to push hard against top international teams." Her teammate, Sam Cox, from Restronguet Sailing Club, echoes this excitement: "I can't wait to compete at such a great venue against some of the best youth sailors in the world".
Annabelle Vines and Madeline Bilbrough, the 29er female duo, give collective excitement, as their focus this year culminates in this event. Annabelle explained: "This event is what we have be working towards for the last year, we are really excited and proud to be representing GBR."
Charlie Gran and Sam Webb, from Hayling Island Sailing Club, also share their enthusiasm as 29er male representatives. Sam said: "It is an honour to be selected for such a prestigious event. There is nothing quite like competing against the best sailors in the world and to do so as part of such a talented team is very special."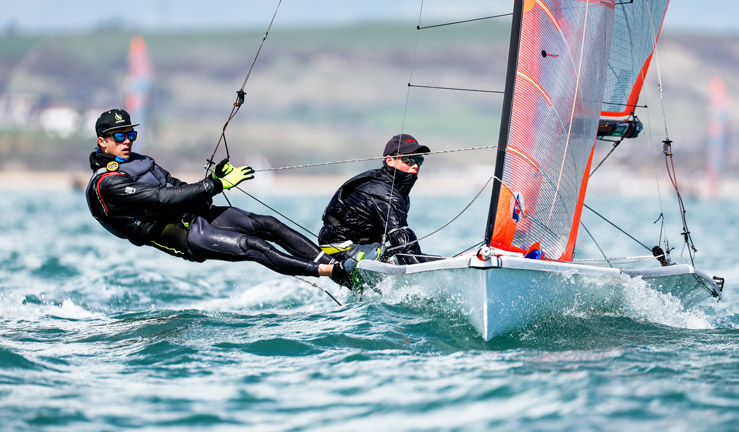 Oscar Cawthorne, from Shustoke Sailing Club, representing the 420 class, reflects on his journey: " Gaining the Youth Worlds spot is something I have been looking to achieve for a few years now, so I am delighted to have qualified in my last year of 420s and have the opportunity to represent team GBR." Joining him from Royal Lymington Yacht Club is teammate Henry Heathcote.
Also teaming up in the 420 class is Noa Moskovitch, from Royal Lymington and Gabriella Burlton from the Royal Southern Yacht Club. Noa commented: "I am proud to represent my country in such an exciting sport in a great city."
RYA Youth Racing Manager, Oli Woodcock shared his excitement to the newly selected team "Congratulations to the team for their incredible commitment and hard work so far. Now the real work begins! The coaching team is excited to work together to push on and get the best possible performance from the team in Brazil."