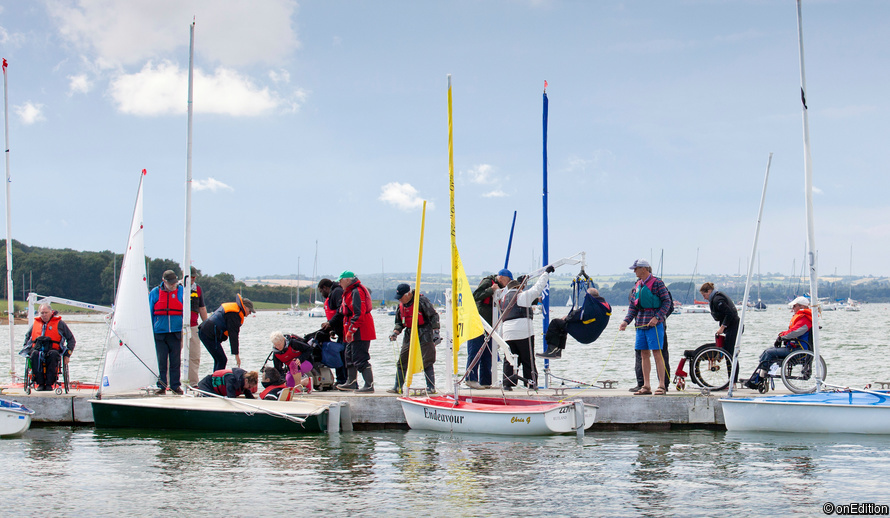 Event details
Date: 6th and 7th August, 2022

Venue: Rutland Sailing Club, (Google Map location)

Organising authority: RYA

Working with: Rutland Sailability
Entry Fee: £45 per boat
Other fees: £15 ticket for the Saturday Social
About the RYA Multiclass
The Multiclass promises to be a really sociable and vibrant atmosphere on and off the water. We can't wait to see you.
With something in it for everyone whether you are a seasoned competitor or taking your first steps towards racing, the event is a chance to celebrate being together again as a Sailability community.
The Racing
Racing on Saturday 6th August will start no earlier than 1230 and consist of 3 back to back races. Sunday 7th August will see a pursuit race. The overall winner will receive the Ken Ellis Trophy, with prizes for the highest place youth crew, a club or centre prize, and a newcomers prize.
Support
If this is your first time, or you are new to racing, coach support will be available at the event to help explain the format and get you round the race course. Volunteers will facilitate launching your boat, getting it to the pontoon and supporting you in and out of your boat. If you need any other support to help rig your boat you need to arrange this yourself. Hoists will be available, with volunteers trained to use them, but you need to bring your own slings.
Charter or loans boat
The RYA does not have any boats to charter or loan for the event, and we are not able to help individuals source boats. News of organisations who are able to charter or loan boats will be posted here.
Social
There will be a drink reception on the Friday evening at the club, and a BBQ or dinner on Saturday evening (£15 - please purchase a ticket as you enter). Oh and plenty of cake, of course!
Any Questions?
Email: sailability@rya.org.uk
Phone: 02380 604246