About Portland House
Portland House is located within the Castle Court development within walking distance of WPNSA - the venue for the 2012 Olympic Sailing and home training base for Team GB. Portland House provides excellent accommodation and facilities for sailors, training groups and RYA members. Portland House has 24 bedrooms on 3 floors plus a communal Laundry facility, large storage area for bikes and sailing equipment plus ample free parking. Guests under the age of 18 MUST be accompanied by a responsible adult. The 4th floor is open plan providing conference facilities, catering and a breakout area and boasts magnificent views over.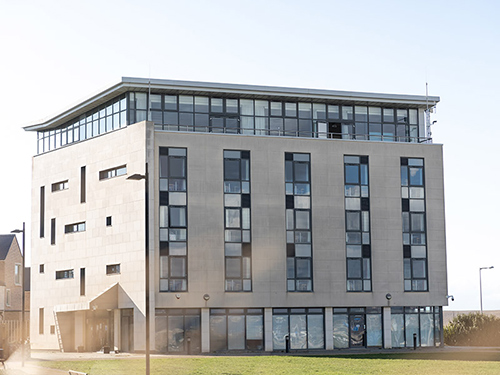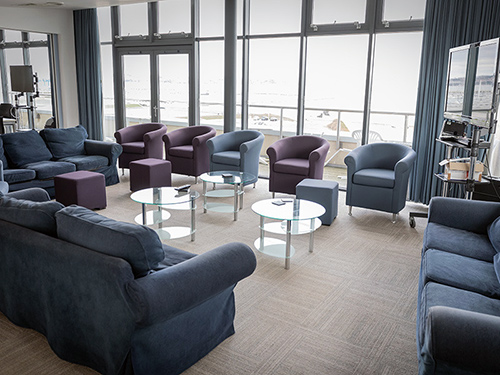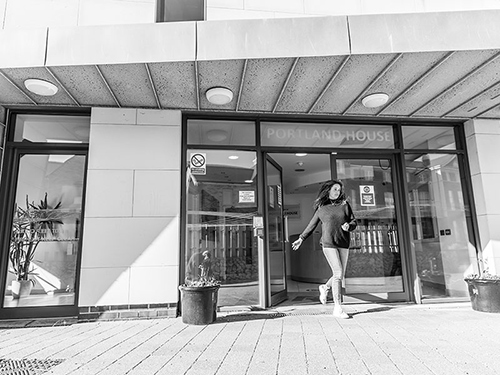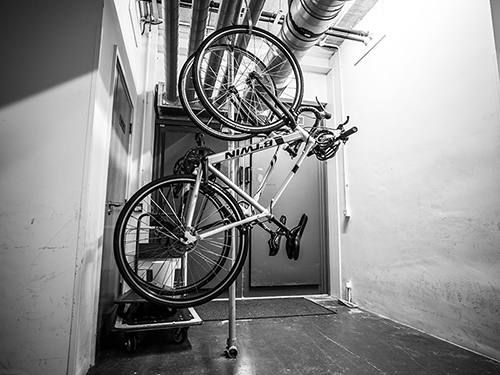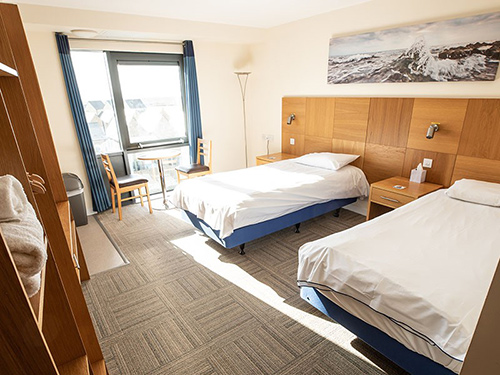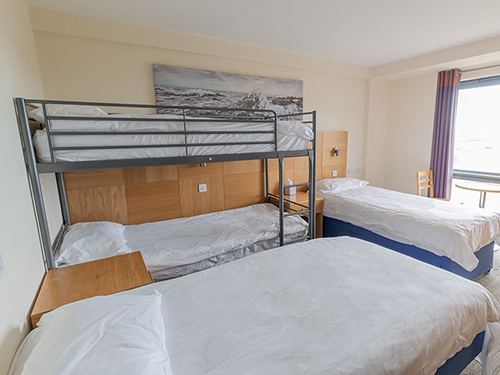 Want to stay at Portland House?
Group bookings
Need a booking for more than 10 people? Please make a booking enquiry using our group booking form
Make a group booking enquiry
Useful Information
Check-in
15.00
Check-in Instructions
Prior to your arrival date, you will be sent a 4-digit code to enter into the numeric keypad outside the main door when you first arrive. Once in Reception, your room key swipe card will be on the desk marked with your name and room number. This key card accesses your room, all the internal doors and plus the main exterior entrance door.
We do not staff the building continuously but there is an emergency number to call if you require assistance.
Key cards must be returned to the box in Reception on your day of departure.
Check-out
10.00
Getting There
Mulberry Ave, Portland
Postcode: DT5 1FA
what3words: ideal.outreach.mallets
Parking
Parking is free, there is space for larger vehicles and boat trailers. Please park considerately.
Additional Facilities
There is a large conference room and lounge area on the 4th floor and a ground floor meeting available to book in advance, please contact Portland House directly to arrange these.
Catering can be prepared in advance, please contact Portland House directly to get details on this. Tea and coffee making facilities are provided in the rooms.
Free WiFi is available throughout the building.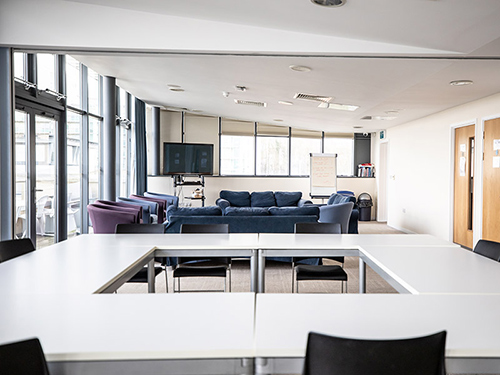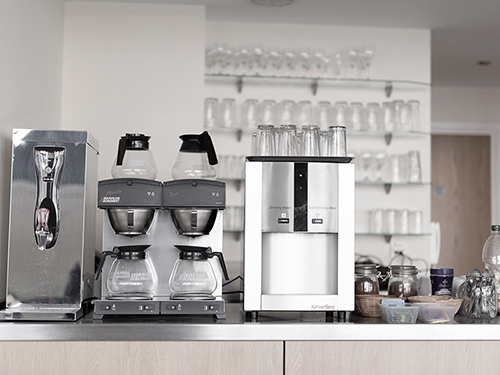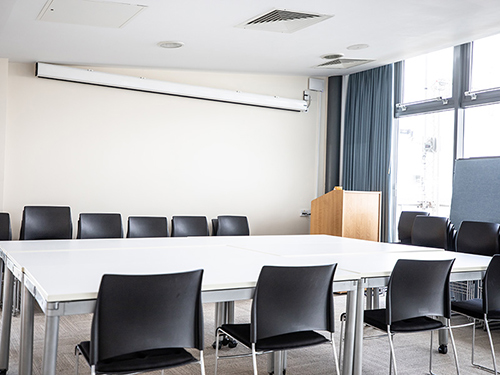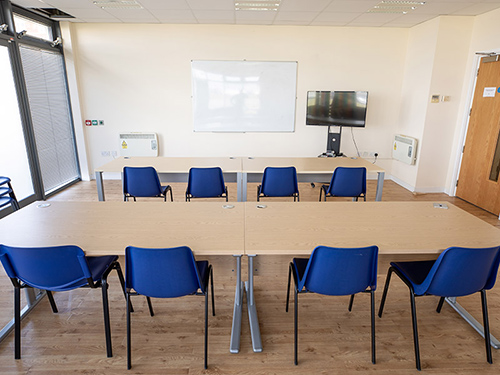 Terms and Conditions
Reservations and bookings are accepted by the Royal Yachting Association (RYA) in accordance with the terms and conditions set out below
General
RYA House Portland (hereinafter referred to as Portland House) is open to RYA members and those groups affiliated to the RYA.
The facilities may not be manned at certain times of the day and night. The person making the booking agrees to be responsible for all other members of their party as listed on the booking form.
Bookings
All bookings are subject to acceptance by the RYA and we will confirm such acceptance by sending a confirmation e-mail. Bookings are reviewed Monday to Friday 0900 to 1300 and your booking will be confirmed at the earliest opportunity. Reservations will be made and confirmed upon receipt of full payment. The contract between us will only be formed when we send you this confirmation. All bookings are subject to availability and the RYA reserves the right to decline any booking at its discretion.
On completion of the booking and prior to the arrival date, guests will receive confirmation of the booking and the access code to the front door and the reception area.
The booking applicant must be an RYA Member and the lead person must be over 18 years of age. Guests under the age of 18 must be accompanied by a responsible adult.
Room allocation and/or facilities at Portland House may be altered or withdrawn at any time but guests will be given prior notice whenever possible.
The number of persons using a room should not exceed its stated capacity: 2-twin, 3-triple/easy-access or 4-quad/family.
Pets are not permitted. Guide dogs may be permitted by prior arrangement. It is the sole responsibility of the guide dog owners to clear up and responsibly dispose of any waste.
All rooms are non-smoking. Portland House is a non-smoking building.
Individual bookings
Bookings for up to 10 people are made online and paid for in full at the time of booking request.
Group bookings
For group bookings of more than 10 people, the bookings are made using the enquiry form on the website or directly with the RYA staff in Portland.
A group booking enquiry can be held for up to a maximum of 7 days without payment.
A deposit of 25% of the total group booking value is required at the time of booking confirmation. Payment of the deposit will confirm acceptance of the group booking terms and conditions stated in this document. The full balance is due 8 weeks before arrival. The RYA will send out an invoice for the balance at least two weeks before payment is due based on the booking.
If a Group is given sole use of RYA Portland House they shall not make rooms available to the general public or publicly advertise the facilities without the prior written agreement of the RYA.
Changes to your booking
The RYA should be notified immediately if any changes to the booking are required.
Individual - Changes to the booking will be accepted up to 7 days prior to the arrival date, after that, changes will be treated as a cancellation.
Group Booking - Changes to the booking will be accepted up to 14 days prior to the arrival date, after that, changes will be treated as a cancellation.
Cancellation of booking by guest
Cancellations and changes to bookings will be treated depending on the notice period given and are shown below. A refund after the times stated will be at the discretion of the RYA.
Individual
More than 2 days – A full refund will be made.
Less than 2 days or "no show" – No refund.
Group booking
Up to 8 weeks – Deposit not refunded.
Between 2 and 8 weeks – Refund with a deduction of 50% of the total cost.
Less than 2 weeks – No refund.
Changes to the booking by the RYA
In the unlikely event it becomes necessary for the RYA to make changes to the booking, in total or in part, the RYA will inform the person who made the booking as soon as is reasonably possible of any necessary changes. You will have the choice of: accepting the changed arrangements; purchasing another booking from RYA (and paying or receiving a refund in respect of any differences); or cancelling the booking and receiving a full refund of all payments made.
Lost property
If items are left behind at Portland House they will be held for 14 days, after that date items will be disposed of. If an item is is asked to be returned, there will be a charge of £10.
Behaviour and responsibility by guests
At all times, guests are required to have consideration for other people staying in the accommodation. If, in the RYA's reasonable opinion, a guest or any member of their party behaves in such a way as to cause or be likely to cause danger, upset, or distress to any third party or damage property, the RYA is entitled, without written notice, to terminate the stay of the person concerned. The person will be required to leave the premises and will not be entitled to a refund.
Guests agree to keep Portland House and its fixtures and fittings in the same state of repair and condition as at the commencement of the stay. Defects should be reported to a member of staff or if urgent and there is no member of staff on the premises, to the on-call member of staff.
The RYA reserves the right to charge an additional fee if the room or kitchenware are left in an unacceptable state. Any damage and breakages should where possible be reported to a member of RYA staff before departure or if no staff are available, to the on-call member of staff.
Authorised RYA staff may access a room at any reasonable time whether occupied or not for maintenance and at any time in the event of an emergency.
In the case of a Group booking, the Group leader accompanying the Group is responsible for the discipline and behaviour of their party. Group leaders are responsible for all damage caused by their action or inaction, or the actions or inactions of those in their party.
RYA's liability
RYA will ensure that the accommodation and/or other services booked are provided in accordance with these terms and conditions and shall be provided by us with reasonable skill and care.
The RYA will not be liable to you if we are prevented or delayed in the performing of any of our obligations to you if this is due to any cause beyond our reasonable control including (without limitation): an act of God, explosion, flood, fire or accident; war or civil disturbance; strike, industrial action or stoppages of work; any form of government intervention; a third party act or omission; failure by you to give us a correct delivery address for booking confirmations or notify us of any change of address.
Member's and guest's personal possessions are not insured by the RYA. Guests should check their own personal insurance provision in this regard.
The RYA will not be held responsible for lost property. However, the RYA will hold left or lost property for a period of 4 weeks after which it may be given to a local charity shop. Postage and packing will be charged to return items.
The car parking areas are not patrolled and guests park at their own risk.
Accidents must be reported to a member of staff within 24 hours and the accident book filled out.
We will not be liable to you by way of representation (unless fraudulent), common law duty or under any express or implied term of the contract for: any losses which are not foreseeable by both you and us when the contract is formed arising in connection with the supply of the services or their use by you; any losses which are not caused by any breach by us; or business or trade losses.
Our entire liability in connection with the contract will not exceed the value of services purchased or the booking made less any amendment charges paid to us.
Except in relation to death or personal injury caused by our negligence RYA's liability remains, at all times, limited to the value of the services purchased or the booking made, excluding any amendment charges paid to us.
These terms and conditions supersede all previous terms and conditions.
We keep our terms and conditions under regular review, and we will place any updates on this webpage. Any such updates will not affect any bookings you have made before the change is implemented.