Josh Atherton
Optimist lead coach Josh Atherton and Paralympic gold medallist Helena Lucas will be at the Knowledge Zone presenting unmissable tips for the season ahead.
Nik Baker
Recognised as one of the world's best windsurfers, Nik Baker has competed worldwide for over 20 years. Join him and Peter Hart, for a lowdown on all the latest in boardsports.
Roger Barnes
Roger Barnes, president of the Dinghy Cruising Association returns to inspire your latest adventures. From how to explore hidden gems on small boats, to sleeping on board under a canvas, learn his top tips.
Holly Bassett
SUP rider Holly Bassett will explore the world of paddleboarding and provide top tips on how to ride the waves as well as share improver techniques for all levels.
Micky Beckett
27-year-old Solva star, Micky Beckett, honed his sailing skills during the pandemic. Hear about his success at the 2021 European Championship and 2022 Trofeo Princesa Sofía and plans for the 2024 Paris Olympics.
British Sailing Team
Join special guests, IQ Foilers, Catrin Williams, Alice Read and Jennie Roberts from the British Sailing Squad. For those seeking guidance, support, and advice – get your questions answered by the experts!
Steve Cockerill
Steve Cockerill, founder of Rooster, developed his passion for sailing into a successful and trusted brand. Join him, Pete Vincent, and the RYA's Rob Howlett to find out their top tips on how to sail on a budget.
Hannah Diamond
Hannah Diamond and Hattie Rogers discuss Great Britain SailGP team experiences, sharing updates on the first ever Women's America's Cup. On Saturday only they'll be joined by INEOS Britannia's Matt Gotrel.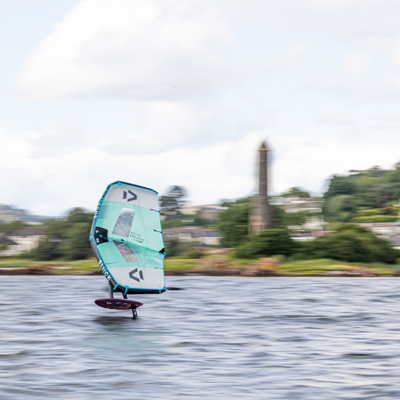 Hugo Dobrijevic
14-year-old UK wingfoiling champion, Hugo Dobrijevic joins James Hardy on the Watersports Stage. Join them to get inspired and to learn of their trials and successes in wingfoiling.
Jake Elsbury
RS Sailing's Jake Elsbury covers everything from launching to anchoring, helping to make your next cruising trip plain sailing.
Kate Fortnam
Join Campaign Manager for The Green Blue, Kate Fortnam as she discusses how to protect the environment whilst enjoying watersports.
Ken Fowler
Peek into the world of dinghy adventuring with Ken Fowler. Sailing 2000km in his RS Aero around 250 islands of England and Wales, raising thousands for Cancer Research UK and Oakhaven Hospice.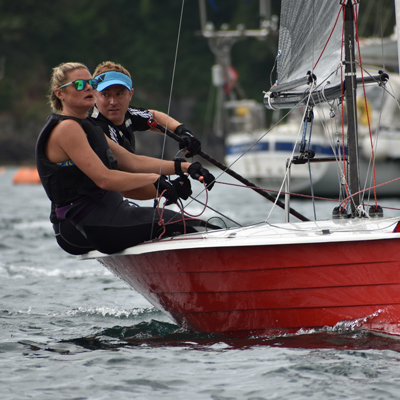 Tom Gillard and Rachael Gray
Tom Gillard claimed both the European and National Fireball championship, retained the Streaker national title, and won at the 83-boat solo inlands with Rachael Gray. Join them for their top tips on competing.
Matt Gotrel
Olympic gold medallist Matt Gotrel reflects on his win at the 2016 Rio Olympic Games and returning to sailing. Join him on Saturday to find out what's next for SailGP and INEOS Britannia.
James Hardy
Instructor trainer and pathway coach James Hardy discusses winging, windsurfing and windfoiling alongside Peter Hart. Whatever your level, James's workshop can help you find and unlock a new skill.
Peter Hart
Windsurfing legend Peter Hart, best known as Britain's speed and slalom champion reveals how important choosing the right gear is to improve your windsurfing.
Dougal Henshall
Dinghy sailing writer and historian Dougal Henshall is a firm favourite for regulars to the show. This year he explores the history of Portsmouth Yardstick and its 70-year impact on club racing.
Helena Lucas
Paralympic gold medallist and RYA National Class lead coach Helena Lucas, heads up a session for youth and junior dinghy racers on preparing for the season ahead.
Mike and Eilidh McIntyre
Father-daughter Olympic gold medal winners, Mike and Eilidh McIntyre, reflect on their Olympic successes. Sharing how Mike inspired Eilidh to sail and strive for glory at Tokyo 2020. (Saturday only).
Michael McNamara
Racing legend, sail maker, and show favourite Mike McNamara, returns to share his rigging knowledge to set you up for success.
Hattie Rogers
Having learnt to sail at the age of two, Hattie Rogers has grown up to dominate the sailing scene, becoming the first ever SailGP Inspire WASZP Female Champion, and Fastest Female F50 Helm. Join her and Hannah Diamond to find out what's next!
Jim Saltonstall MBE
Join legendary coach Jim Saltonstall as he gives expert advice on preparing for peak performance in your season ahead.
Hannah Snellgrove and Sam Whaley
Sam Whaley and Hannah Snellgrove, from the British Sailing Team are campaigning full-time to represent Great Britain at the Paris games. Join them for expert advice on utilising your ILCA.
Chris Szedlak
Strength and conditioning expert Chris Szedlak's will help you shake off any winter cobwebs and provide fitness tips to get you – and keep you – ready and raring to go this season.
Lee Timothy
Active instructor and race coach, Lee Timothy supports the Suzuki Main Stage with his expertise as Member of the Chartered Institute for the Management of Sport and Physical Activity (CIMSPA).
Pete Vincent
Creator of West Country Boat Repairs, Pete Vincent uses his extensive boating knowledge to help others stay afloat and develop their sailing skills. Join him, Steve Cockerill, and the RYA's Rob Howlett to find out how to sail on a budget.