Be prepared for adventure this winter with Snow+Rock
Founded by a team of snowsports enthusiasts, Snow+Rock is all about pushing boundaries, breaking rules and standing out. Pioneers from the beginning, they champion the very best popular, up-and-coming and sustainable ski and outdoor brands to bring their customers premium gear, guaranteed to perform whilst conquering the world's wildest locations.
With over three decades of experience behind them, where Snow+Rock's winter sport experts lead, others follow. Back in 1985, they introduced the UK's first Boot Fit Clinic and have been delivering top-drawer service ever since. Across 18 UK stores, Snow+Rock offers a unique in-store experience with ski boot fitting and custom insole fabrication, alongside one-to-one appointments and personalised advice from passionate outdoor and snowsports experts.
That's matched by a genuine commitment to sustainability, built around an approach that sets out to minimise their environmental impact by helping and encouraging people to buy quality gear that lasts, championing sustainable brands, and Repair & Care and Recycle My Gear services that keep gear performing longer and out of landfill.
Obsessed with the little touches that make all the difference, Snow+Rock is more than just a shop. It's a destination for creating adventure. Whether you're passionate about skiing, snowboarding and mountaineering or looking to add a winter sport to your ever-expanding thrill list, with their passion, knowledge and expertise, there's no limit to what's out there, or any adventure they can't help you conquer.
To find out how you can claim 15% discount in store or online, please visit Snow+Rock's Member Benefit Page.
T&Cs apply.
Where will your shoes take you?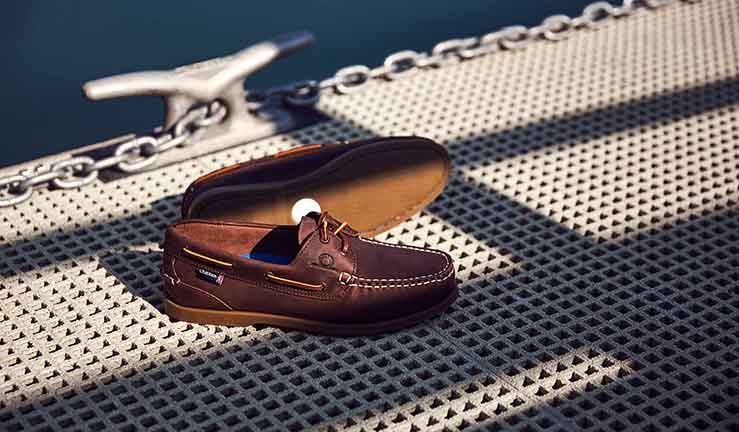 Born out of a love for the great outdoors, exploration and adventure, Chatham Marine are committed to creating classic sailing and country footwear, all with their signature British style. Marrying traditional craftsmanship and innovation, with the finest materials, each shoe is of the highest quality and durability, and is designed to be comfortable, functional and able to withstand all that nature has to throw at it.
Their most popular range of shoes is the G2 range. Undoubtedly their signature footwear, designed to be one of the most durable you can find, with each pair boasting an incredible 2-year manufacturers guarantee. Expertly manufactured with the highest quality materials, these shoes are built to last.
To find out more and claim up to 20% off Chatham Marine deck shoes and accessories, please visit Chatham Marine's Member Benefit Page.
Specialist insurance from Bishop Skinner Marine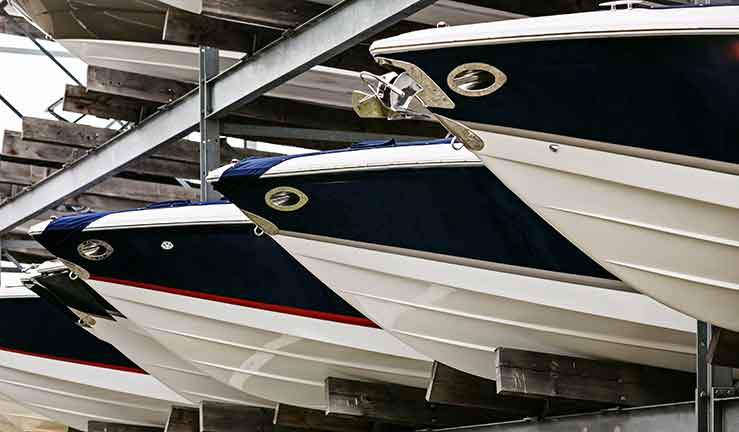 With the approach of winter, accompanied by darker days and more unpredictable weather, boat owners will be starting to turn their thoughts to storing their boats for winter. When laying up your boat, whether it's an ocean-going motor yacht or a small sailing dinghy, it's important not to overlook insurance. Even during periods of inactivity, your boat could still be exposed to various risks, from storm damage to vandalism and theft.
Bishop Skinner Marine have worked alongside the RYA for more than 30 years, helping provide boat insurance that suits the needs of RYA members. They specialise in providing cover for luxury sailing and motor yachts through to dinghies, windsurfs, and paddleboards and if you're a RYA member you can benefit from a 10% discount* on your insurance policy.
Contact them on 0800 783 8057 or visit bishopskinner.com for more information about protecting your boat this winter.
To find out how to claim your exclusive member discount, please visit Bishop Skinner Marine's Member Benefit Pages.
*10% discount is subject to underwriter's approval to place on the Crystal Waters policy. This is a marketing communication. Bishop Skinner Marine is a trading name of Jelf Insurance Brokers Ltd, which is authorised and regulated by the Financial Conduct Authority (FCA). Not all products and services offered are regulated by the FCA (for details see marshcommercial.co.uk/info/regulation). Registered in England and Wales number 0837227. Registered Office: 1 Tower Place West, London EC3R 5BU.
Looking for some parts to make your boat complete?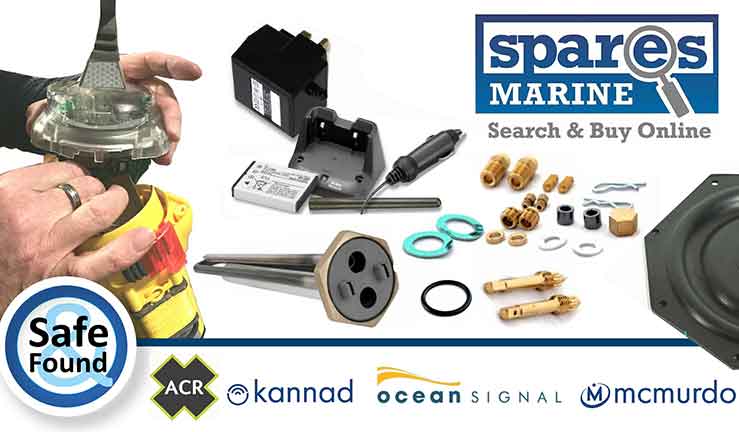 With everyone now truly back out on the water, Spares Marine can help prepare your boat for annual maintenance or the unexpected. Spare Parts is what they're all about. Toilets, cookers, heaters… all the bits required to renew those perishable parts.
Working with an array of big hitting brands, including the recent introduction of Lewmar to their portfolio, Spares Marine offer swift supply and valuable technical advice where needed.
The team, based in Torquay, are also Accredited EPIRB, PLB, MOB / AIS Service Agents. Have you checked your battery expiry dates recently? Now is a great time to get your safety beacon in tip top shape at Spares Marine's Safe&Found Servicing Department, where McMurdo, Kannad, ACR and Ocean Signal beacons can all receive some valuable TLC.
"We're thrilled to be an RYA Reward Partner and enjoy offering all members the valuable spares and servicing support they deserve when it comes to keeping them moving on the water", comments Steve Walker, General Manager, Spares Marine.
So, if you're searching for that elusive spare part, need advice or simply looking to service, program or upgrade your safety beacon, Spares Marine can help you prepare to set sail again soon.
RYA members can enjoy 10% on Spares Marine products and Beacon Servicing, to find out how please visit the Spares Marine Member Benefit Page.
Be prepared for the colder months ahead with Rooster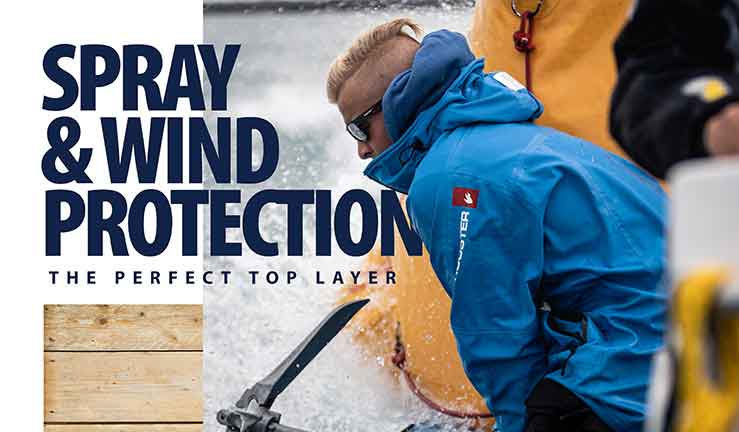 Rooster® top layers are the cherry on the cake. Their development of the Aquafleece® material revolutionised the standard spray top. The fabric has a Polyurethane coating on the outside for water resistance, durability and flexibility combined with a fleece inner layer to keep you snug and warm - a combination that works well when wet or dry. It's one of those products that people try once and never look back. Their Aquafleece® range is a must-have for the cold season ahead.
As an RYA member, you can save £20 when you spend £100 on all Rooster® Clothing, simply visit the Rooster® Member Benefit Page to find out how.
Not an RYA Member
As an RYA member, you could be benefiting from a whole host of special offers and discounts to help cut the cost of your boating. To claim these great offers join the RYA today and visit the member benefits webpages to obtain your discount codes.