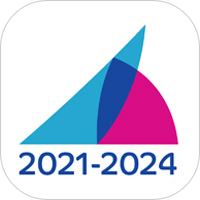 The app is branded World Sailing but contains dedicated areas for any participating MNA (Member National Authority), where they can publish any documentation related to the racing rules of sailing such as translated rules, local prescriptions, case books, and guidance documents.
Please note: the World Sailing 2017-2020 app switched to the 2021-2024 version in December 2020. If you've already downloaded the 2017-2020 version, you'll be able to update through the App Store or Google Play Store. The 2021-2024 integrated eBook was also published in December 2020 and is available as an in-app purchase.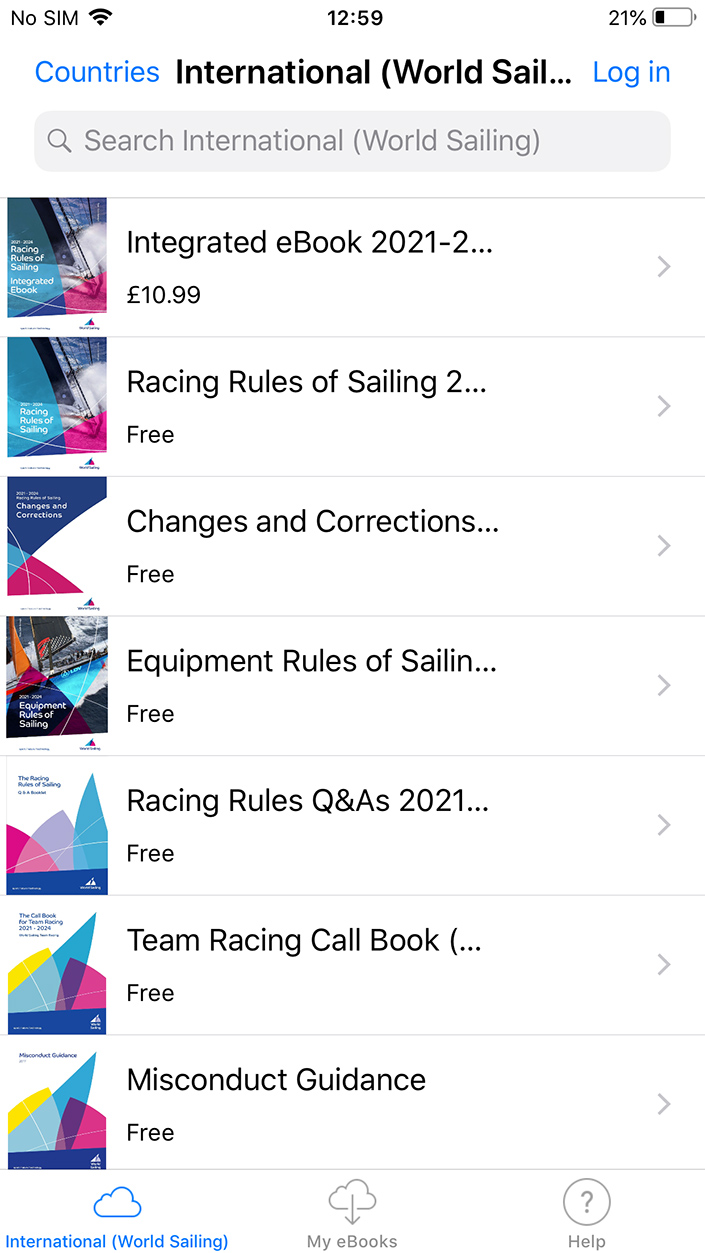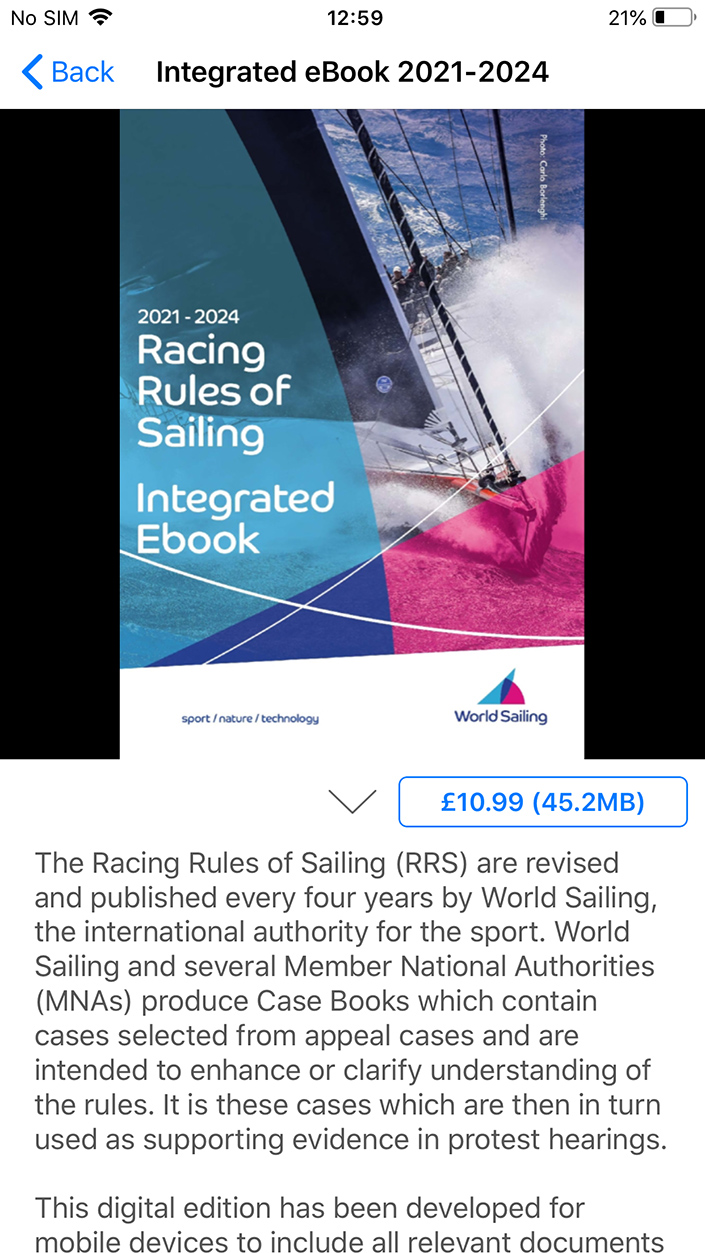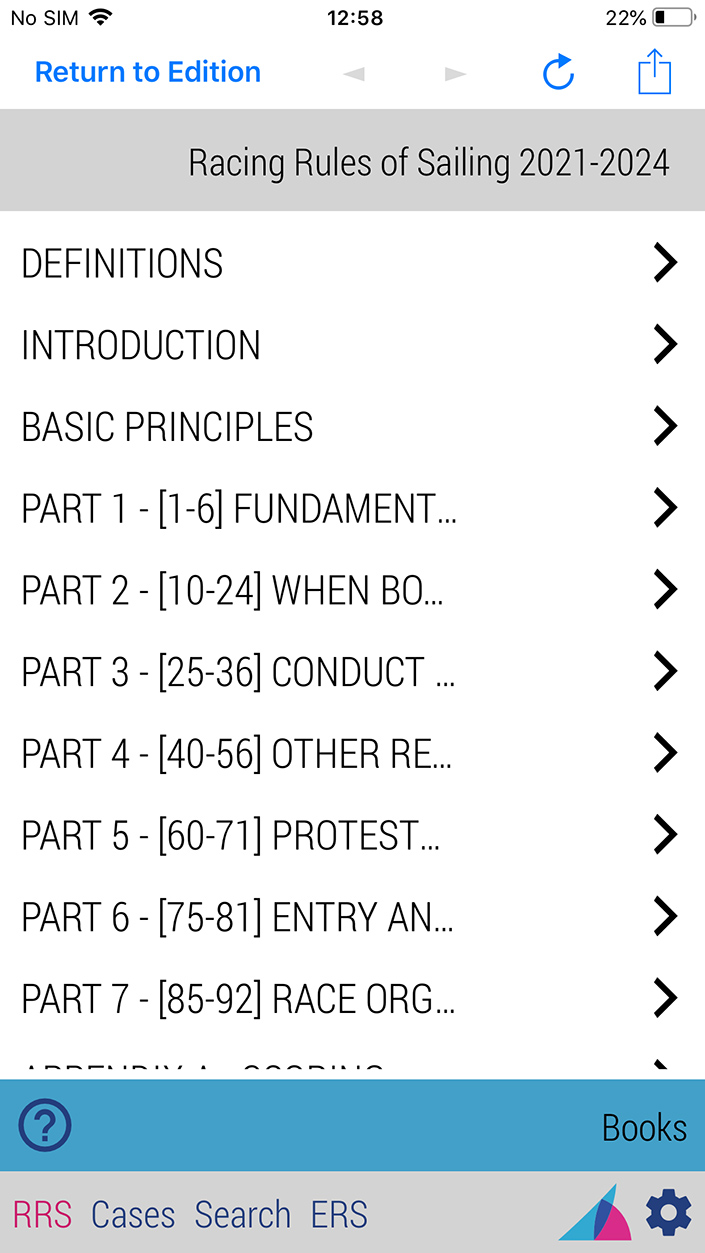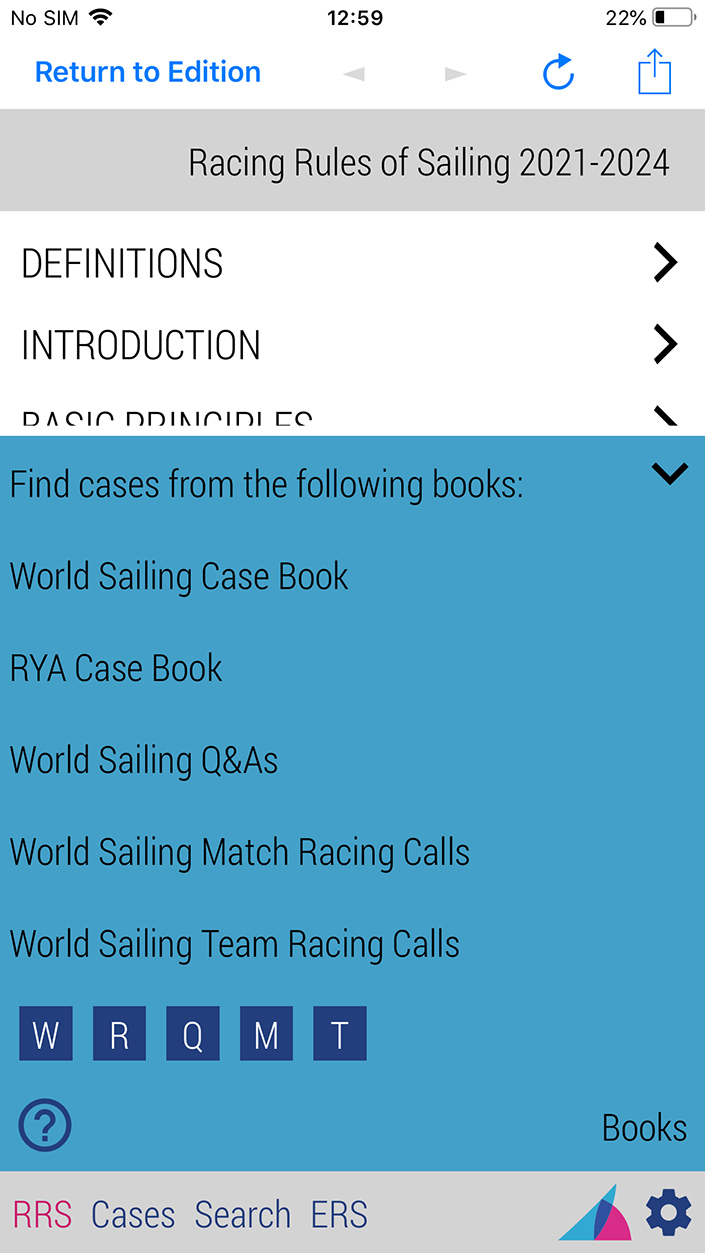 Integrated eBook
The key difference to any other digital rules product is the integrated eBook, which cleverly links all the documents together and will incorporate the translated text of any participating National Authority. This is available as an in-app purchase.
With the integrated eBook, you can very quickly identify any case relevant to a particular rule, search for specific cases, or even a case that may be associated to a text search.
A rules mode in the settings allows the integrated eBook to display Windsurfing, Team, Match, Radio, or Kiteboard Racing amendments for your convenience.
There are also useful features such as pop-ups for all definitions where they are referenced in the text; this helps refer back to the detail of the definition without navigating off the page.
When this feature becomes available, you'll also have the ability to select a country, which will enable any translated rules and show the local prescriptions for that country from any participating MNA.
Please note that the integrated eBook is not transferable between iOS and Android devices. If you would like to access the integrated eBook on both iOS and Android devices, then you will need to purchase it on both platforms.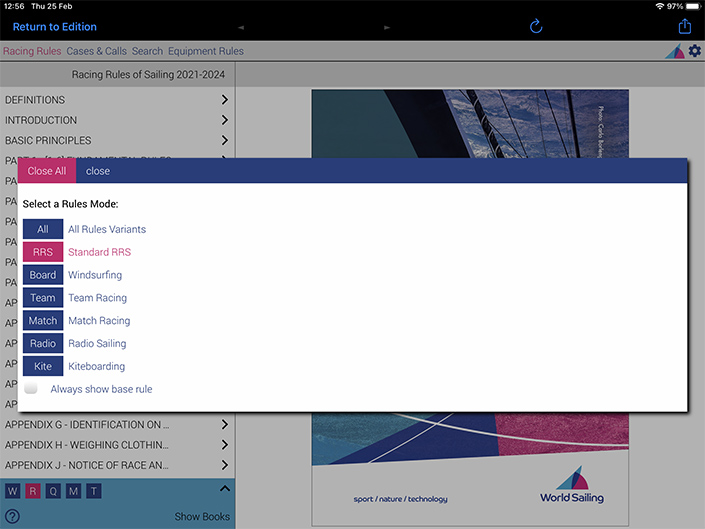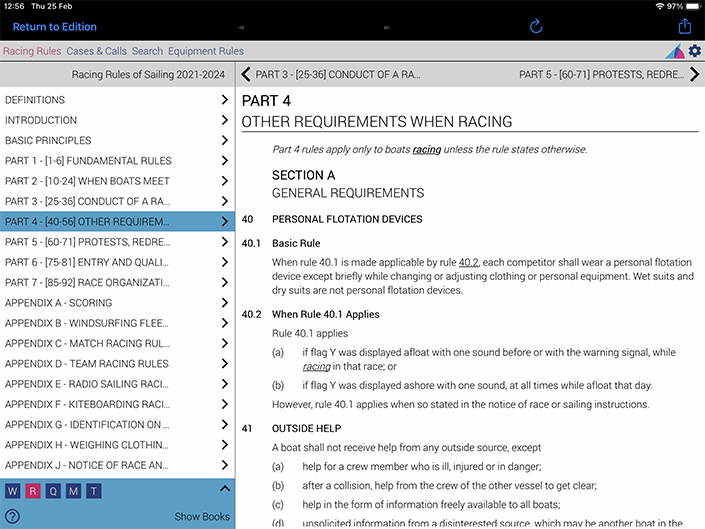 Available and Upcoming Translations
As soon as translations become available, they will appear in the integrated eBook.
Available translations:
How to Download the World Sailing App
The World Sailing app is available on iOS devices through the Apple Store and on Android devices through Google Play. It is not available on Windows.
Regular Updates
This app will be updated regularly with content as it becomes available through World Sailing or participating MNAs, as appropriate. The updates to paid content will be available for free for the 2021-2024 edition.
Please enable Push Notifications and check the app regularly to ensure you get notified when content or languages are added.
Contact Us:
We look forward to hearing from MNAs interested in participating or customers with any questions, comments or feedback. Similarly, if you find any bugs or have any problems with the app, please email the support team below.
App support email: wsappsupport@rya.org.uk
MNA enquiries email: publications@rya.org.uk
Click here to view the joint privacy policy for the World Sailing App.