What is Joining Point?
Joining Point is a commission-based scheme that rewards registered Joining Points with a commission payment for each new RYA member they recruit.
The commission you earn can be fed back into your organisation to help pay for renovations, new kit, towards new boats; the choices are endless.
The scheme is open to all RYA affiliated clubs, recognised training centres and marine organisations.
How it works
Upon registering as a Joining Point you will be allocated a unique Joining Point code.
Share this code with your members or customers and when they sign up for RYA membership they will be asked to provide the Joining Point code.
The code will allow us to track that membership back to your club, training centre or marine organisation so that commission can be calculated and paid to the relevant Joining Point.
Commission is paid every quarter for each new RYA member recruited on the following basis:
£10.00 for each new Family Membership

£7.50 for each new Adult Member

£5.00 for each new Under 25 Member

£5.00 for each new Under 18 Member
How to apply
To apply to become a Joining Point simply fill out the online application form
Once registered you will receive an email confirming your unique Joining Point Code.
How to promote your Joining Point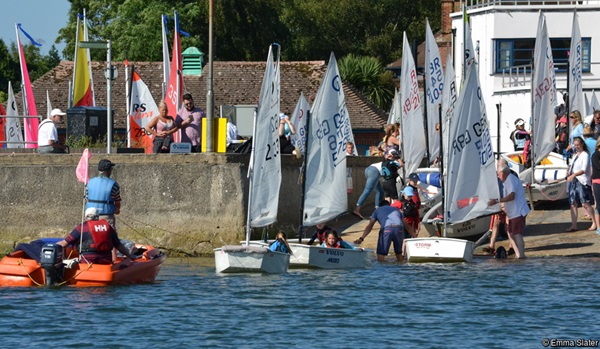 To help promote the scheme, we have a suite of marketing materials available to you to use. You can choose the materials you want and these will be delivered to an address of your choosing free of charge.
Promotional materials available include:
A variety of A4 and A3 Poster (these can be tailored with your organisations name)

Window Stickers

RYA Membership Application forms prefilled with your joining point code

RYA Membership leaflets

Membership leaflet holder

Drink Mats

Quick Reference Guides - Your guide to earning money for your organisation with joining point
All the promotional materials can be accessed through the Joining Point Web 2 Print portal.
If you are already a Joining Point and registered on the web 2 print portal you can order more material using the following links:
If you haven't registered on the web 2 print portal please email joiningpoint@rya.org.uk
Membership Matters - Why Promote RYA Membership?
The more members we have the stronger our position to promote and protect safe, successful and rewarding British boating.
It is important that we maintain a strong RYA membership so, making people aware of the benefits of RYA Membership is critical and our Joining Points play a vital role in helping spread the word about the value of RYA membership.
But what does the RYA do for its members? Here are our top five reasons to join the RYA to share with your members, customers or visitors….
Join a world-wide community of over 100,000 members ensuring your boating interests are represented and support the RYA in lobbying and campaigning on critical issues including safety, access and freedoms on the water
Peace of mind with free boating related legal,, regulatory, cruising and technical advice from RYA experts
Exclusive offers and discounts from our member partners and on RYA publications and ebooks
Free RYA Magazine packed with the latest news and in-depth features and access to the member's only content on the RYA website
Your membership fees are reinvested into RYA programmes to help support sport and club development and the next generation of sailors
Signing up new RYA members
New members can join:
Online: Visit

www.rya.org.uk/go/join

and input the Joining Point code for the referring club, training centre or marine organisation

By phone:

Call the RYA membership team on 023 80 60 4159 and quote the relevant Joining Point number

By post: Complete the membership form prefilled with a Joining Point code available from the referring Joining Point.
If you have any further questions regarding Joining Point please email joiningpoint@rya.org.uk