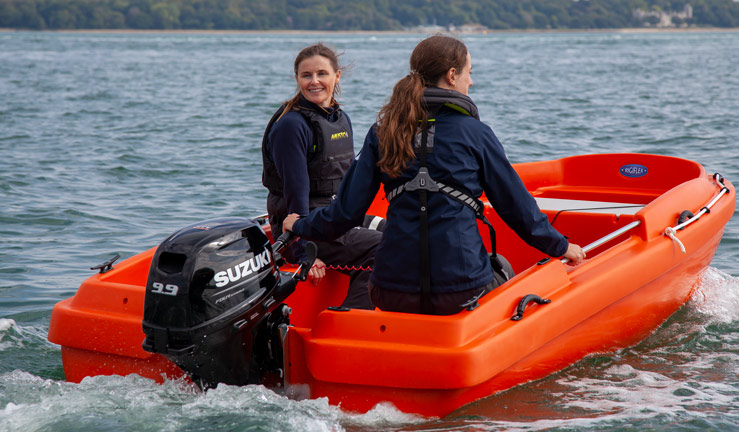 The RYA Dinghy & Watersports Show and Suzuki Marine are offering RYA Affiliated Clubs the chance to win a brand new Suzuki-powered Rigiflex safety boat with Extreme trailer, worth £6,400 (RRP).
The competition to win a Rigiflex Newmatic 360, powered by a Suzuki DF9.9B outboard motor with an Extreme trailer, runs until Friday, 10 February 2023 and the winning club will be contacted by Friday, 17 February. Representatives of the club will be invited to the Show to collect this fantastic prize.
"We are delighted to be offering this competition for our RYA Affiliated Clubs, in conjunction with the Show and in partnership with Suzuki Marine; commented Celia Edgington, RYA Shows Manager.

"This is an amazing prize package which stands to offer the winning club more opportunity to support even more people enjoying themselves out on the water."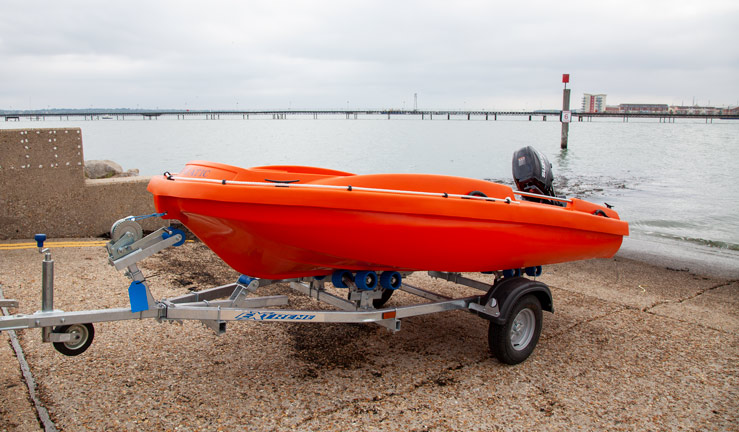 Mark Beeley, Head of ATV and Marine for Suzuki GB said, "We are very pleased to have teamed up with Rigiflex and Extreme to offer this competition prize. The Rigiflex Newmatic 360 is one of the most popular club safety boats on the market and when combined with the Suzuki DF9.9B is a very robust and durable package, which is well suited to the rigours of club use.
"The DF9.9B benefits from our unique battery-less electronic fuel injection and Lean Burn Fuel control, which make it extremely fuel efficient. It also features the Suzuki Function Tiller Handle, which is ergonomically designed to include throttle, throttle friction adjustment and gear shifting all on the tiller handle. This makes it incredibly easy to use, so ideal for volunteers undertaking safety boat duty."
How to take part
Taking part in this fantastic competition couldn't be easier.
We would like you to tell us in less than 250 words why your club needs a new safety boat and the impact this would have on getting your members and new participants on the water. Only one entry per club will be accepted.
The winner will be selected from the entries submitted, based on the positive impact the new club boat would have on activity and local communities. *
Please submit your entry by completing the online form here by 11.59pm on Friday, 10 February 2023.
Good luck!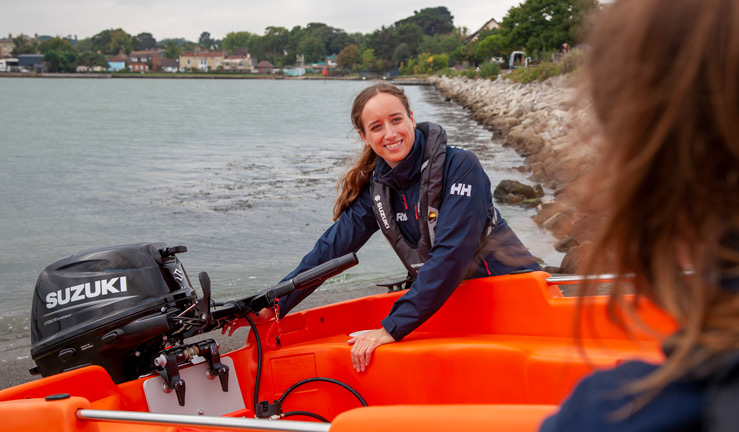 Get your tickets for the RYA Dinghy & Watersports Show – RYA members and kids (15 and under) go FREE
Taking place on 25-26 February at Farnborough International, the ever-popular show is home to dinghy sailing, windsurfing, winging and foiling and paddleboarding and offers everything you need to kick-start your season on the water.
RYA Members can take advantage of a complimentary ticket worth £21 for one or both days of the event.
*An assessment panel will be formed from members of the RYA Dinghy & Watersports Show team and key stakeholders. The decision of the panel will not be subject to appeal.